After two long years of event postponements due to the COVID-19 pandemic, the Brighton Tattoo Convention was finally given the green light to go ahead – and it was worth every bit of the wait.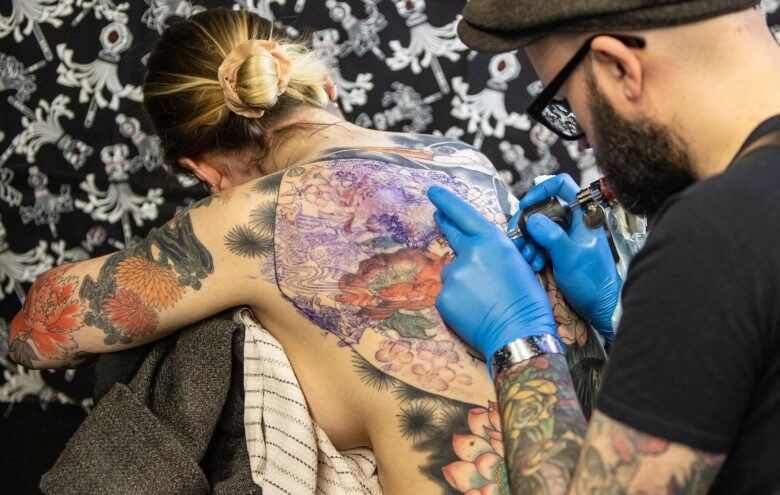 UK tattoo fans have been patiently waiting for conventions to make their return, and the 13th edition of the Brighton Tattoo Convention was the first major show to throw open its doors to the public once again.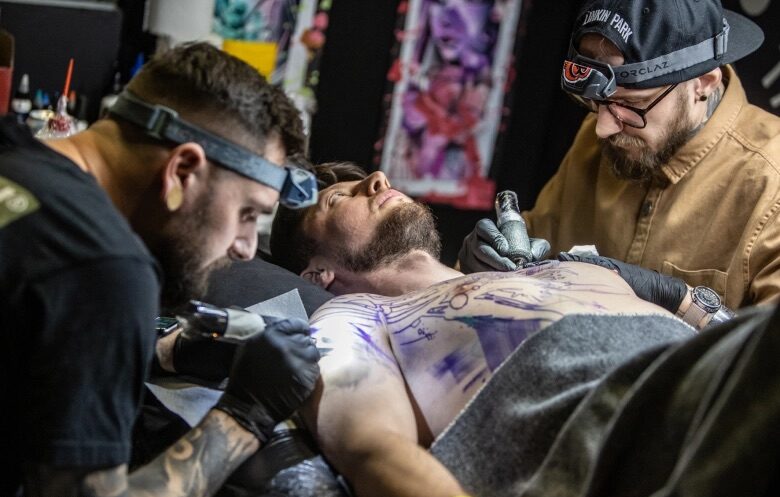 Despite all of the challenges presented by the pandemic, and some additional ones thrown in on the day (a roaring storm with record-breaking winds made an unwelcome appearance), event organiser Woody and his team put together a fantastic event that drew an excited, buzzing crowd to the Brighton Centre.
In the lead up to the show, the convention's signature banners featuring portraits of tattoo artists could be found all around the city, making good on the promise of the convention's motto to 'keep Brighton beautiful'!
There was a great buzz on Saturday morning as artists put the finishing touches to their stands and punters queued around the block for entry to the venue.
Many of the UK's finest artists were in attendance, including London's legendary punk tattooer Lal Hardy and popular handpoke artist Grace Neutral.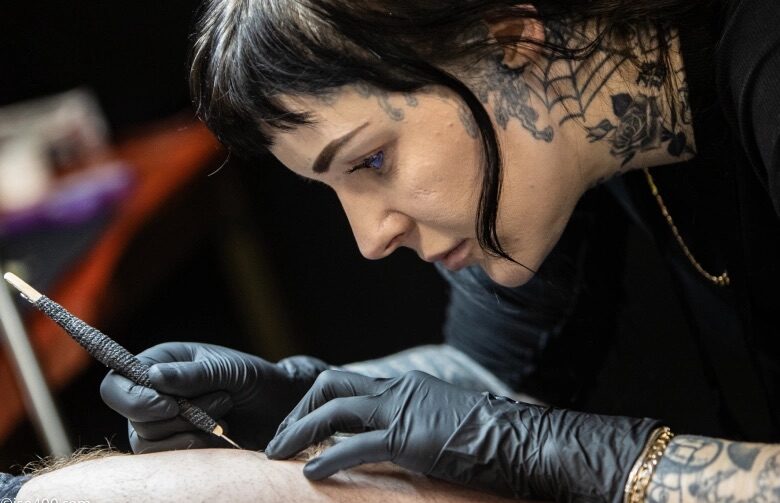 All styles of tattooing could be found at the show, from Rakhee Shah's impressive colour surrealism to Dan Crowe's clean, bold traditional work.
Over the course the weekend, we watched an incredible collaborative backpiece come together from Seven Doors' Rafel Delalande and Jenzie. It takes amazing strength and determination from both artists and client to achieve work like this in just two days and the resulting piece was outstanding.
This was far from the only large scale piece completed over the weekend – competition winners Thomas Martinez and Nipper Tattoo collaborated to produce an impressive full leg realism piece, and London-based Marcos Franke also scooped an award for a black and grey Japanese sleeve completed start to finish over the weekend.
Kirsten Pettit and Stephanie Melbourne joined forces to create a beautiful Neo-traditional portrait and earned the Best of Day award.
As the weekend drew to a close, Brighton's 'Stay Sick' crew took over the entertainment area with live music and DJ's to keep the crowd dancing into the early hours.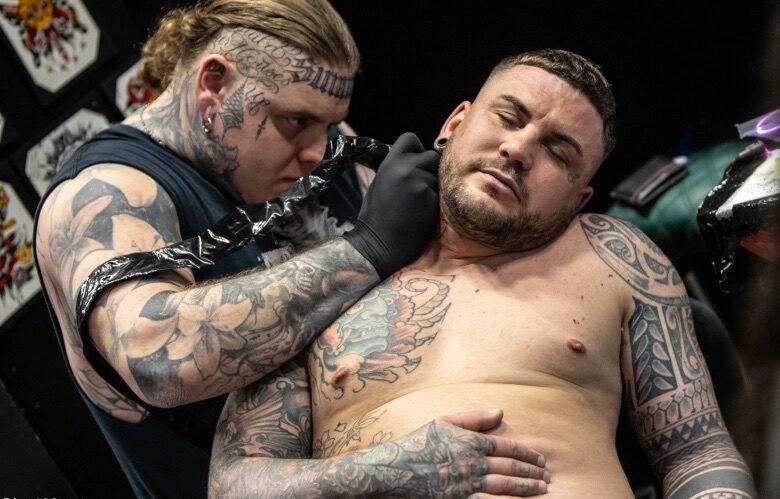 It felt great to be back at a convention; catching up with artists and friends, seeing new tattoos come to life and dancing the night away was just what was needed after such a difficult time for all in the tattoo world.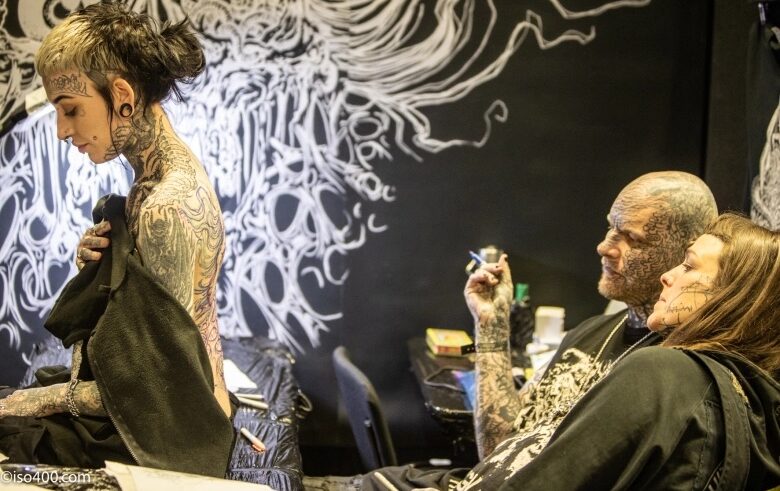 The Brighton Tattoo Convention came back with a bang and has set the bar high – we can't wait to see what's in store next year!