It's now out on newsstands the new guide to tattoo shops around Spain. The new edition of the Spanish Tattooists Yearbook shows a wonderful cover designed by Kodomo Irezumi and Thirtink from the Black Shop Tattoo, in Barcelona.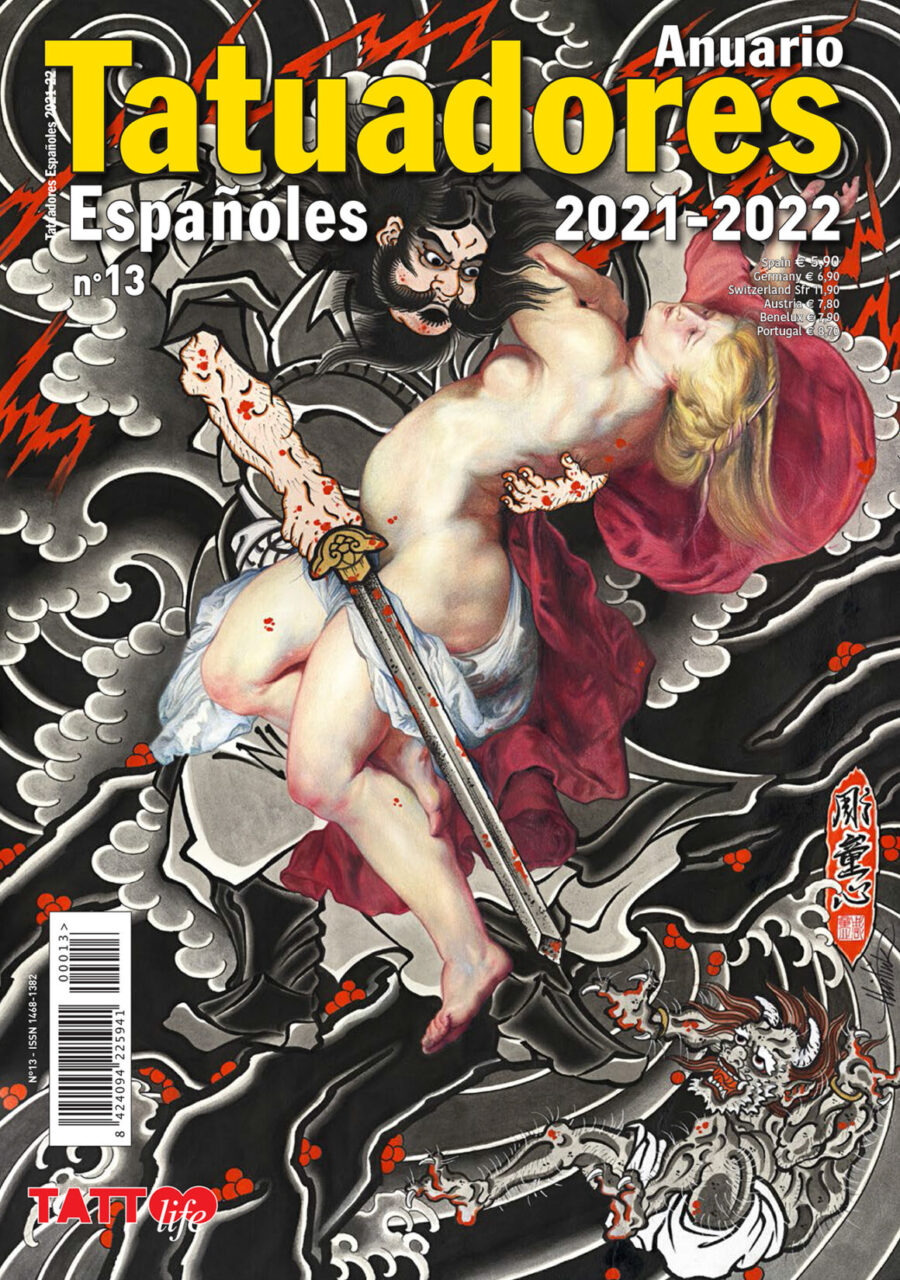 The Spanish Tattooists Yearbook is a collection of tattoos in all the most appreciated and requested styles in Spain, from Geometrical to Realistic black and grey, to Traditional with a Spanish ironic touch, close to cartoons, and to New Traditional in bright colours.
The Spanish Tattoo Artists Yearbook is a super smart guide, well organized to easily find your way around! All studios present their selected pieces on one or more double spreads together with all the contact info to get in touch and book your tattoo.
A journey that will take you from Barcellona to Madrid, from Alicante to Lleida and Tarragona, to meet great artists as Robert Hernandez, Cam Tats, Victor Chil, and to visit shops as Black Ship Tattoo, or Tattoo Moon, to meet the team of the Gold Street Tattoo or the Gotham Tattoo Madrid, and meet interesting new faces that this year – more than ever – chose the Yearbook to get out in the best way to all the tattoo lovers.
It will be like having someone taking you directly to the door of lots of tattoo shops, and giving you a clear user-friendly index of all the tattoo shops broken down in alphabetical order. Find plenty of inspiration for your next tattoo within these pages.
SHOP IT NOW!
Out on newsstands now or available from our store.