Her work is the result of a background in architecture, interior design and graphic illustration. Overlaying this as a layer is the neo-traditional aesthetic.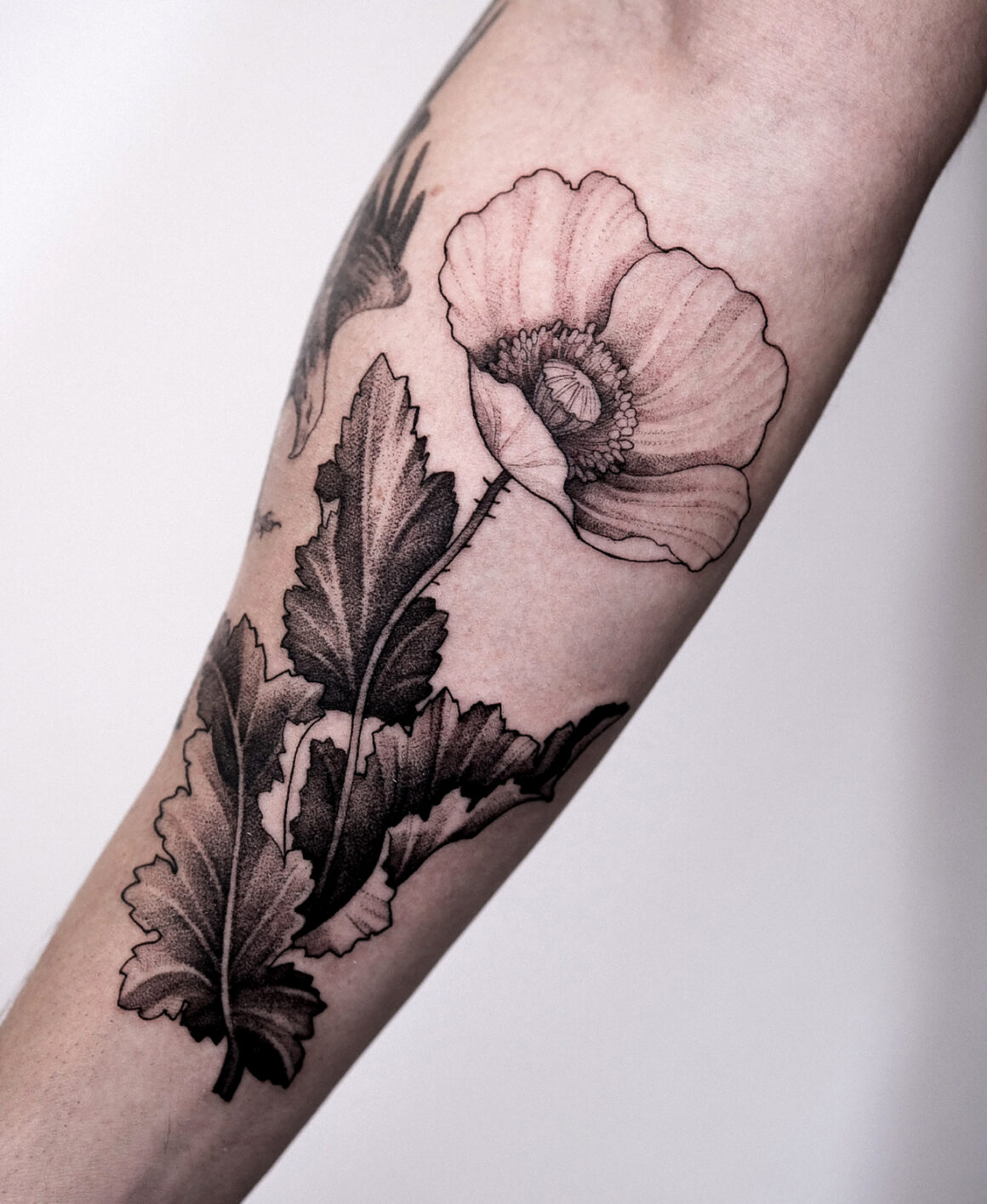 And New York, the city where she lives and from which she draws energy and all possible stimuli. We would like to introduce you to Alena Zozulenko, resident tattoo artist at DOT.CREATIVE, and to her works, refined and powerful black ornaments that are created by interpreting what her clients request from her each time.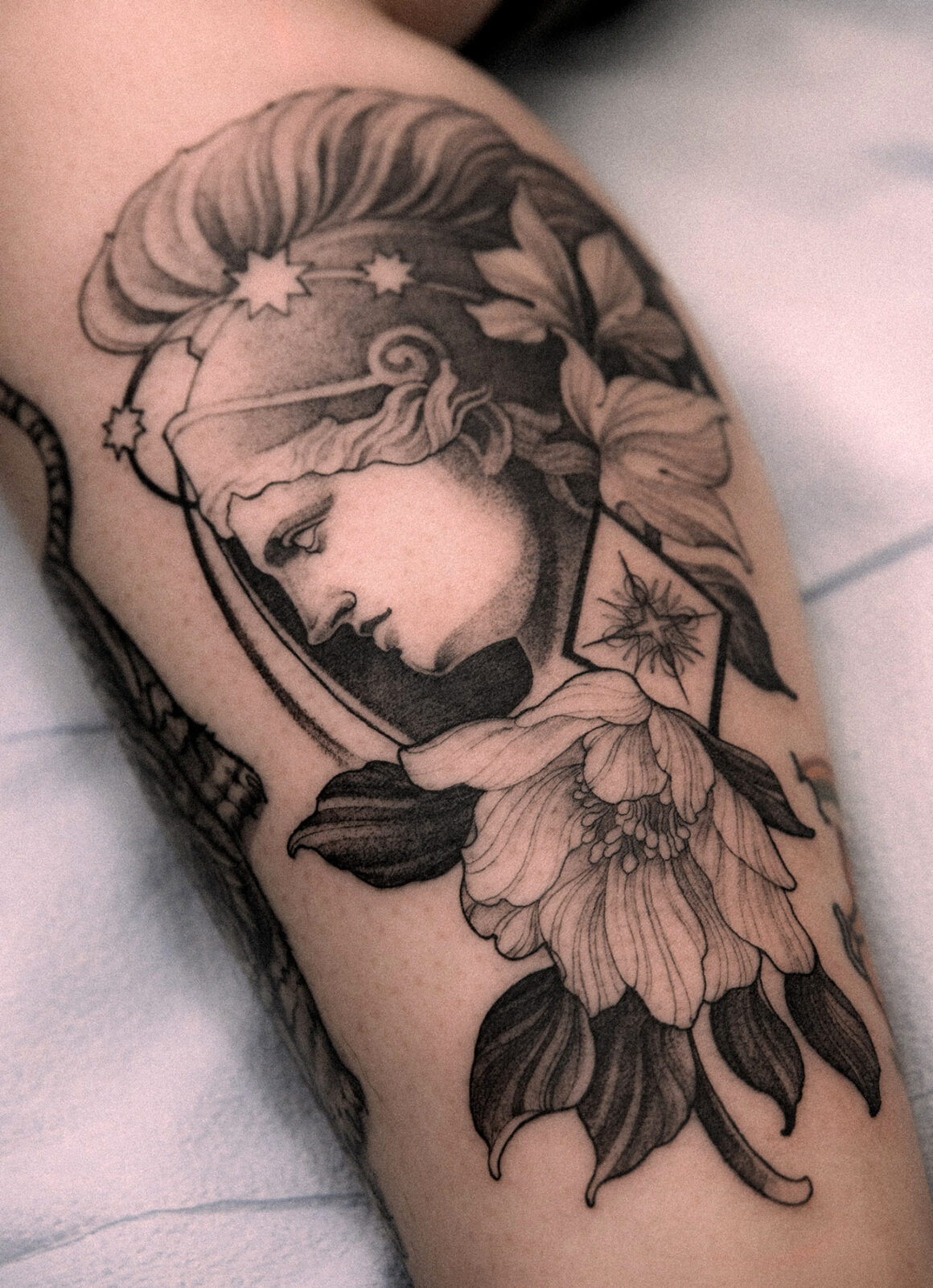 Hello Alena would you like to introduce yourself to our readers?
Hello! My name is Alena, and I am an artist and tattoo artist. I worked as an architect for many years, and concurrently, I created black graphic artworks. Eventually, I decided to try my hand at tattooing.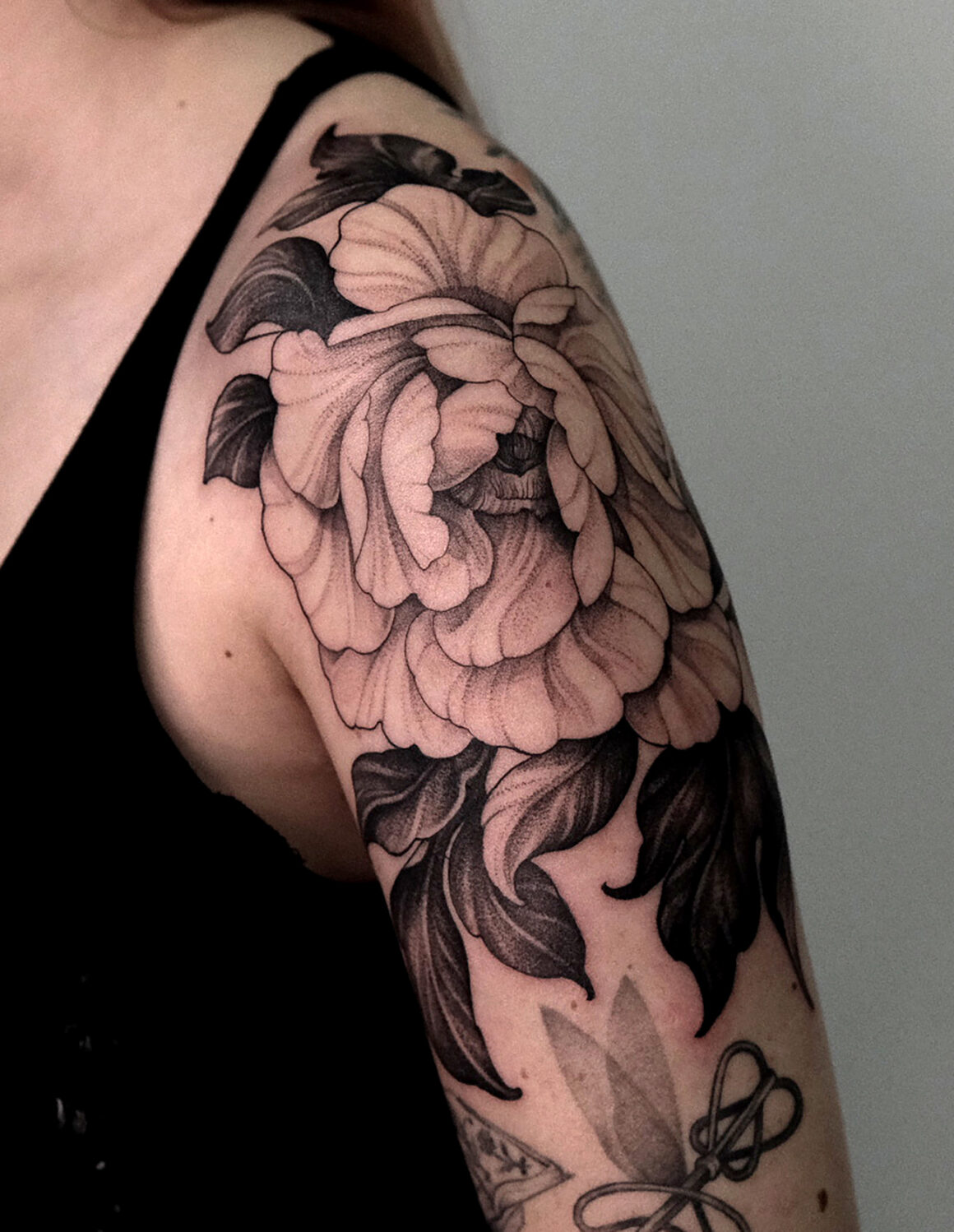 How did you get across tattoos?
My friends began urging me to try my hand at tattooing because of my strong drawing skills. It started as a fun experiment, but at some point, even friends of my friends started coming to me for my designs. It was then that I realized I had two jobs at once.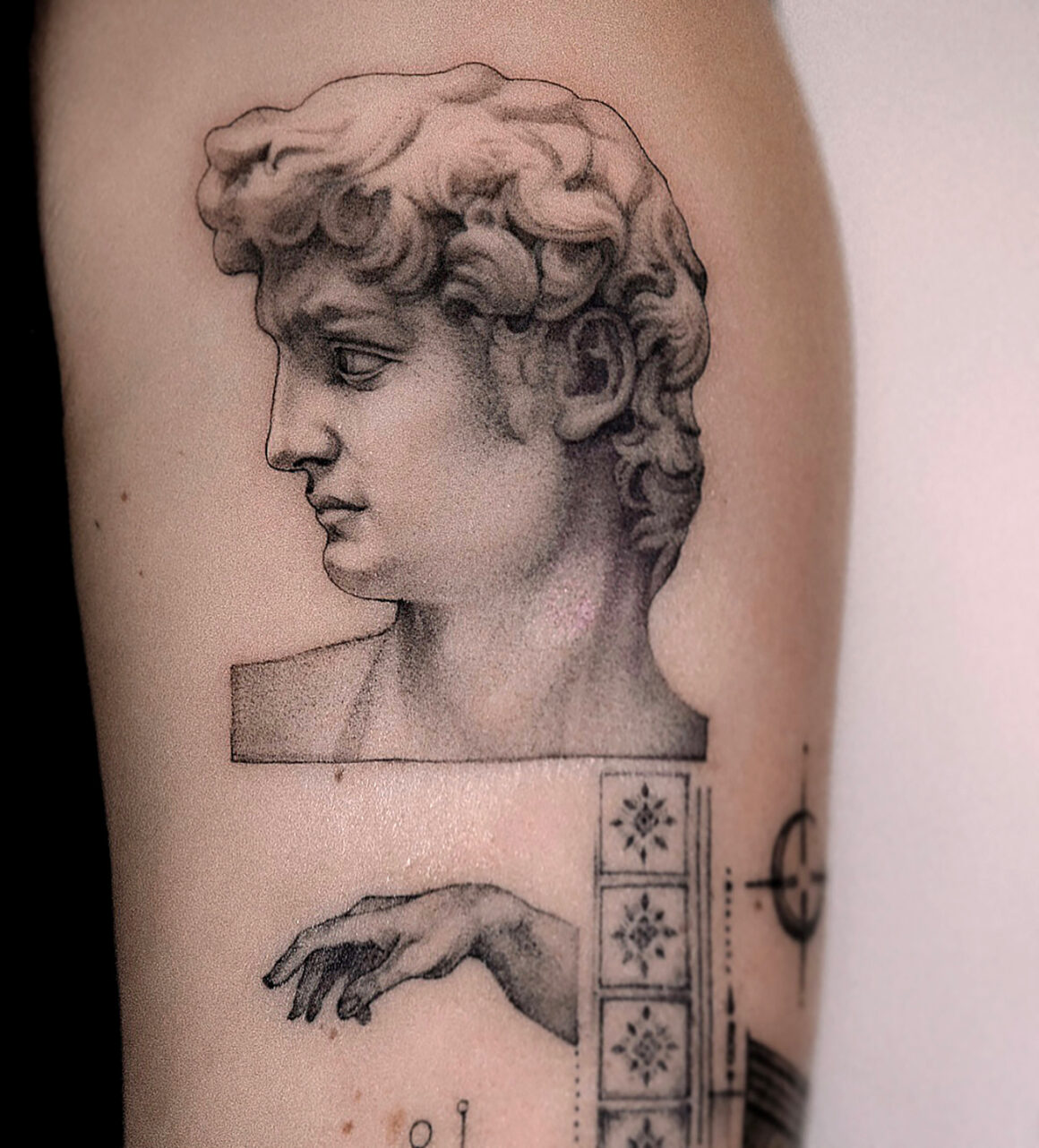 And then why did you choose to become a tattoo artist?
At some point, I made the decision to depart from the large corporation and focus more on my art and tattooing. I still worked as an architect on the side, but I started taking on smaller projects involving private homes and interior design.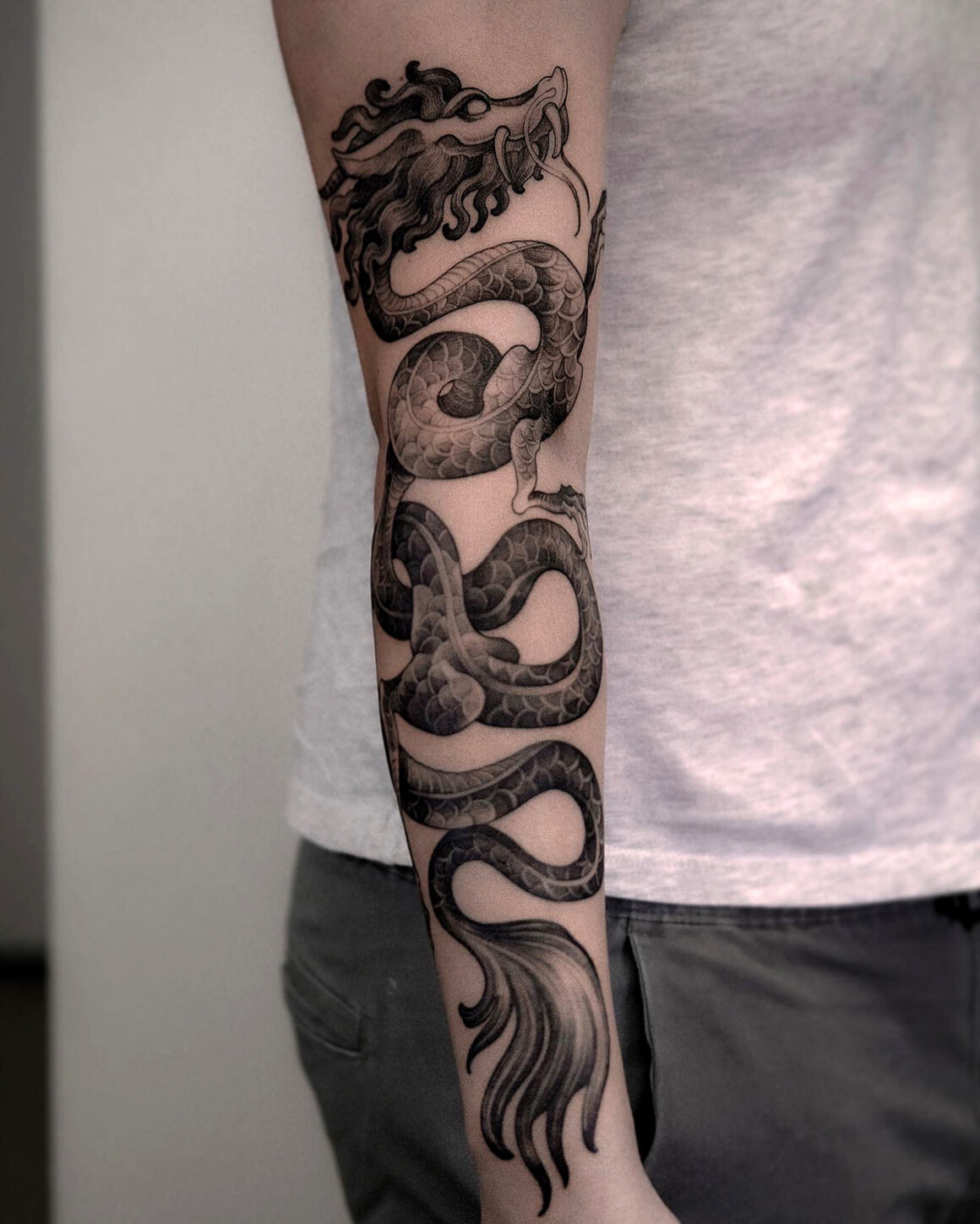 Now you are a resident of DOT.CREATIVE studio in NYC, would you tell me more about this place?
Yes, we're located right near the Google office and Chelsea Market. It's quite amusing that a significant portion of our clients happen to work right in our vicinity. I suppose we've moved to a very promising area.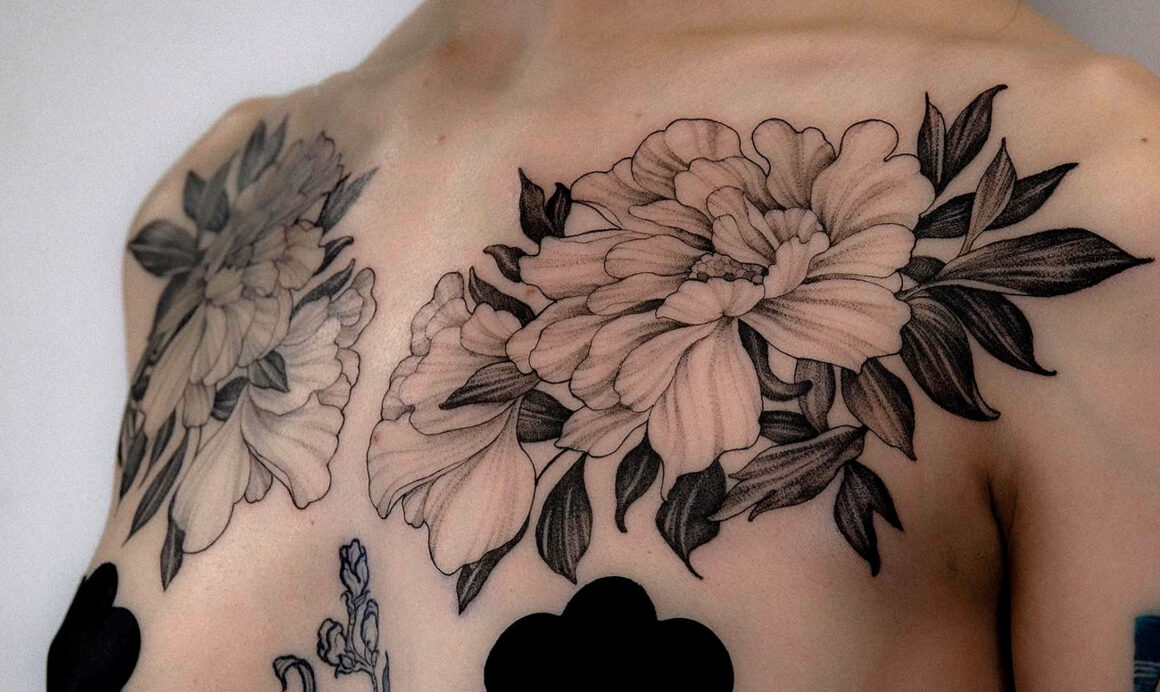 Quite recently, we were able to expand our studio, and now we have a lot more workspace. Our studio ranks among the top 10 in New York, and there's even an article about us in The New York Times. In short, we absolutely love this place.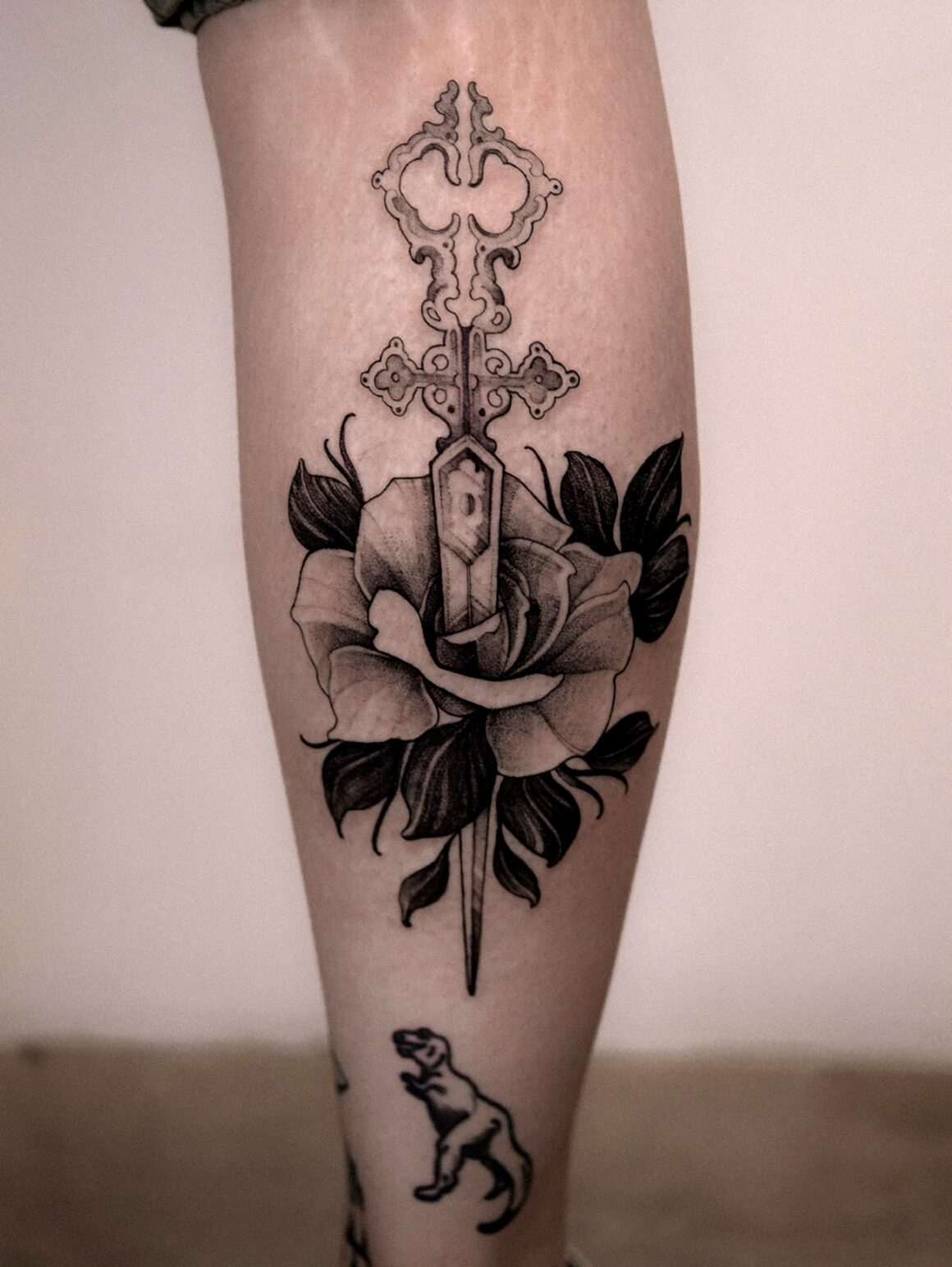 Let's talk about your style: black, illustrative and?
I am a graphic artist, specializing in black and grey projects. Perhaps it resonates with neotrad aesthetics in some aspect, but in my view, it possesses a distinct and original character.
I always find inspiration in the ideas of my clients. I've noticed that the more I work, the easier it is for me to conceptualize designs, especially when there's an intriguing idea involved.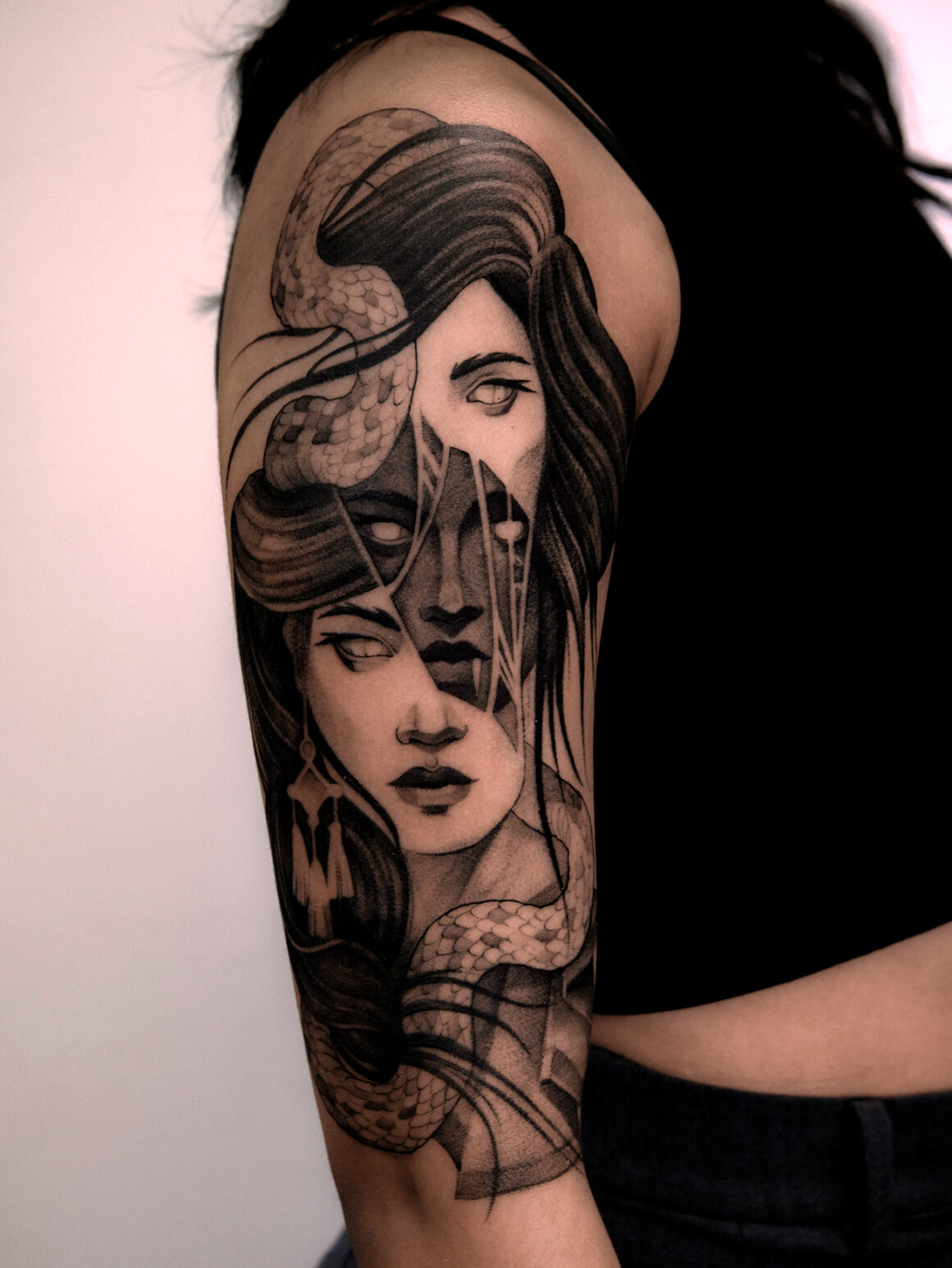 What are your favourite subjects?
I often incorporate architectural elements into my work; I suppose my background in architecture makes its presence felt. In my portfolio, you won't find animal illustrations very often; more frequently, it features insects or snakes. Perhaps it's because they possess a distinct structure. I also enjoy creating ornamental designs, although I don't make them as frequently.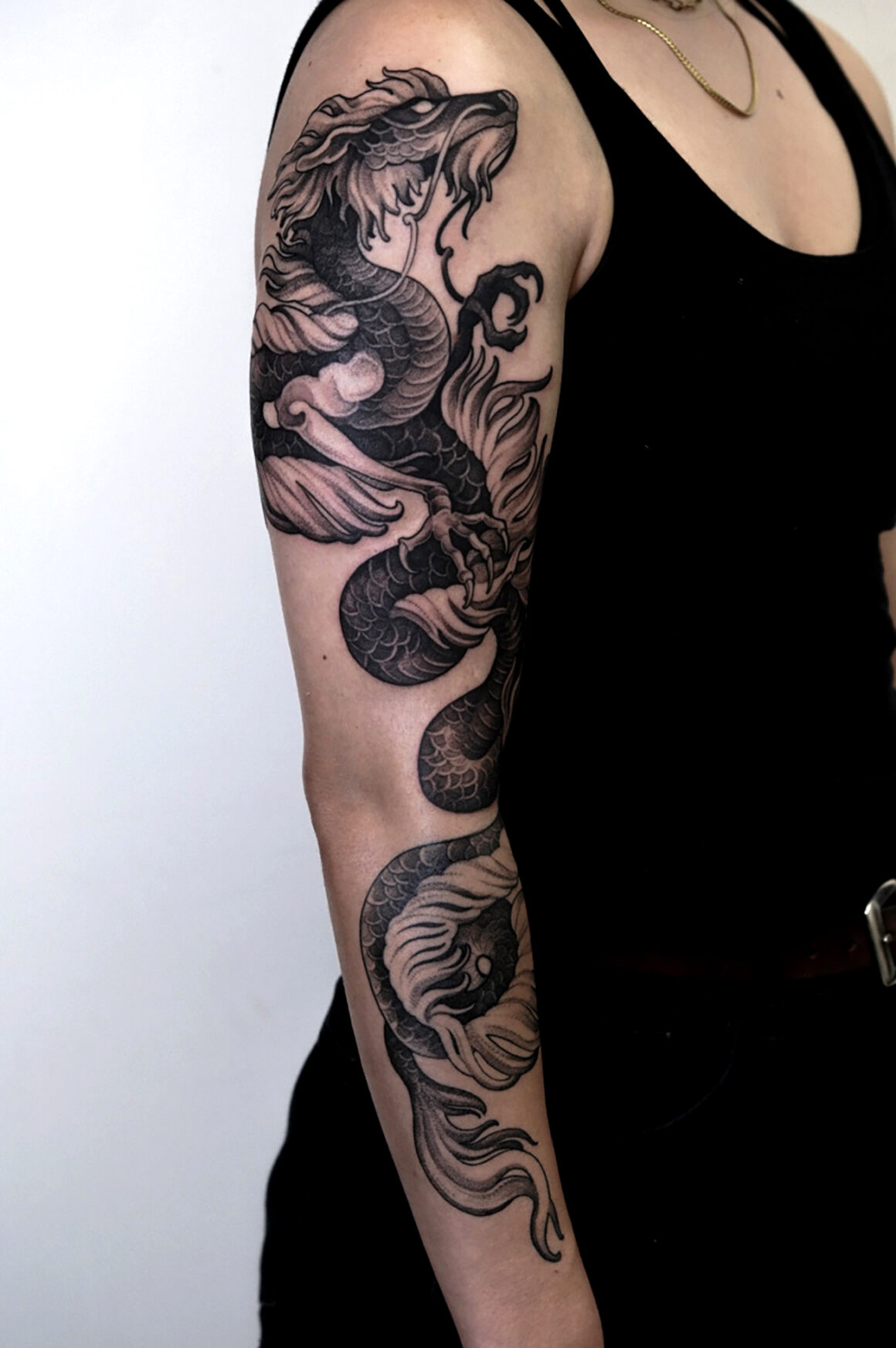 What do you like to do in your free time?
Unfortunately, I have very little free time, especially nowadays. I'm practically always drawing. Most of my time is probably spent in airports and train stations. I'm constantly on the go and travel frequently. Many of my friends and relatives live in Europe, so I try to spend all my free time on trips.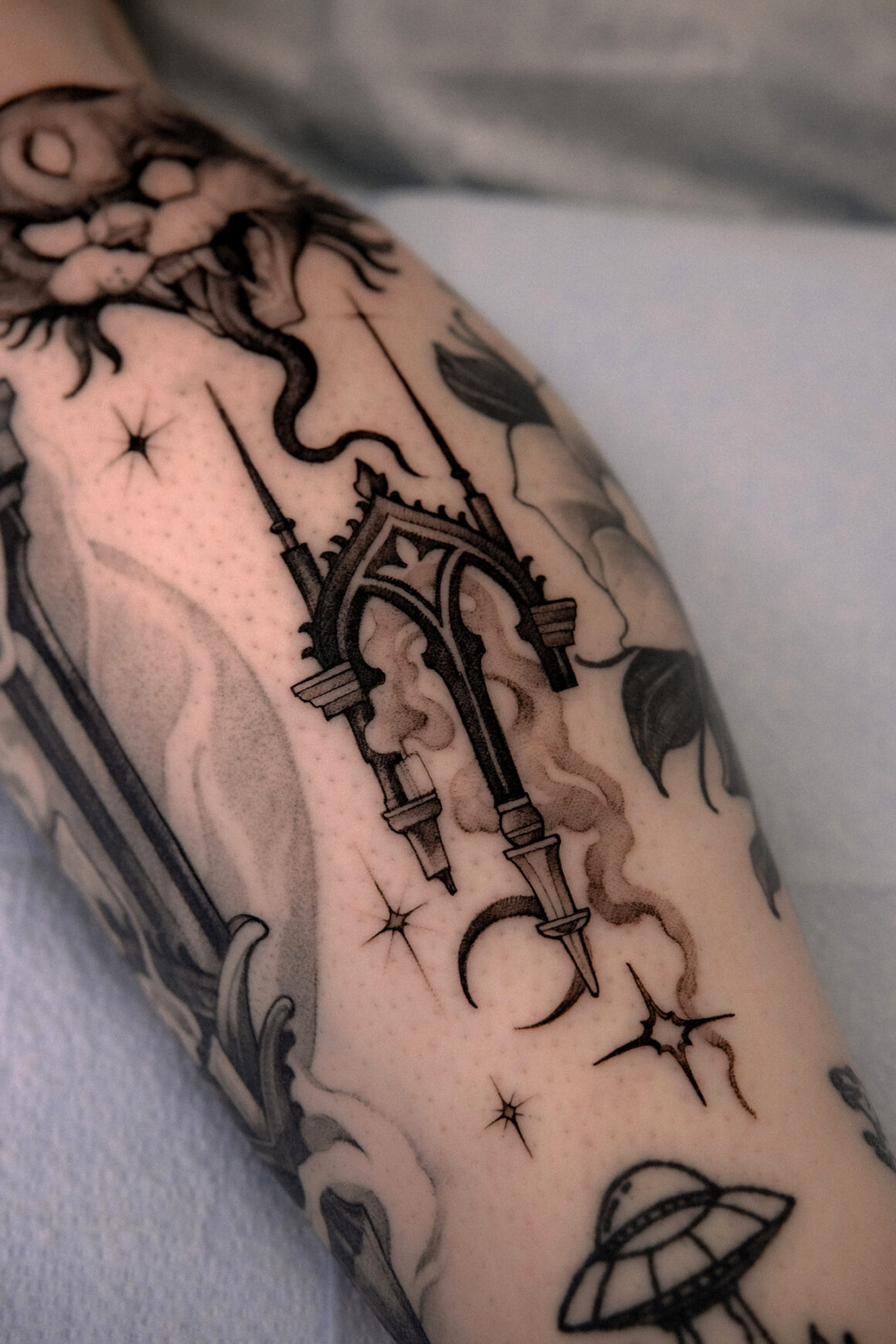 America is certainly a fascinating country to explore. A lot of my friends reside on the West Coast, so, like a character from classic American literature, I spend most of my time traveling between the two coasts.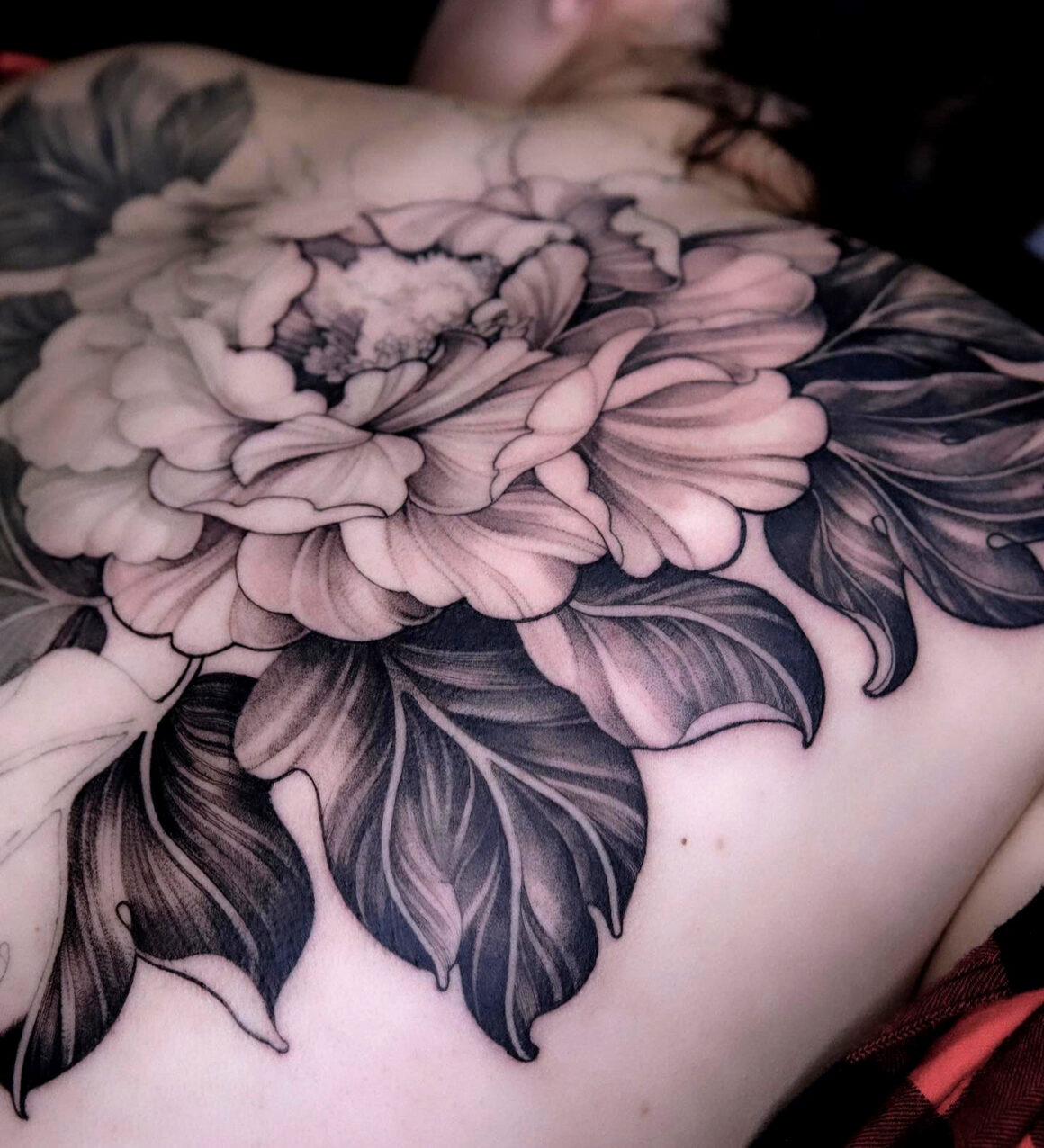 Do you have any plans for the future regarding your career? Do you think you will stay in NYC or do you dream to move somewhere else?
New York is indeed a very complex city; I'm not even sure which city one could compare it to. In the near future, I'll definitely continue working here, continue traveling, and exploring different states.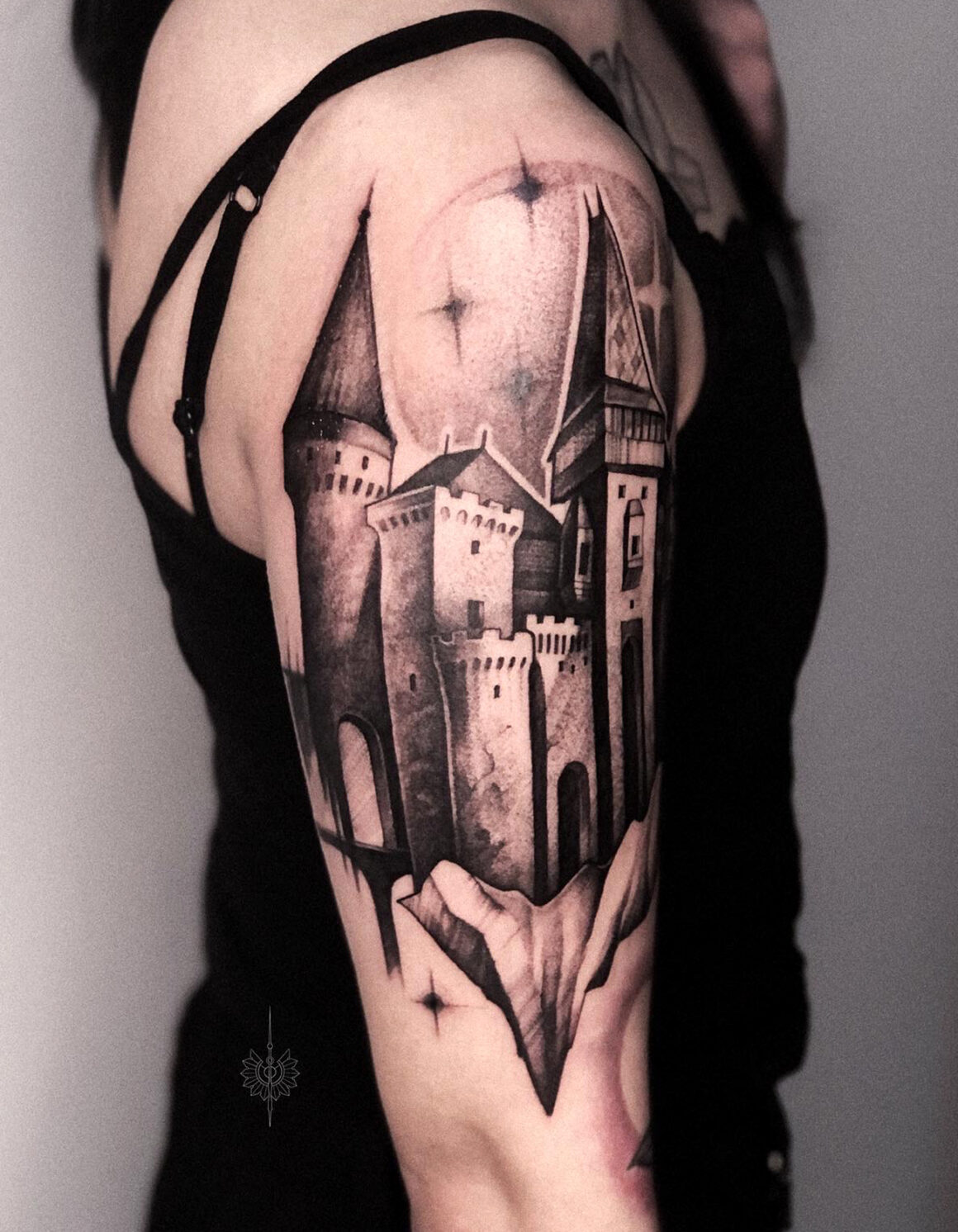 It seems to me that New York is the kind of city that, once you leave, you'll always want to come back. It can certainly frustrate and exhaust you at times, but when you've been away for a while, it pulls you back to New York. It's an inexplicable phenomena!