This smart and relaxed guy started his career in tattooing in 2012 inspired by the streets. Now he answers us from Castlemaine telling about his life as a 100% artist.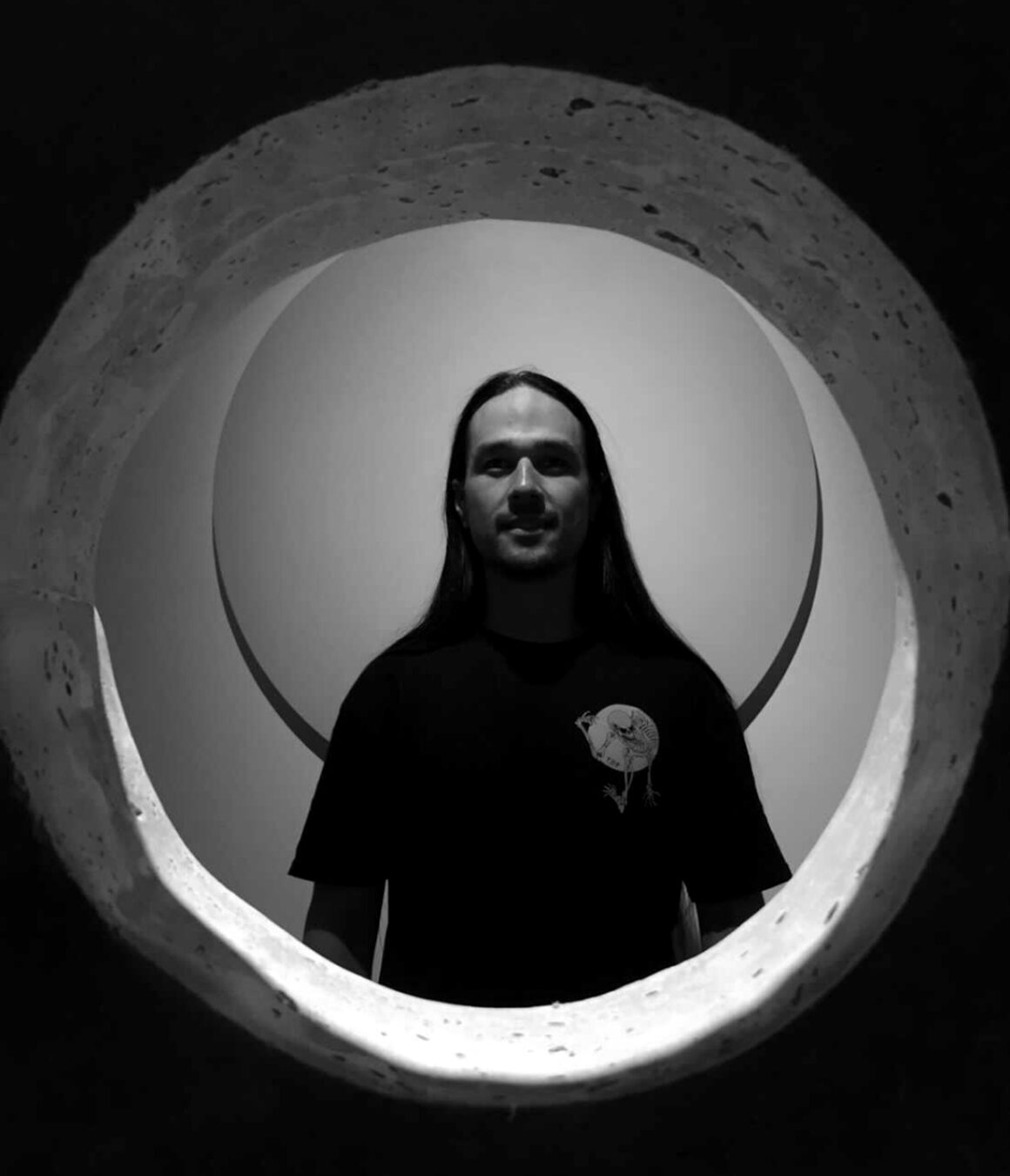 Hi Adrian, can you tell me about the key steps in your life that led you to become a tattoo artist? Was it a long or short journey?
In the beginning I started tattooing at home. I had no clue what I was doing, but luckily I had a lot of friends who didn't care about quality tattoos, they just wanted to get tattooed from me. It didn't really matter what it was or even if it was good or not. After a while I decided I wanted to start tattooing more seriously, I wanted to get better and improve my skills. I started working in proper tattoo shops where I learnt a lot more about tattooing and all the things I was doing wrong.
Have you had teachers/mentors throughout this time or do you consider yourself completely self-taught?
I tried to teach myself at first, but the tattooing I was doing was pretty bad and I could only go so far with it. Since then I have had many mentors and teachers over the years, and been able to learn from so many different people I have met and worked with all around the world. It doesn't matter who you are, you can always learn from one another, how to do something or how not to do something. Life is a never ending learning process.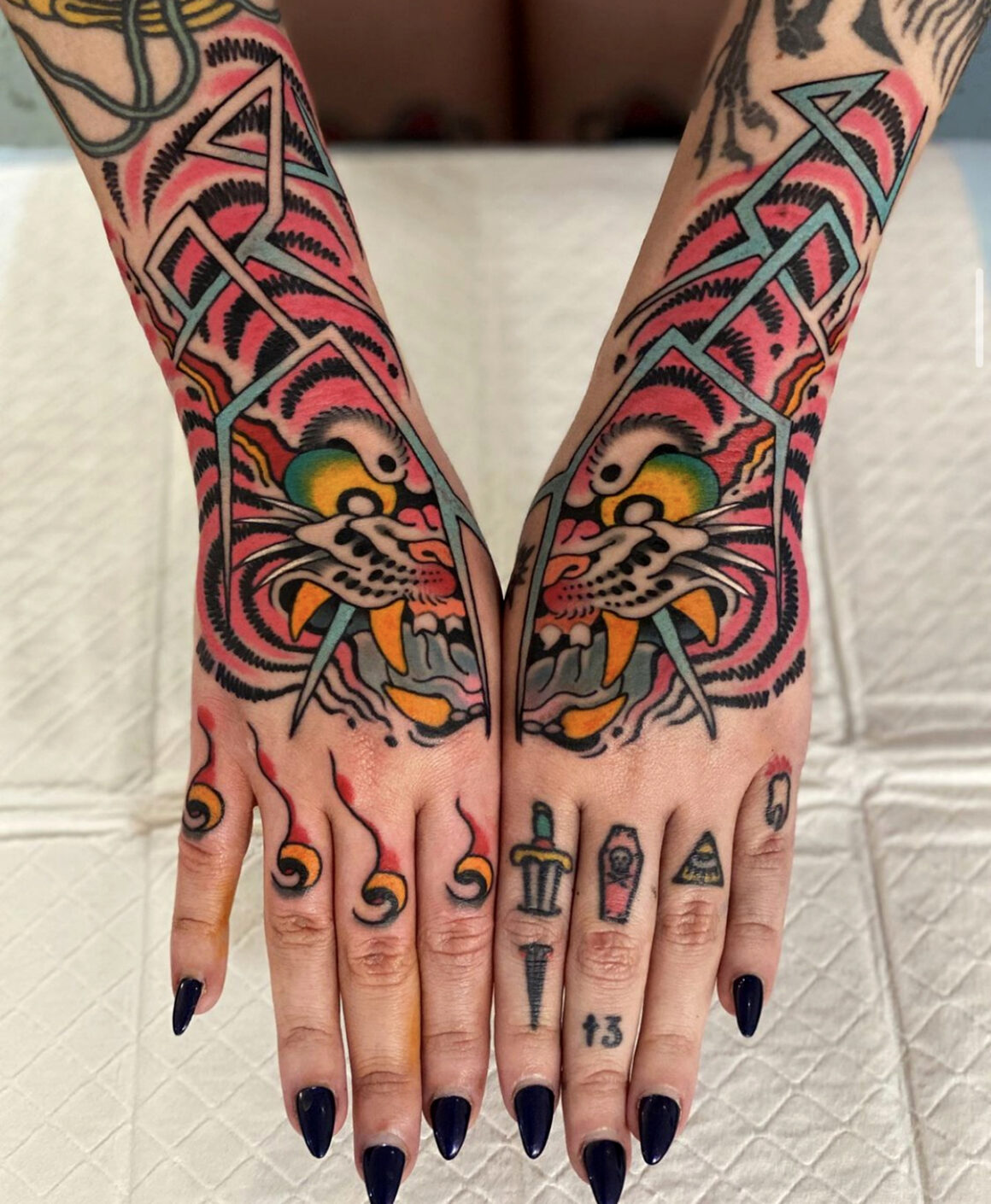 Do you consider your style 100% pure or did some external influences allow your tattooing and tattoo art concepts to evolve?
No, I don't think my style is 100% pure. It's something that I've tried to develop and evolve over time, with the influence from many things.
I love it when you see a tattoo and you can tell straight away tell it was done by a certain person.
Wether it's the particular colours they use, the design, line weights or whatever. You can tell those people have really thought about their work, and put a lot of time into the design, and as a result their own personality into the tattoo. I think it's one of the hardest things to do in tattooing, especially with so many amazing tattooers out there, but it's something that I always try to achieve in my own work.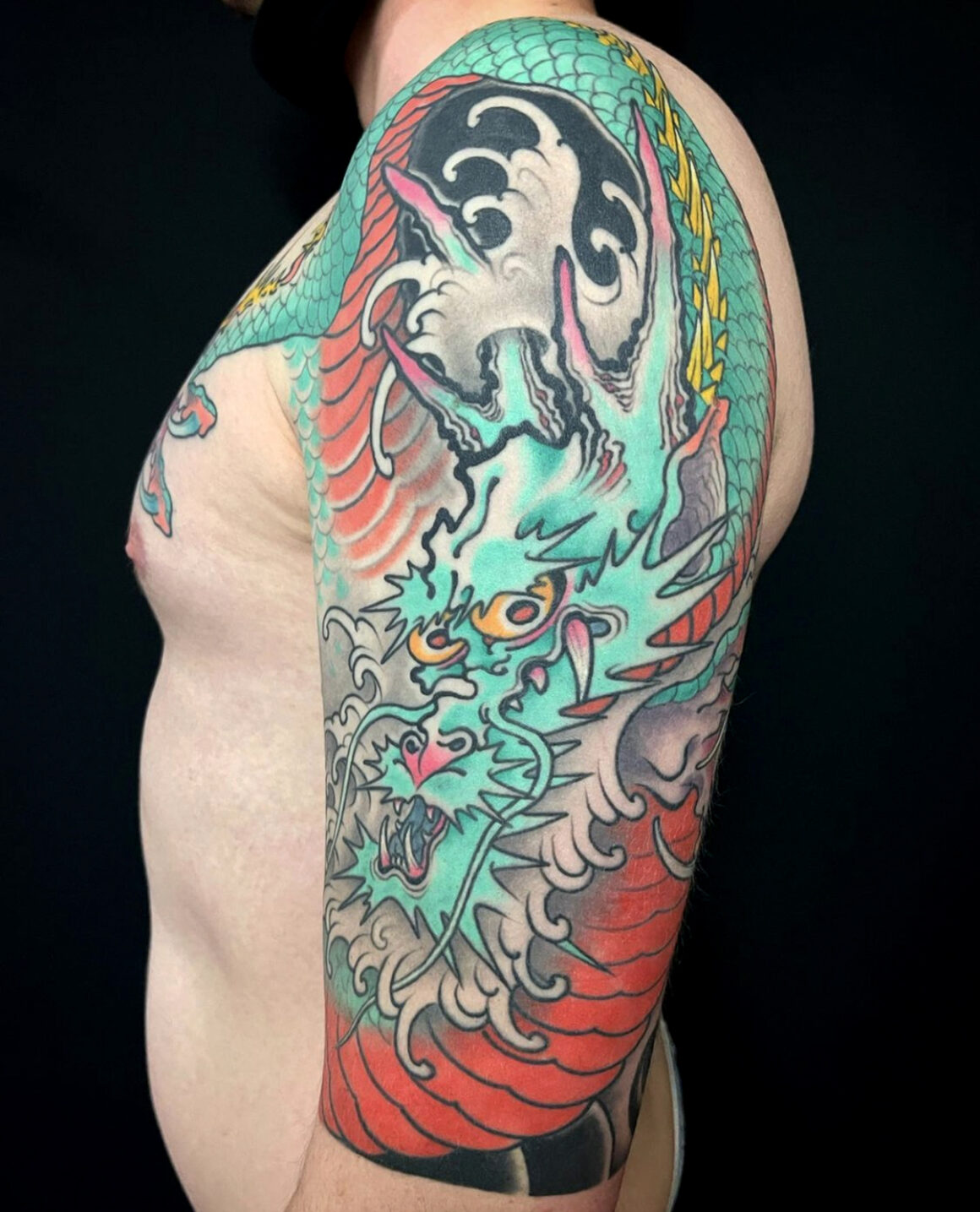 I don't want to talk about "trademark", but I notice that tiger subjects are very present within your works. Can you explain why?
It's something that has just happened over time. I didn't set out and aim to do it just evolved like that. I guess people like them, and I like doing them!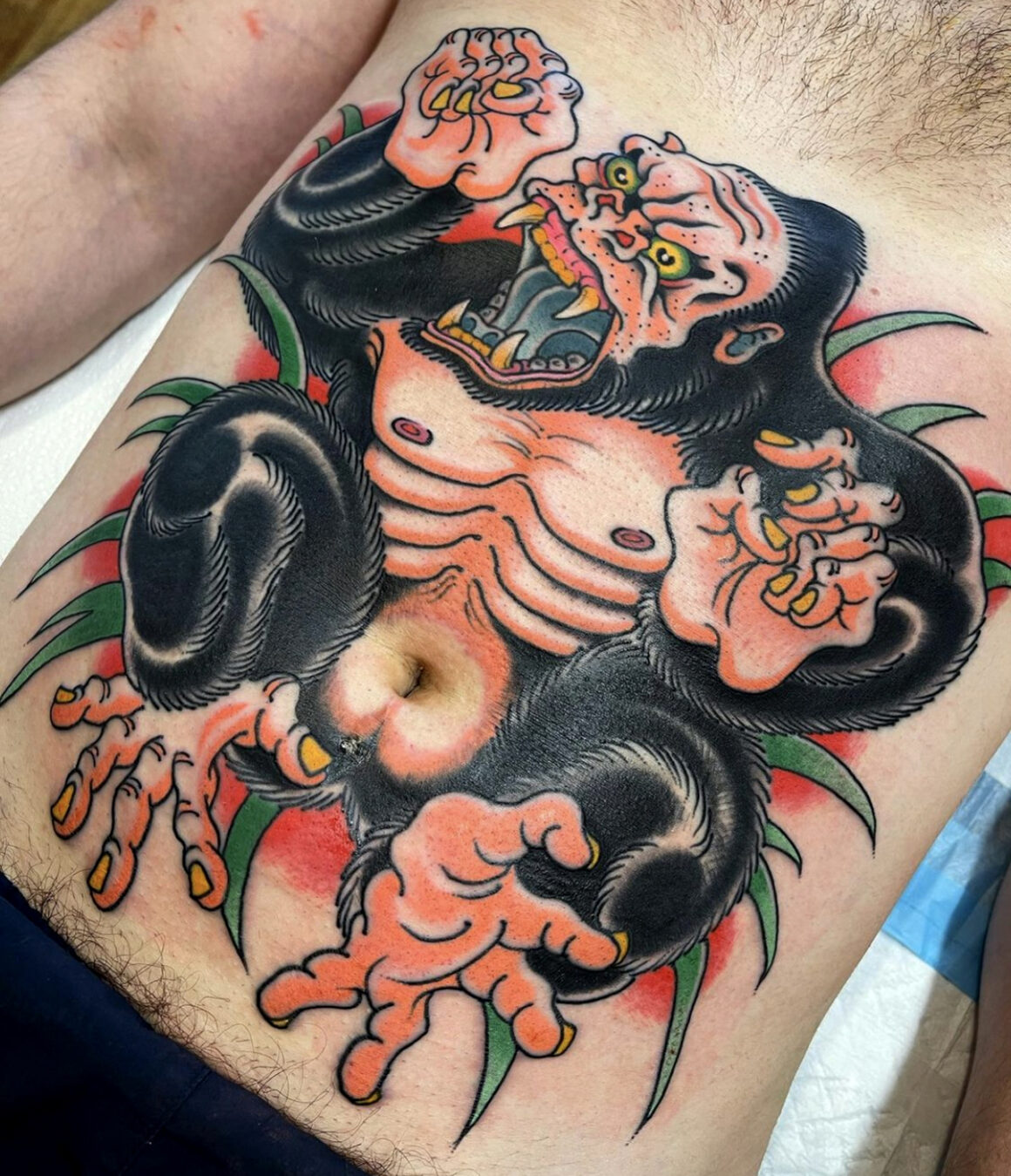 You have been travelling a lot in the last few years, haven't you? How do you like working with so many different people around the world?
Travelling has been a huge part of my life and I've learnt so much from it. I've just spent the last year travelling around Australia in my Troopy. I've been super lucky to have been able to travel so much, it's one of my favorite things to do. For a few years I was catching a flight every few weeks to go and work around Australia and Asia, it felt like I was at an airport more than I was in my own home.
I love working with so many different people all over the world. It's really cool to see how people have different approaches to tattooing and life in general. Now I have close friends all over Australia and the world thanks to tattooing!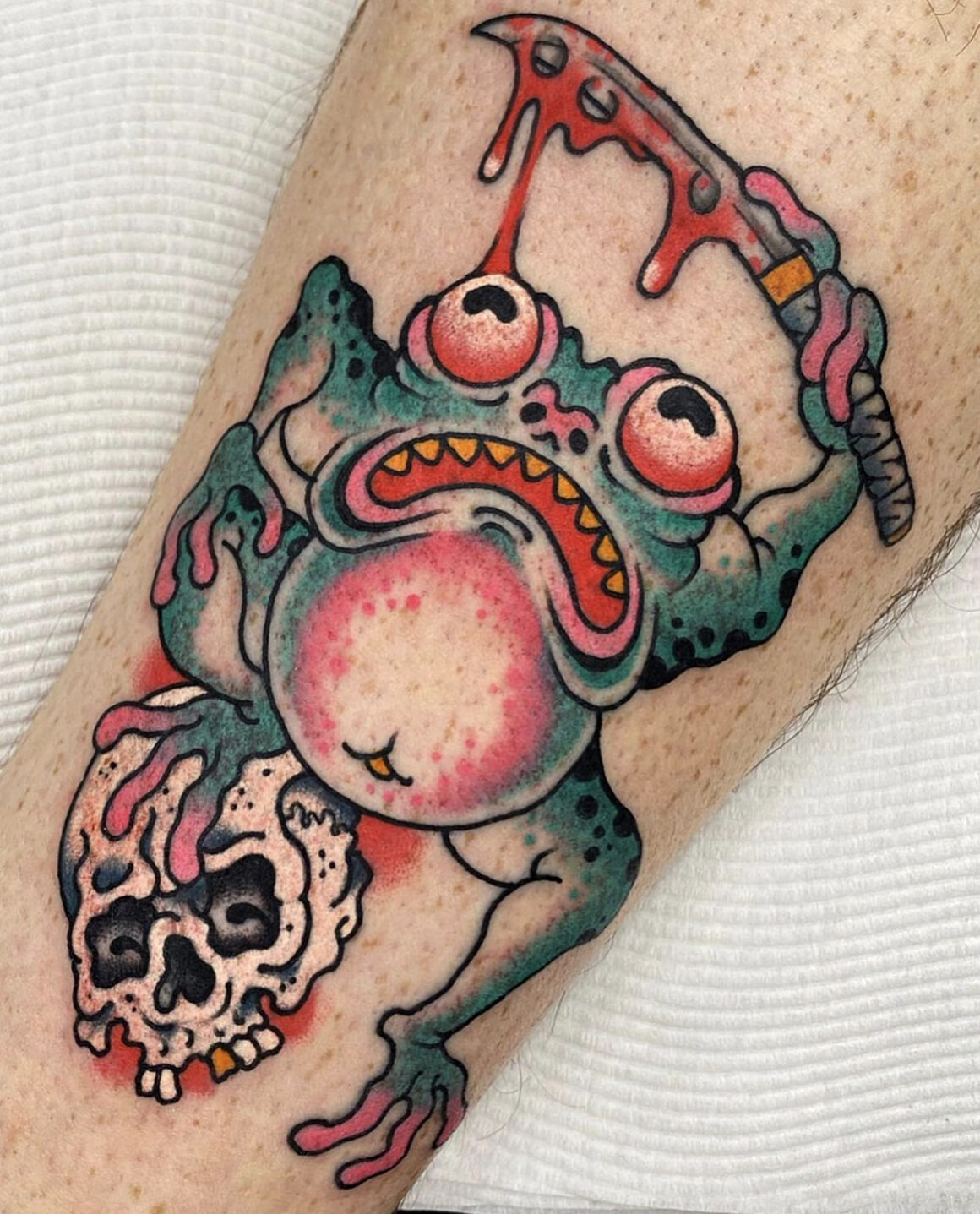 Tell me about your other passions besides tattooing other people's skin. It seems to me that you're also an illustrator/designer and you also make a lot of prints, right?
Painting has been a huge part of my practice. Since I was young I've always been creating in some way or another, and for me painting goes hand in hand with tattooing.
It's a great way to flesh out ideas and create things that wouldn't necessarily work in tattooing.
It's also a nice way to be able to share my work with a broader audience and people who may not even want to get tattooed but love the creative side of it. Some of my biggest supporters around the world don't have any tattoos at all, but love collecting artwork from me.