We intercepted him in London, at The Circle Tattoo, where he has been working for 12 years. His Neo Traditional style struck us for what he himself defines "with a twist of lime".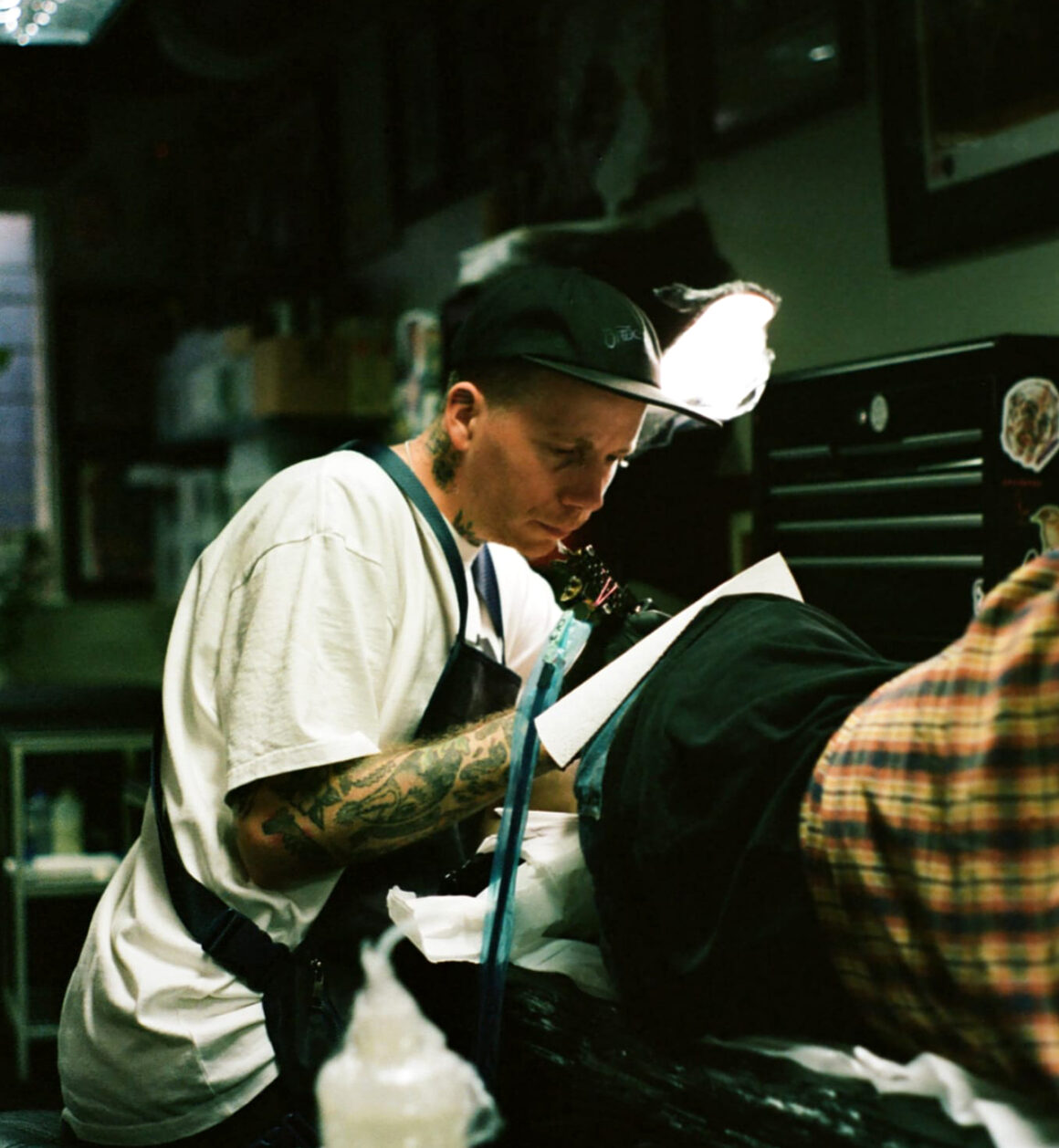 The reason for this expression is explained by himself, Adam Ruff, in this interview in which he tells us about his moving from Devon to London, his style and the eBook he published for Tattoo Life.
Hello Adam would you like to introduce yourself to our readers?
Hi, I'm Adam Ruff, recently rotated around the sun for my 36th time. I'm originally from Devon and have been living in London for the past 12 years and I'am currently working from The Circle in Soho.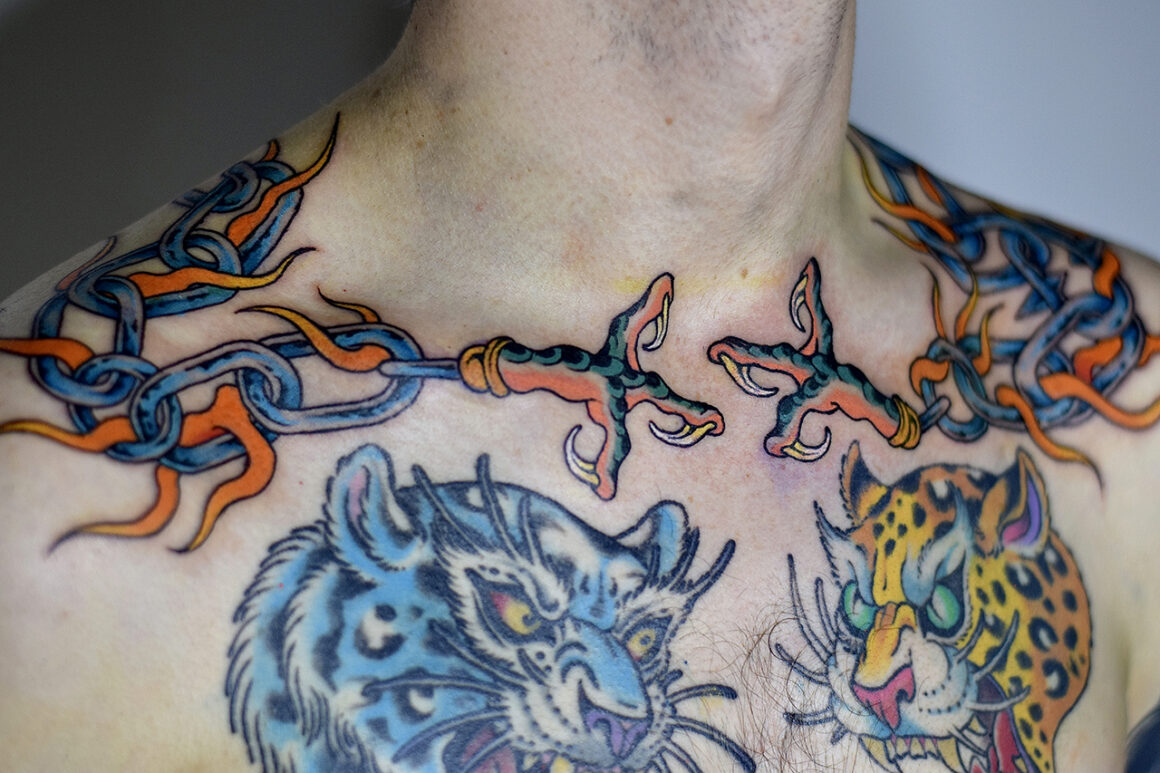 Do you work in London and Bristol? How did you arrive there?
So just before I started tattooing I was living in Bristol, working in retail, putting together my portfolio. I was sending my portfolio in emails and letters to shops across the country, looking to get my elbows stuck into some tube cleaning.
I got an apprenticeship at The Circe, so naturally I was stoked and before I had any idea where I was going to live & work I was already on my way at the end of the week!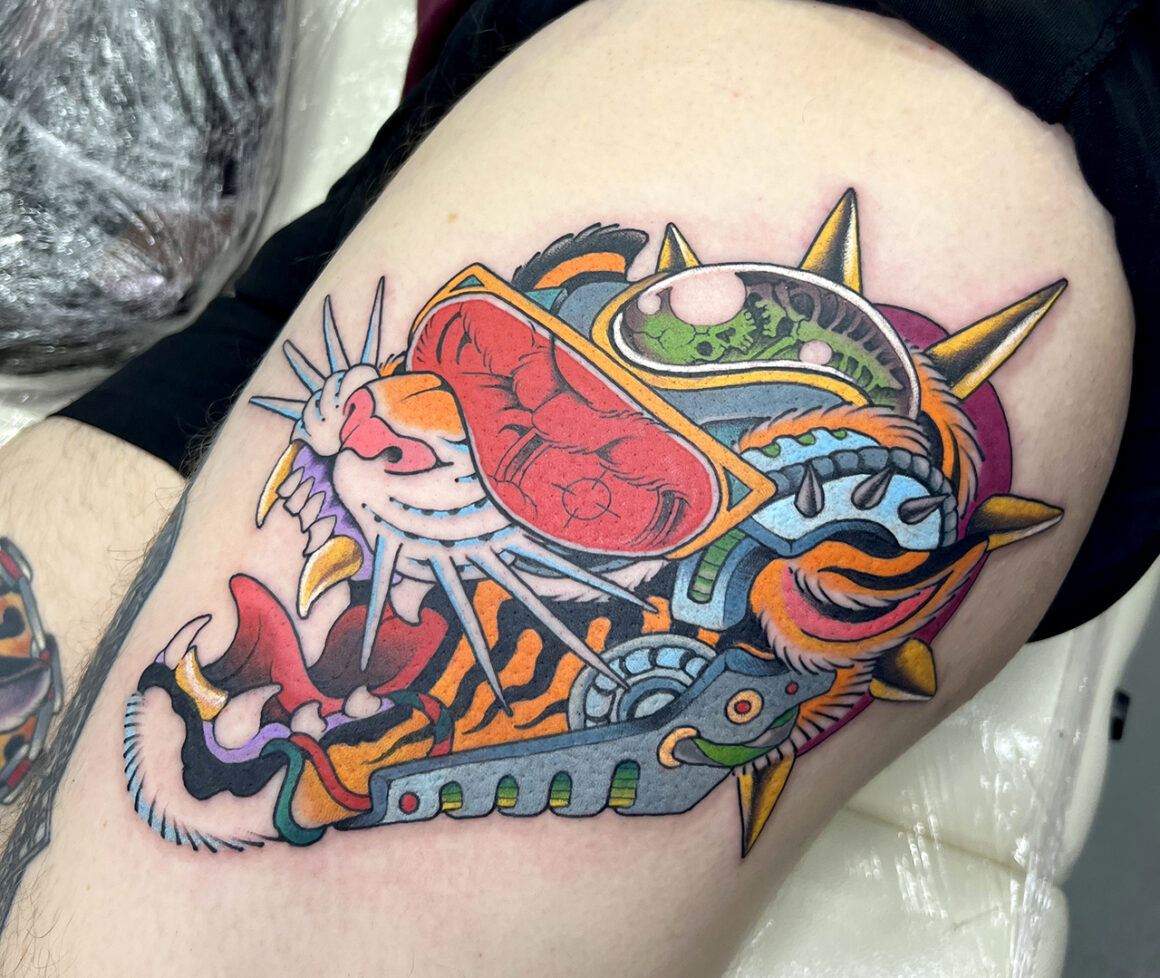 Luckily everything aligned for me and I crashed on my cousin's sofa for the first month and then one of the guys offered me a sofa at his place when I had to leave my cousin's, I also got a transfer from the Levi's Bristol store where I was working to the one on Regent Street which is about a 3 minute walk from The Circle!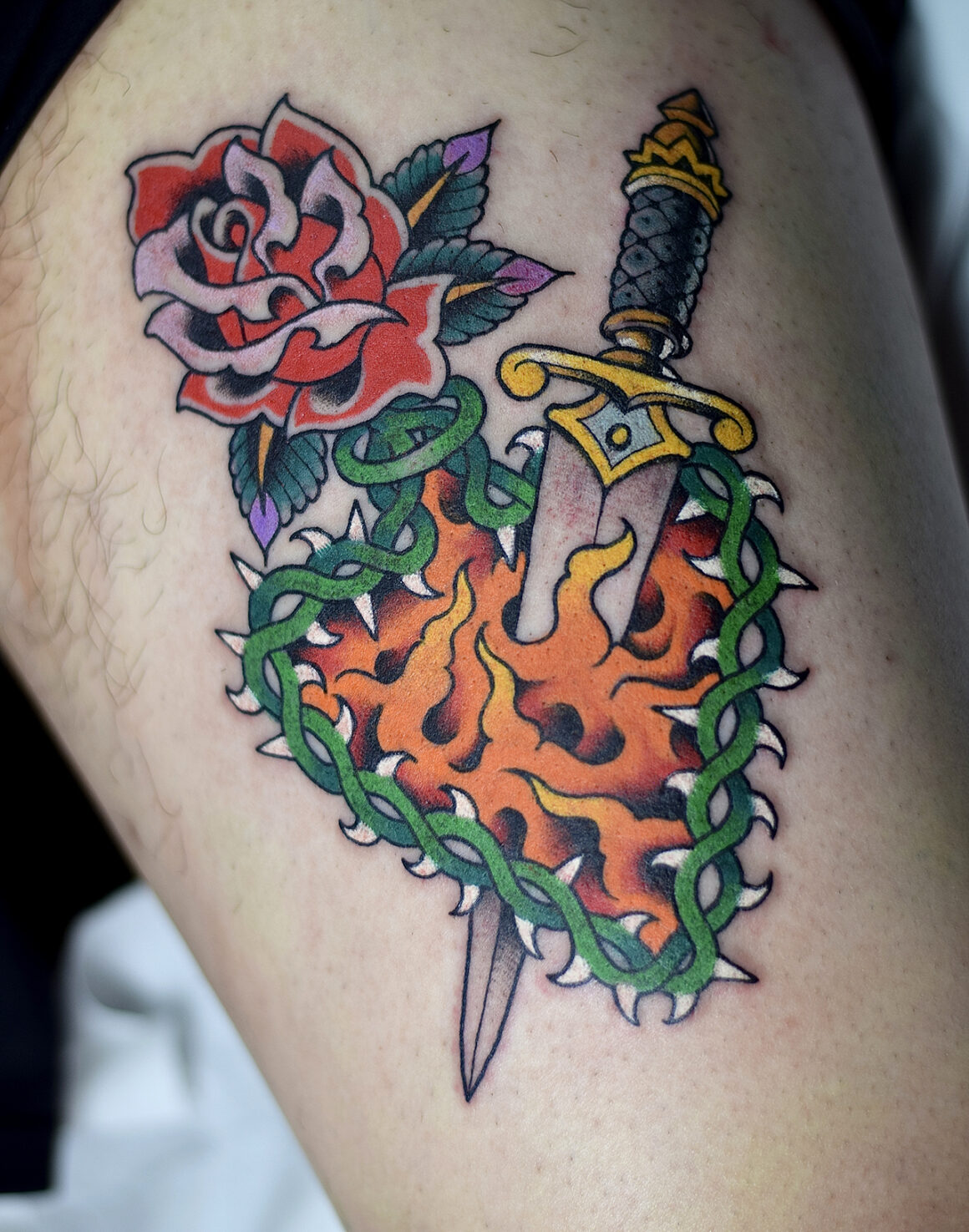 It's as if the tat Gods were looking after me haha Fastforward a decade and I've ticked some boxes and worked in some awesome shops and I've found my way back to the Circle with my friends, where you can find me now. I'm also guesting regularly at Barbie & Iain Sellar and Dave Wyatt's shop, Long Fox in Bristol. Those guys are great, I love that shop and I love Bristol too!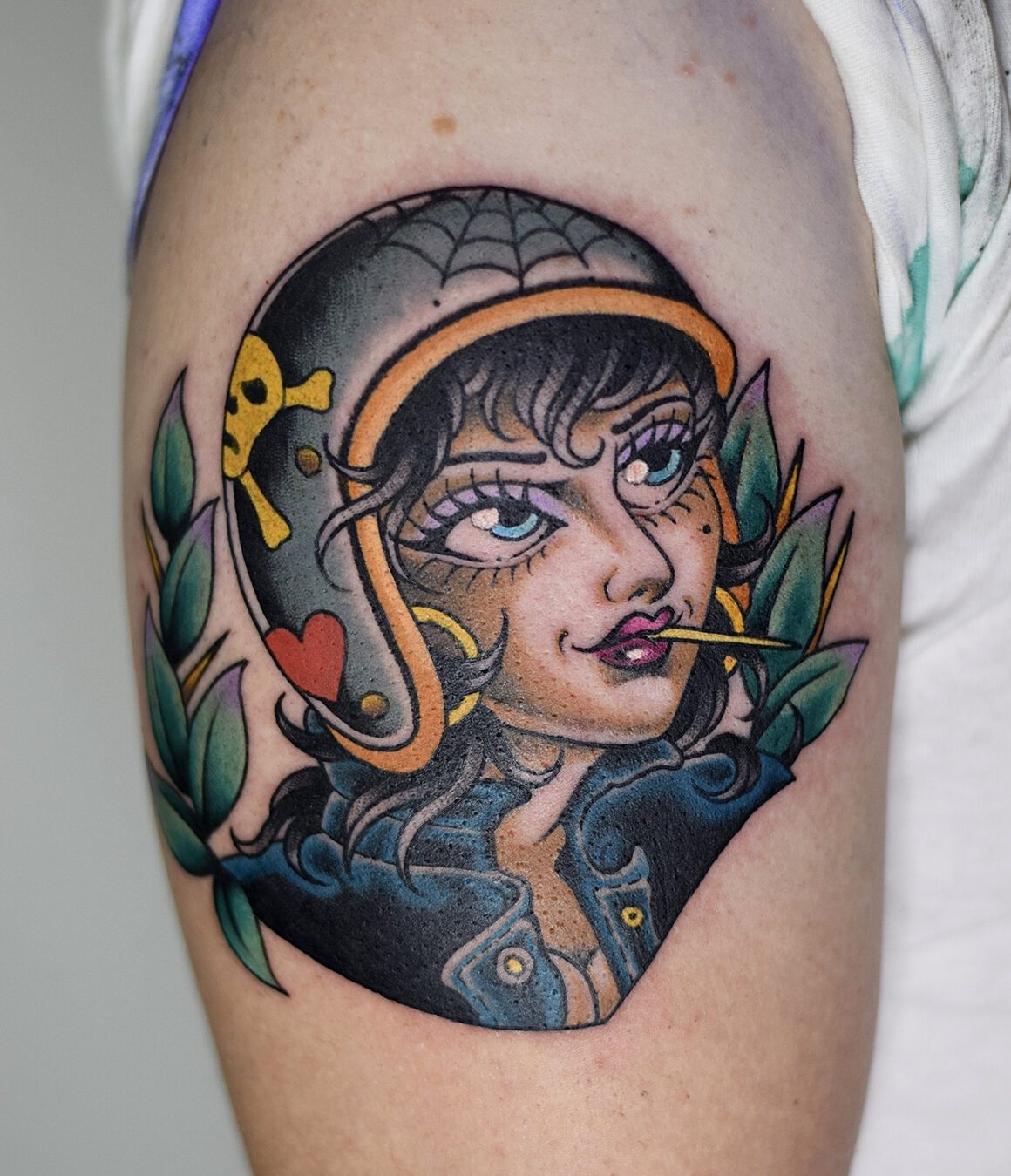 How would you describe your style?
It's rooted in traditional tattooing, but has a bit more detail & movement. So New Traditional I guess. Traditional with a twist of lime. Jazz traditional or Jazz trad.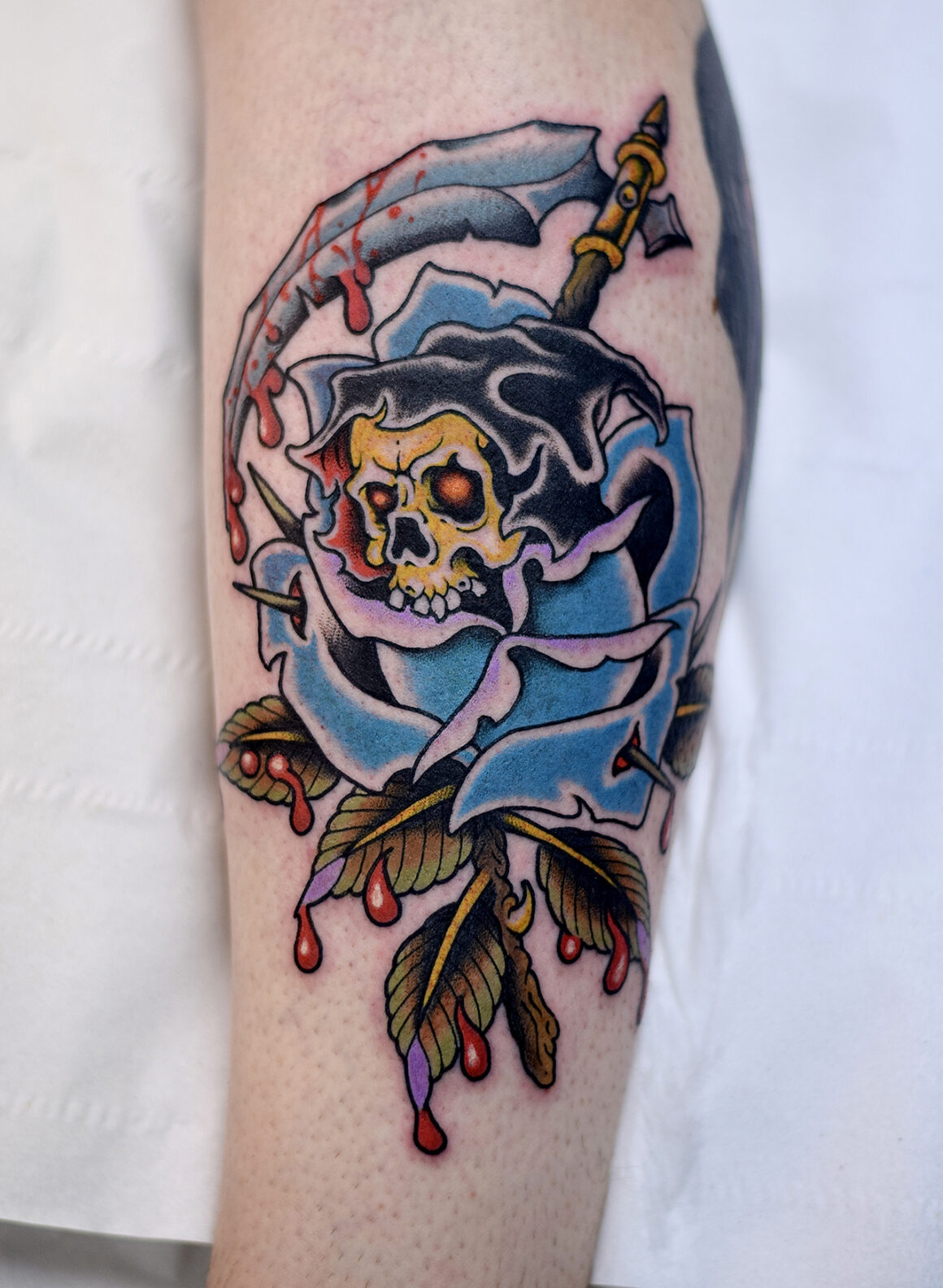 It seems that the subjects of your tattoos are always different: sometimes they are linked to the Japanese style, some other to American New School. What are your main inspirations for your tattoos?
It's an ever changing list of artists but currently I can't stop looking at Matt Lambdin's work; the colours, composition, scale, details, subject matter and style is all spot on!
Burne Hogarth will consistently always be a huge inspiration, he was one of the masters.
My good friend Mishla is one of the nicest people who approaches both his life and work with refreshing rigour and still finds a way to better himself.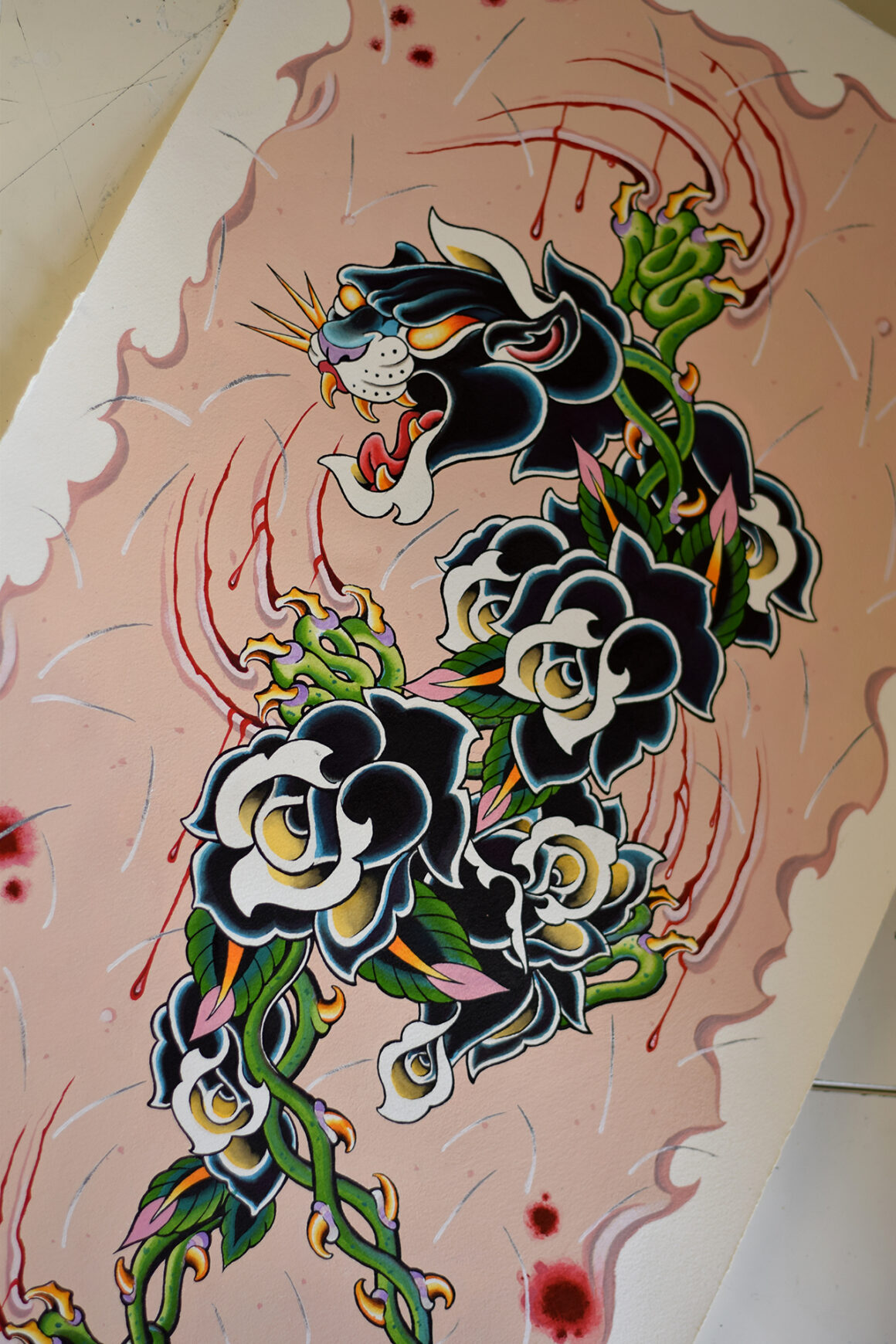 I love the forms he develops, the lighting and contrast in textures and the way he draws countless versions of one design and doesn't settle on the first few renditions; I'm currently trying to take a leaf out of his book!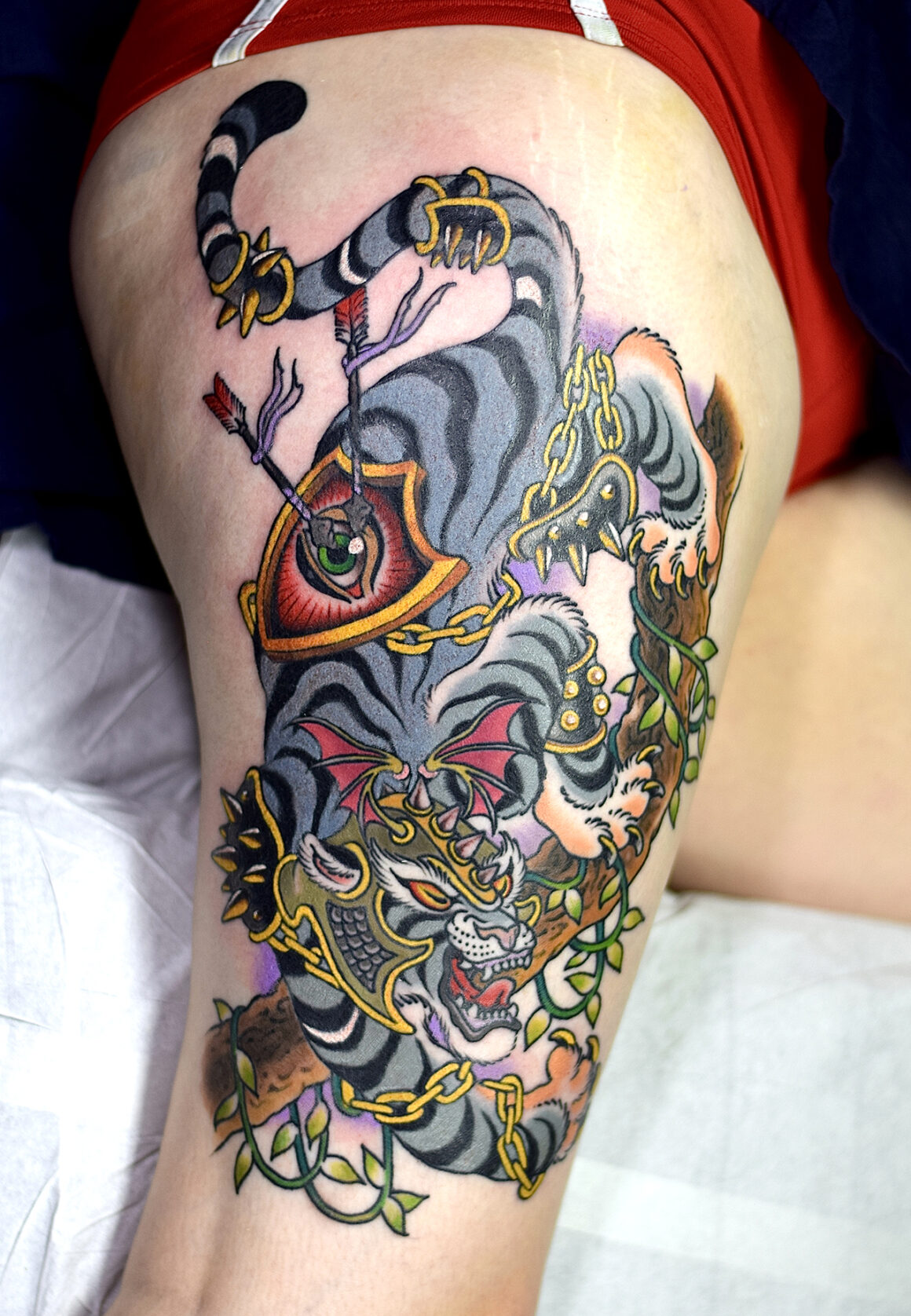 You are also an illustrator. Are there any differences between your tattoo style and the graphic style of your illustrations/paintings?
I was taught that I should be able to tattoo what I can draw/paint and vice versa. This was one of the many really helpful pearls of wisdom that stuck when I started out and it's served me and my customers well. Illustration wise, no, there's not much difference. I'll try and keep those symbiotic.
I've recently started playing around with texture and backgrounds in larger paintings that I wouldn't be able to tattoo.
I'm trying to explore new avenues that wouldn't be tattooed (responsibly anyway) that create a different palette of emotions; emotions you wouldn't be able to portray through "traditional" painting techniques such as spit-shading, for example. It's exciting and quite freeing and I'm looking forward to showing people!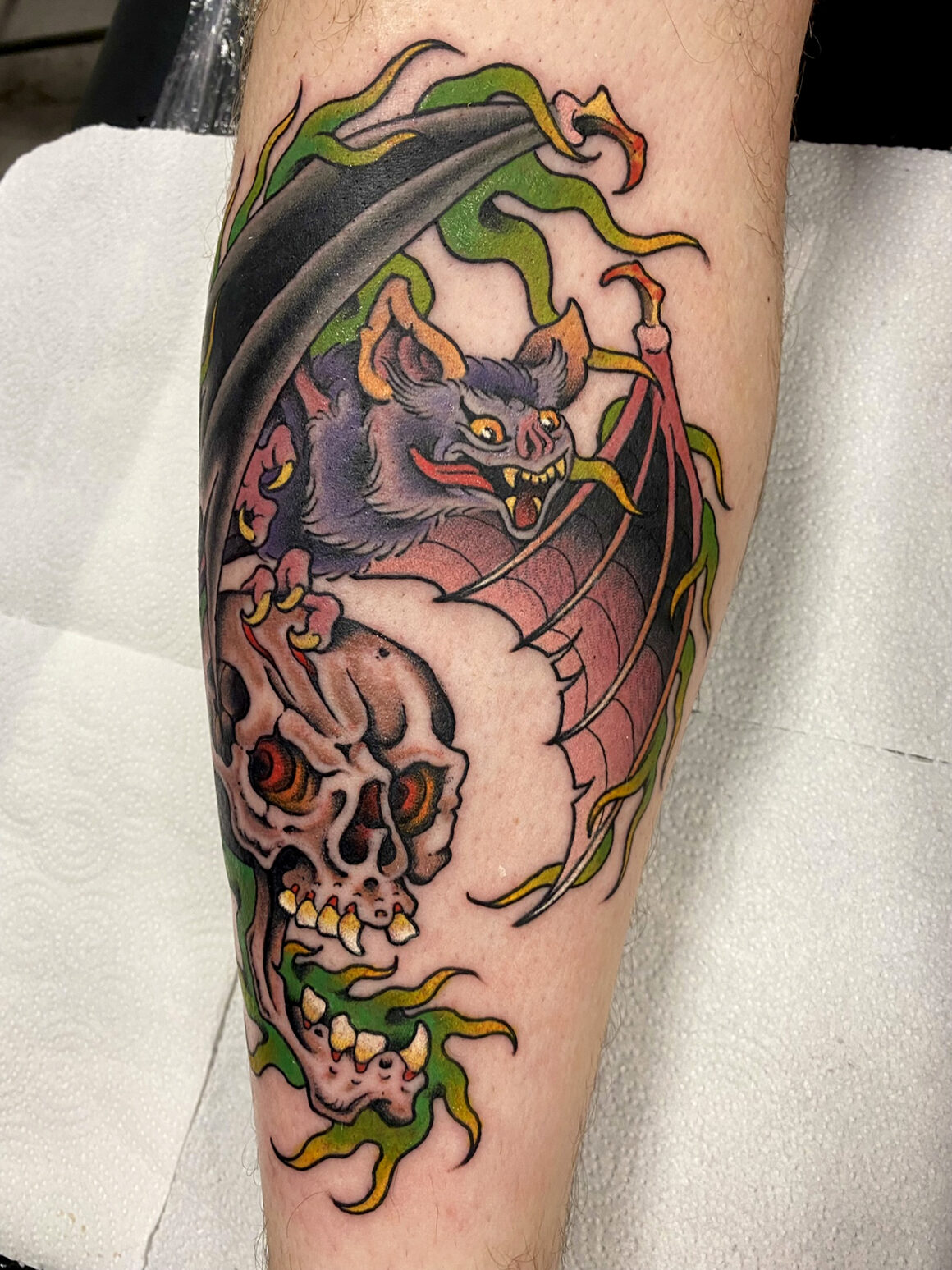 You did for Tattoo Life an ebook. Would you like to tell me something about it?
Sure, so Miki (Vialetto) got in touch and said that he really liked my drawings and was wondering if I wanted to put an ebook together to sell on the TattooLife website tattooebooks.com. Luckily I had all my drawings & stencils saved so put it together in a week and it was on the website shortly after! Watch this space for a second ebook and physical book for 2023…
Thank you for reading, tattooing is the best!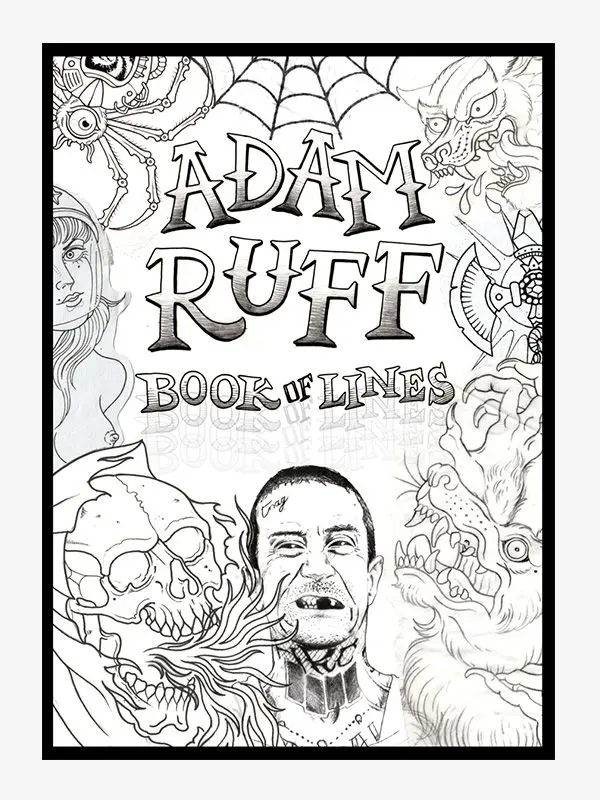 Book of Lines by Adam Ruff
The Book of Lines by Adam Ruff is a collection of flash for lovers of the Traditional style, with a contemporary twist and punctuated with ideas from the Bay Area school…f Asian folktales….