The fascinating Moldavian singer tells us about her tattoos (including those dedicated to her great love of cinema) and tells us about her future literary projects…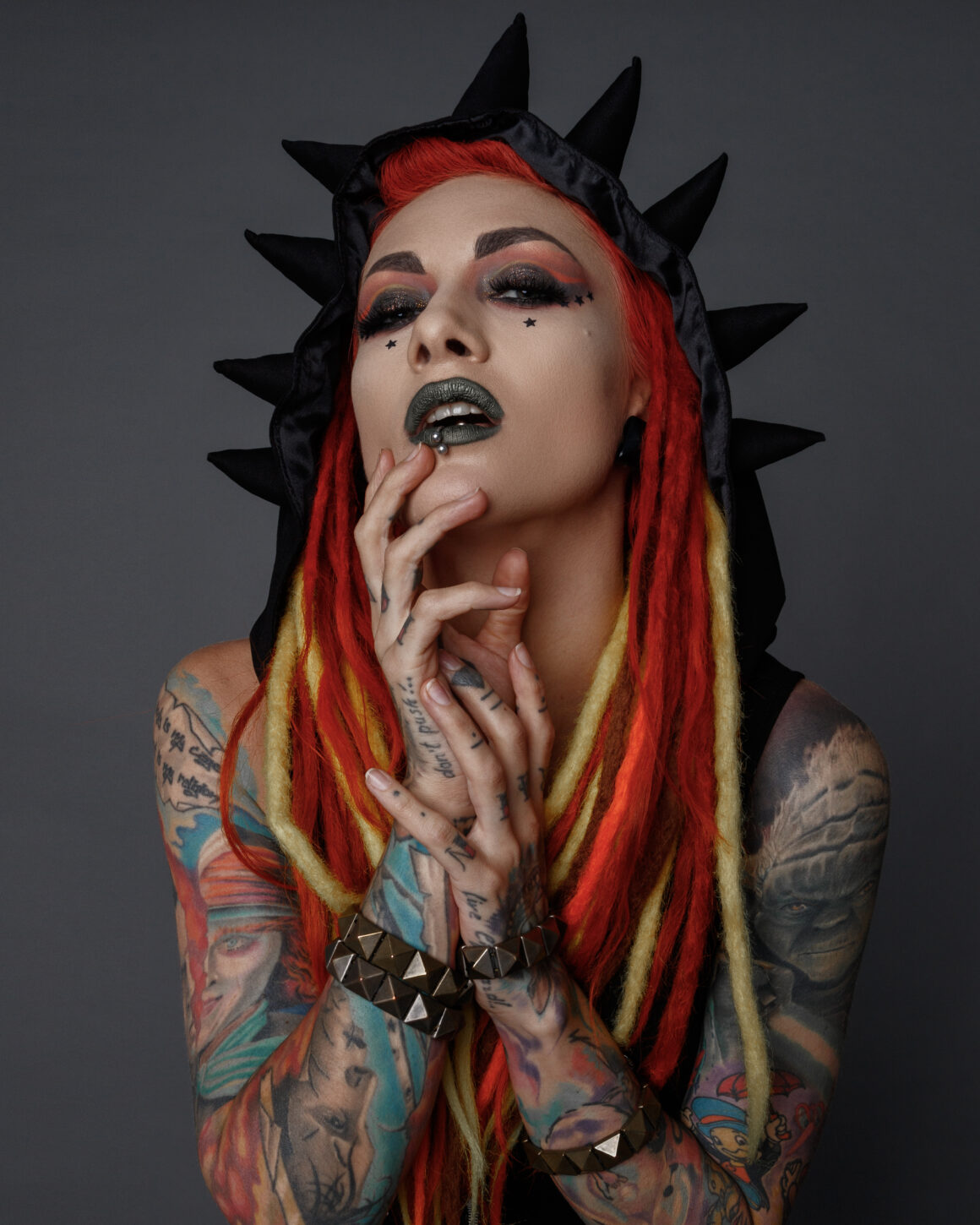 Lena, as a band Infected Rain first took off in 2008. Were you already tattooed back then?
Yes, seeing as how I got my first tattoo in 2002 when I was just sixteen. I got the second and third in Italy, around about the time I turned eighteen. And then once I got back to Moldova, Infected Rain was formed.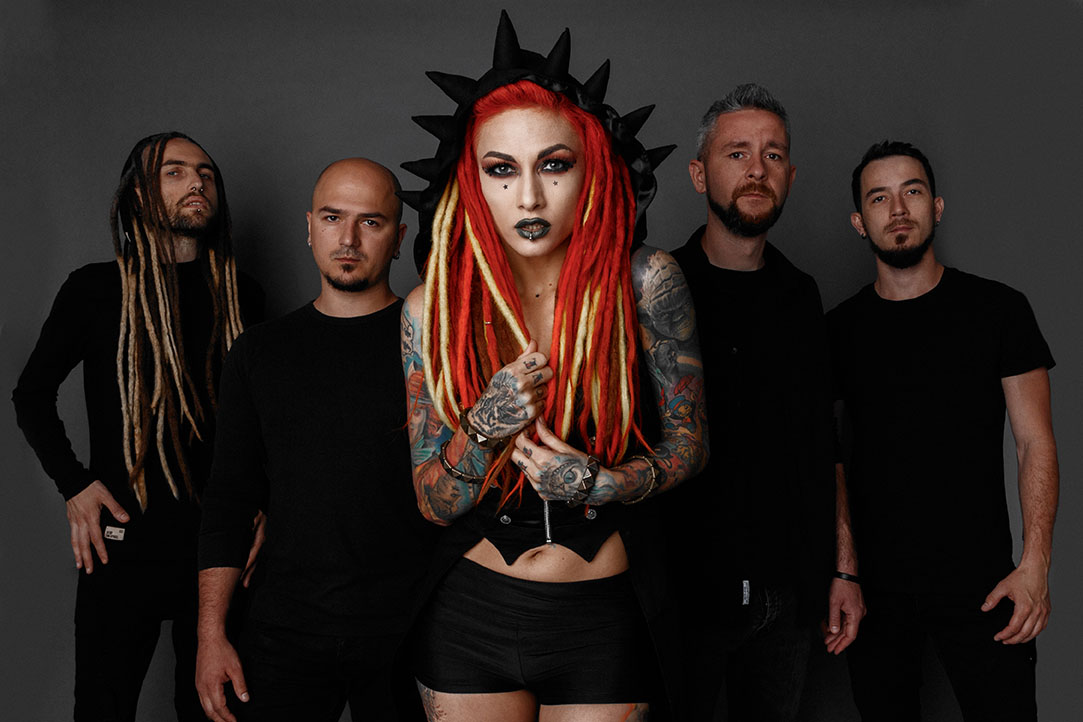 You also speak Italian fluently, don't you?
I do. I went to university in Rome and my family still live there. At a certain point I went back to my home country and started making music with the group. But I've been living in the United States in Las Vegas for over five years now.
You do a lot of different things: singer, model, YouTuber, and so on. I've just found out that you also want to write books…
Yeah, I guess I'd need 72 hours in the day to do everything I would like to do! (laughs) Anyway, I've been modelling since I was nineteen and I've always had a flair for makeup/hairdressing. If I hadn't got into Infected Rain that's most likely what I would be doing today seeing as how I've always enjoyed creating a look: for me, but for other people too.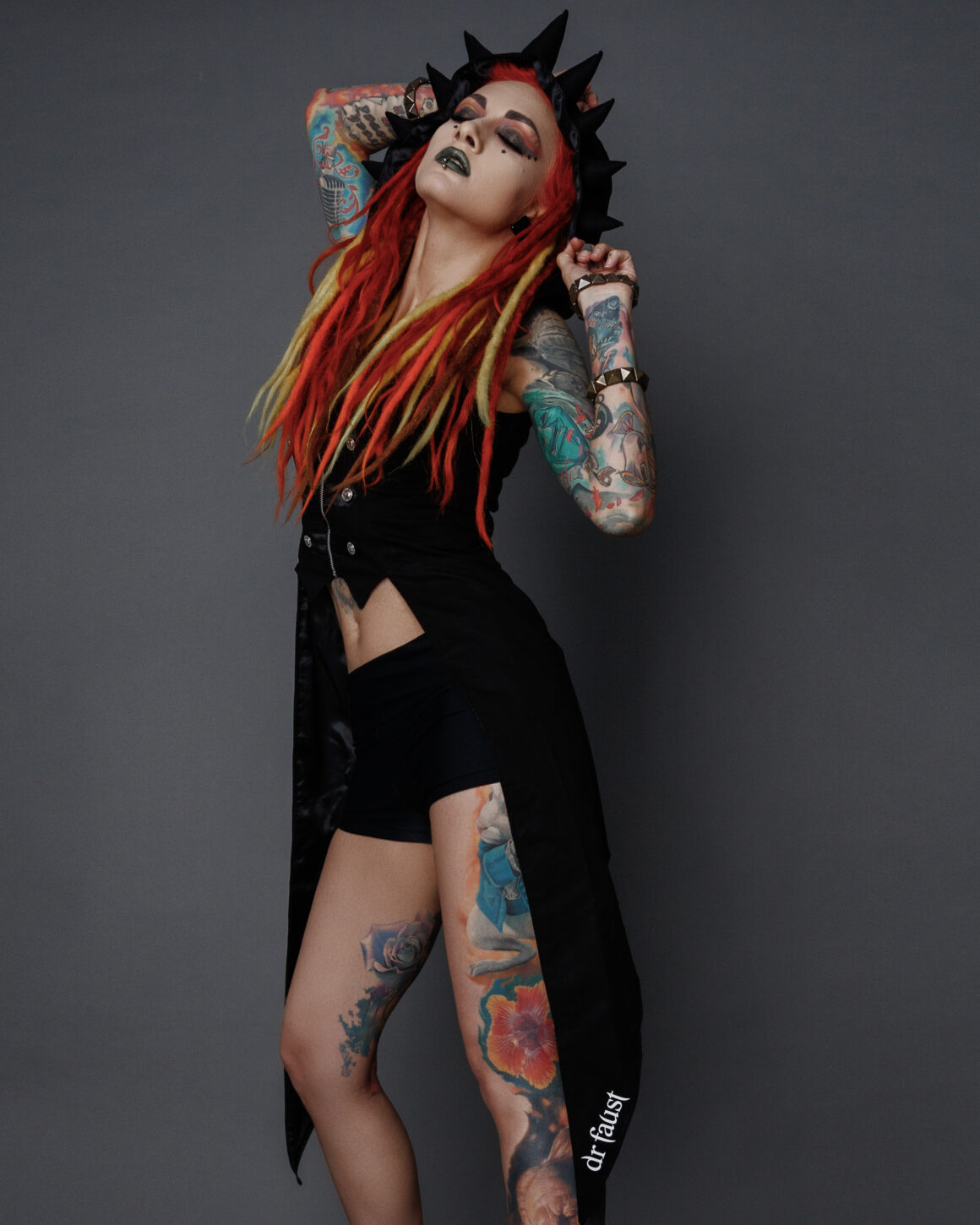 And what about your literary career?
Sometime in the future I'd like to publish a high end photography book featuring myself. And along with each of the photos I'd like to write little personal reflections. I've also been thinking about writing my memoirs about what I've done so far with the help of a dear friend who is a writer. I could answer her questions and she could write it from her point of view: the perfect combo.
As you can see I'm not short of ideas, but for now, most of it will have to wait.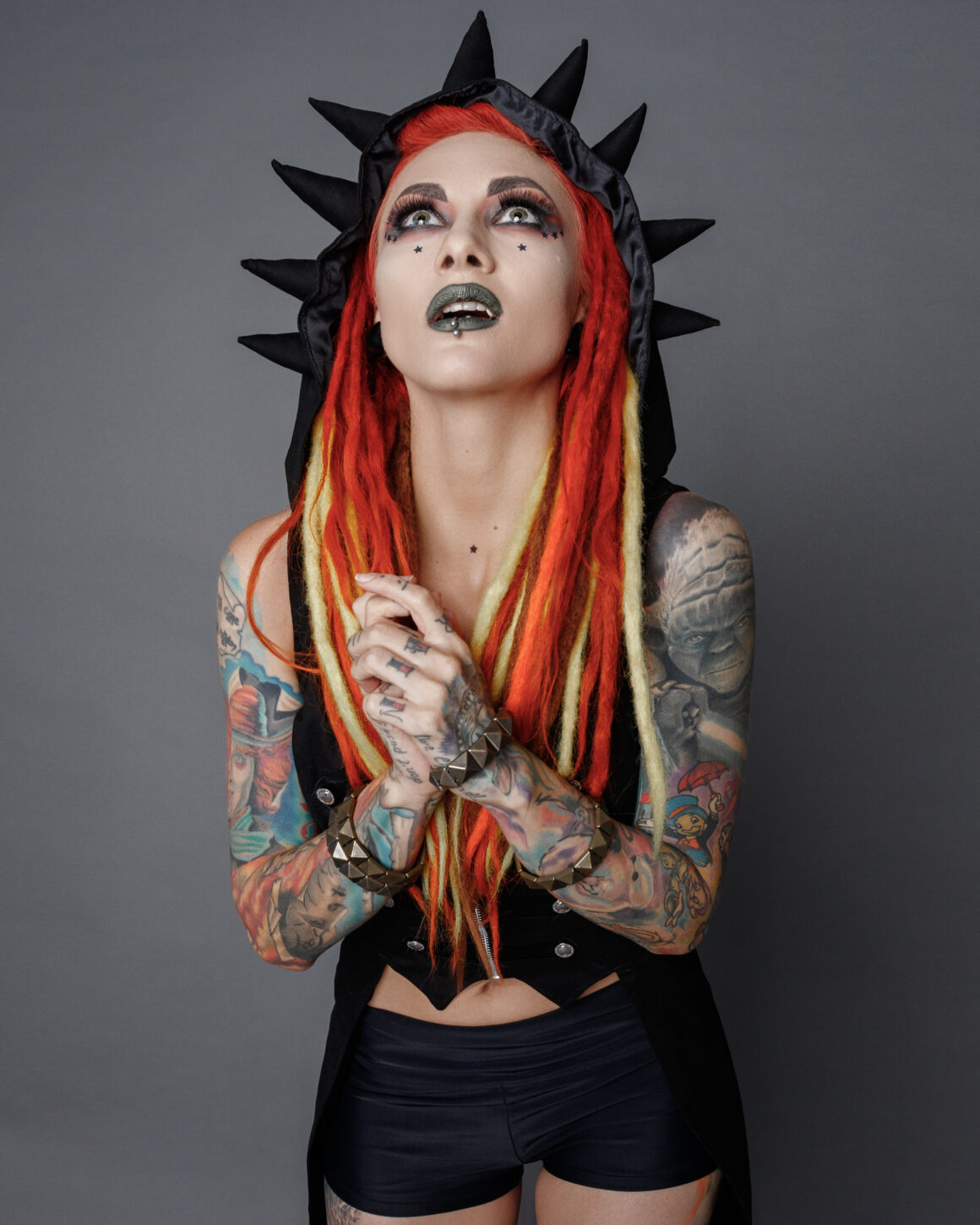 Let's get back to your tattoos and the wealth of movie references: symbolism from Tim Burton, Johnny Depp, a number of Disney characters, Yoda from Star Wars, even a bit of horror…
What can I add? The seventh art is one of my main influences. (smiles) Before getting a tattoo of that kind I really have to have loved that film, or in some cases, read the book it was based on.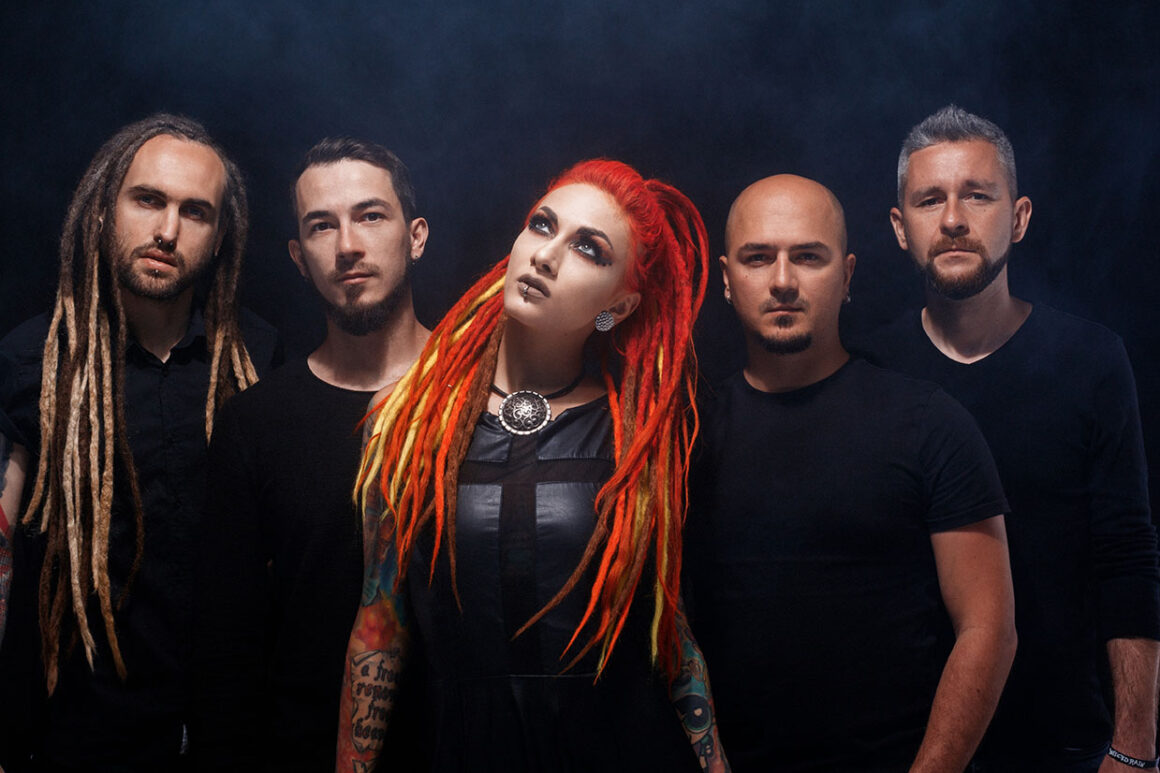 And what about that Dracula/Gary Oldman (in the 1992 Francis Ford Coppola version) you've got on your left leg…?
That one harks back to my adolescence. I mean I must have seen it at least a thousand times when I was a teen! I've always been fascinated by the vampire legend and it took me years to find the right artist for the project. Finally I found Miguel Camarillo (@miguelcamarillo) of Seven Tattoo Studio in Las Vegas.
Any other "bloodsuckers" you would consider honouring in ink?
Probably Akasha, the lovely vampire in Queen of the Damned from 2002. She was played by the tragic singer Aaliyah (who died in an airplane accident the year before the movie came out, ed.). I would like to add that tattoo on the inside of the leg where I have Dracula.
Is Johnny Depp aware of the fact that you have so many tattoos of him and that you've chosen the name Scissorhands as your stage name? I mean, in this age of social media, where everyone gets to hear about everything…
Could be, but I don't see Johnny all that into YouTube or Instagram… You're right though: the world has become a tiny place thanks to the power of internet. I myself listen to music and watch films I wouldn't have dreamed of finding ten years ago.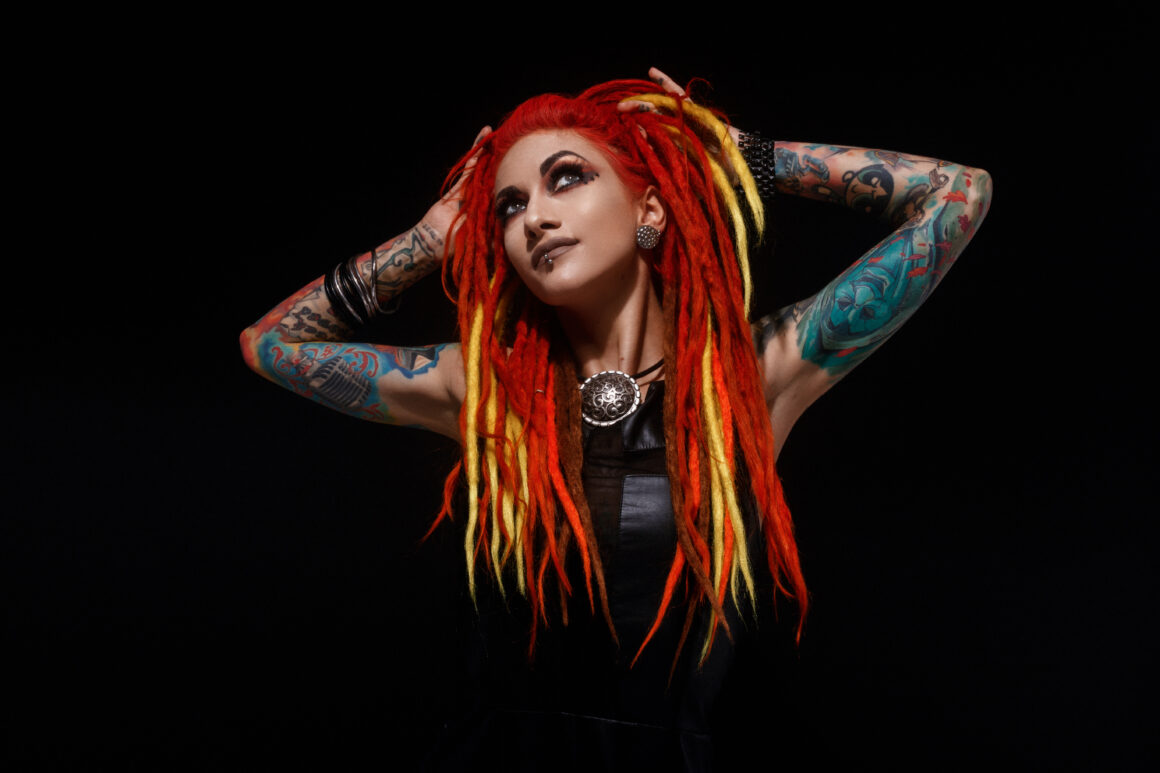 This world that is having to deal with the Coronavirus. And among the millions who are having such a tough time of it there is obviously also Infected Rain…
Yes, this is a terribly serious moment in history, and as a band, we found ourselves in the awful situation of not being able to play last summer. And at the same time not knowing whether or not we'd be able to tour the States and Europe at the end of the year.
How do you think it will go?
Well, it's a hard season for everyone, really hard for musicians and the music industry as a whole. Yet in the midst of it all, we mustn't lose sight of the fact that there are people who have lost their lives or that of loved ones. Money isn't everything. There is a lot worse that can happen.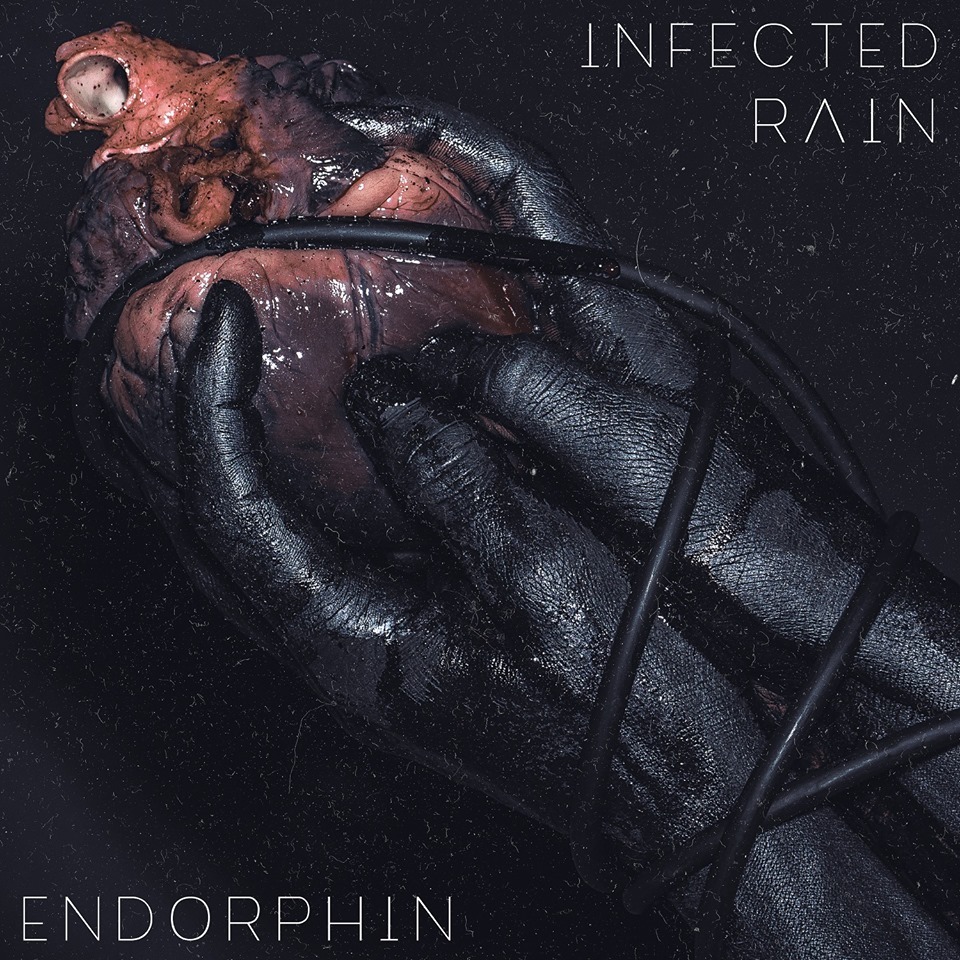 Have you been writing lyrics during this particular period?
I always write in my diaries because I have never liked going into the studio, shortly before recording an album, to devote time to this side of my work. On our last album Endorphin I wrote a song, The Earth Mantra, which really spoke to a lot of our fans. It talks about the too many avoidable mistakes we've committed against the Planet. And maybe only now we are paying the consequences….