We met her as a tattoo artist and admired her for her works on skin. We then discovered a funny and absolutely open minded girl who plays with her image in a pleasant way. In addiction to an extensive article that you will soon find on Tattoo Life, Jessica Svartvit is the protagonist of our regular feature Haven a Nice Weekend, in which she tells us about her passion for music, her first tattoo and her clothing line SVIT, which is her passion.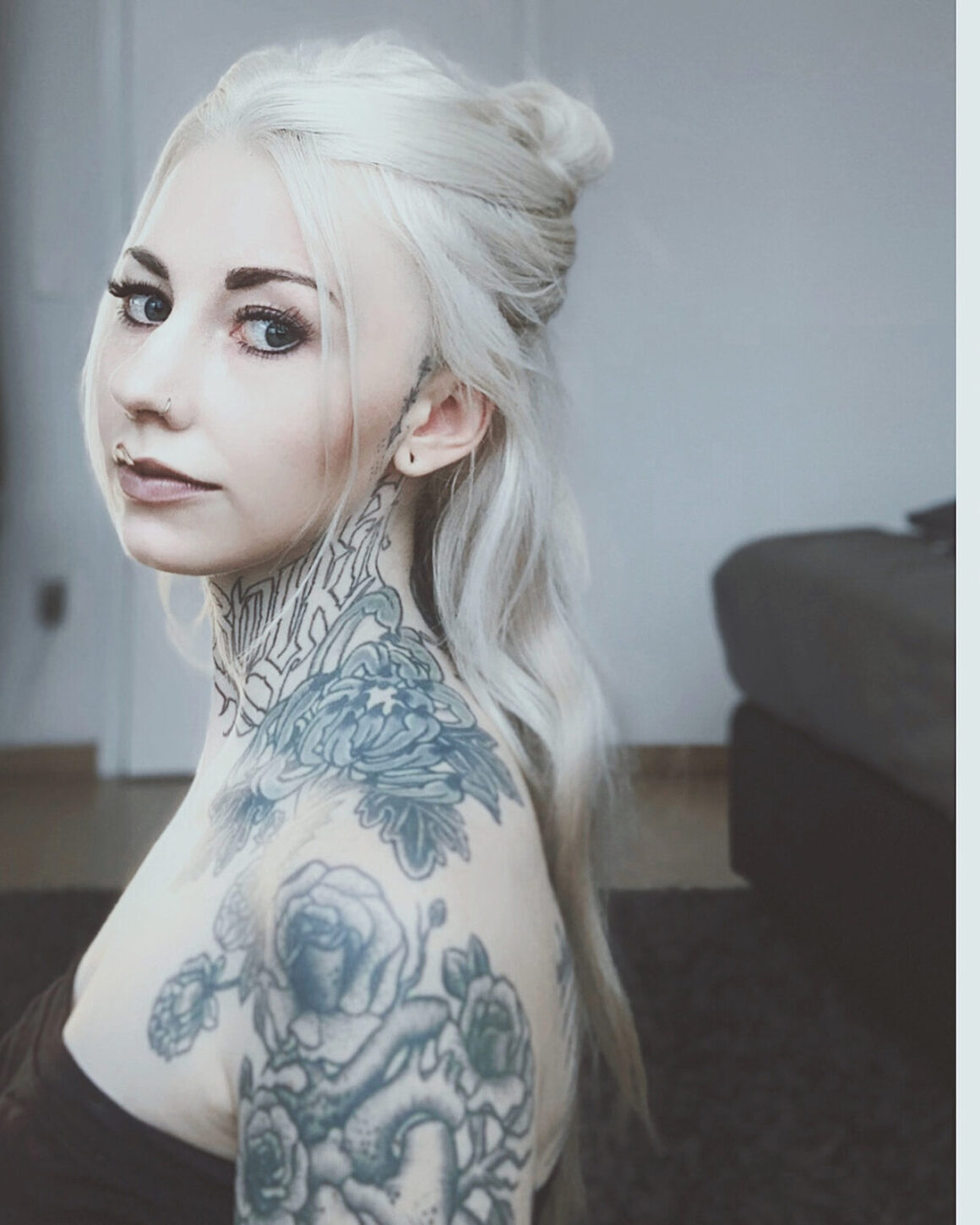 Hi Jessica, would you like to introduce yourself to our readers?
Hello! My name's Jessica. I'm a 28 years old tattoo artist and creator from Hamburg.
On this occasion, we are not going to talk about you as a tattoo artist – because soon you will find a long article published in Tattoo Life magazine – but you as a tattoo collector. So let's start from your collection. What was your very first tattoo and who was the artist?
My very first tattoo, on both of my feet, were the lyrics "we walk in circles" written by my sister's handwriting. It's a quote from a hard-core punk band called Killing the Dream. It was done by a guest artist at No Pain No Gain in Ulm, Germany.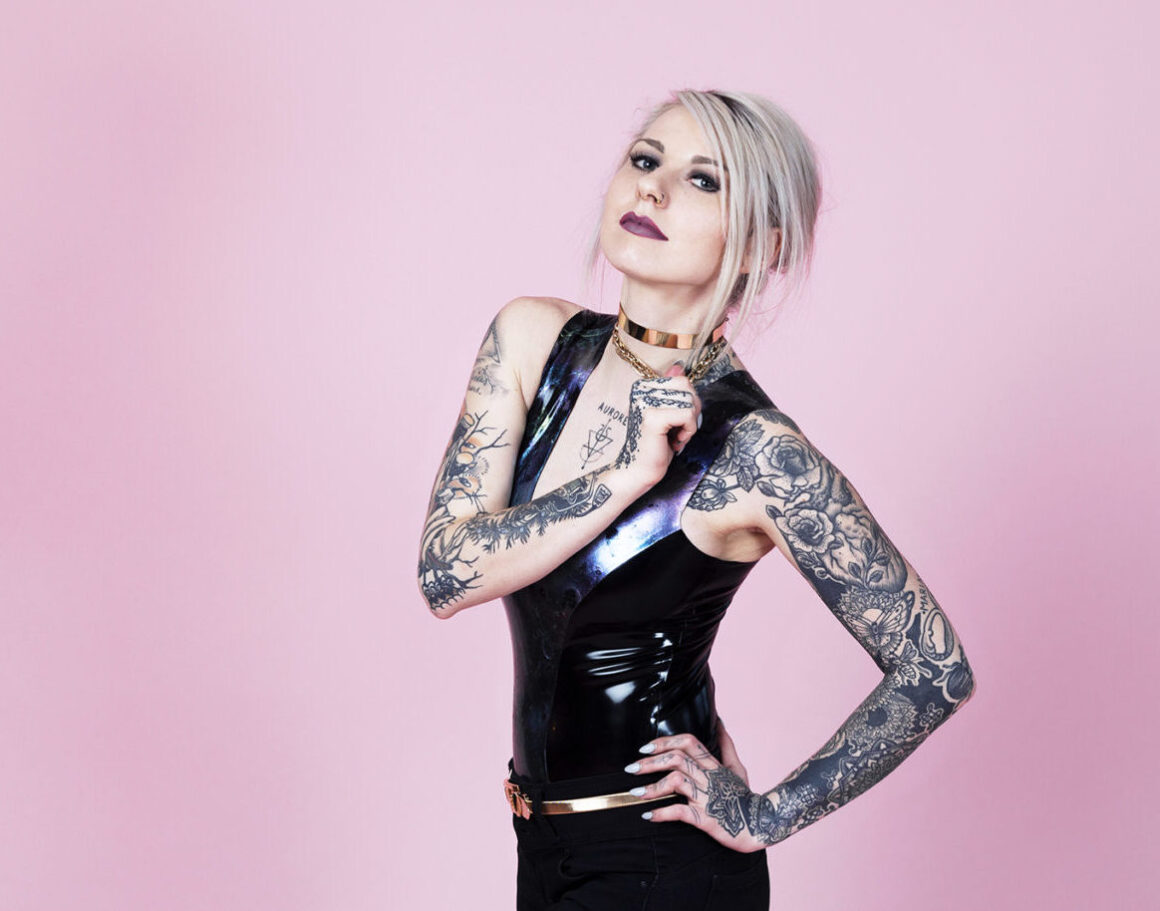 How did you get the other ones, and which one you love the most?
Honestly, I never had a plan about the creation and the composition of my sleeves or legs. I just started to collect memories. At the moment I am covering a lot of old stuff on my legs with heavy black work. On myself I really love my hand tattoos (ones from Cacobill and the other one from Sebastian Reschke) I am super in love with my neck tattoo already, although it is not finished yet. Done by my friend and former colleague Julian Hets.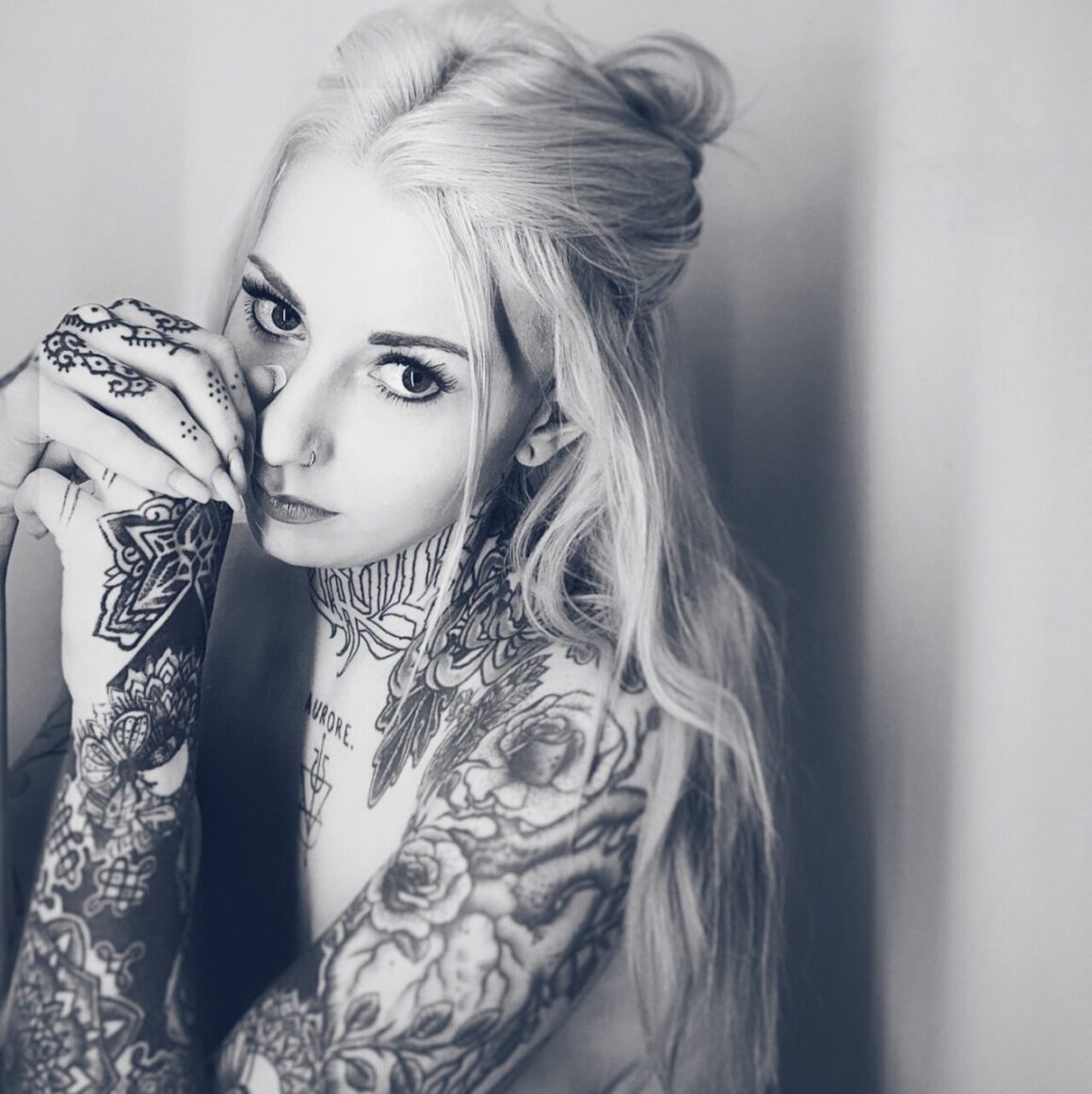 What would you like your tattoos to have and to convey?
It should tell a story or it should remind you of the time in your life when this tattoo was created. I also love to think back about the whole process. Of course it should be clean, crispy and solid work in the best case.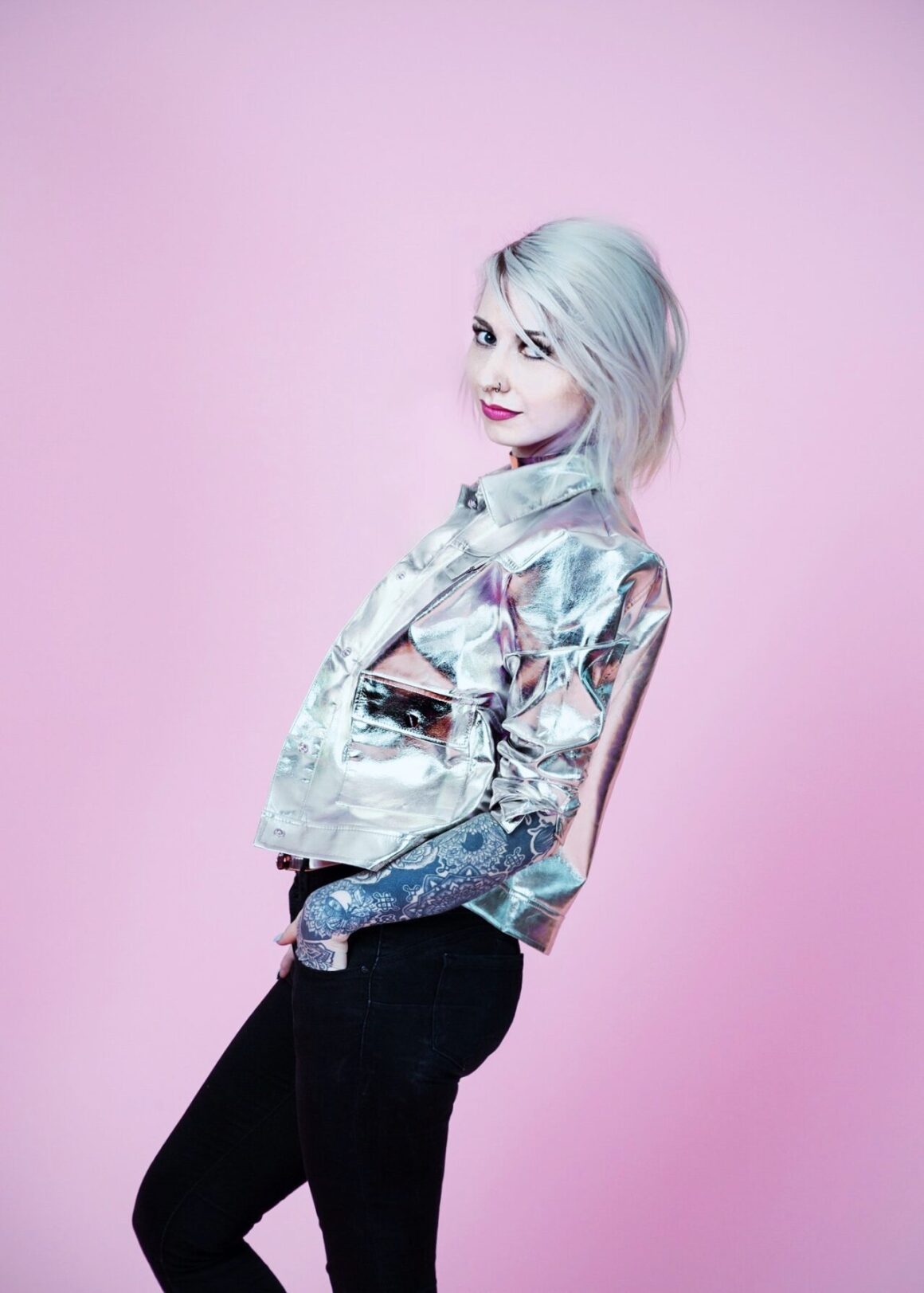 Let's talk about yourself. Can you describe yourself to our readers?
Oh, I guess I am a nice and open minded person. I am also a super critical person when it comes to myself and my work. My passion is definitely the art I try to create everyday. It doesn't matter if its tattooing, designing merchandise, printmaking, acrylics on canvas, drawing on huge walls, interior design.
If I feel the freedom of getting creative I am the happiest girl on this planet.
I used to be part of a punk rock band and I played guitar for a very long time. I just started to make music again for myself during the second Covid lockdown and I really enjoy it. Besides making music I love to consume music in every way. Going to concerts, collecting vinyls, searching for new music, etc.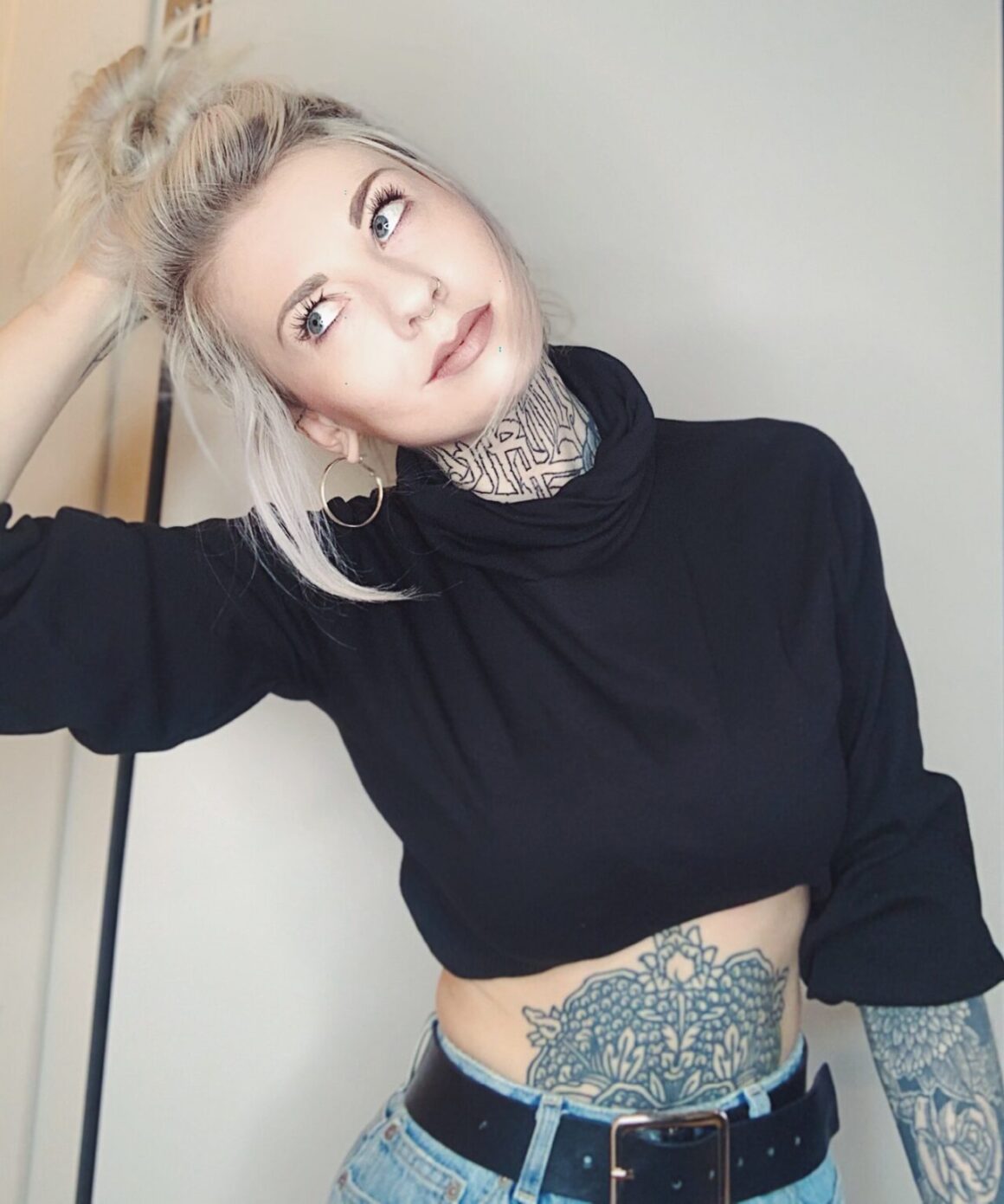 Do you like to play with your image and what reflection of yourself do you like to show?
I try to show a very honest and friendly image of myself. Of course I try to look good on the pictures I upload on the internet.
Recently you have launched your own clothing line, correct? Can you tell us something about it?
Yeah I would love to. I started a little label called SVIT 3 years ago. I create different merchandise, prints, orginal drawings and canvases. This project is all about passion. I don't want to make a lot of money with SVIT I truly just want to create cool new stuff because its pure fun (IG: @svit_arts)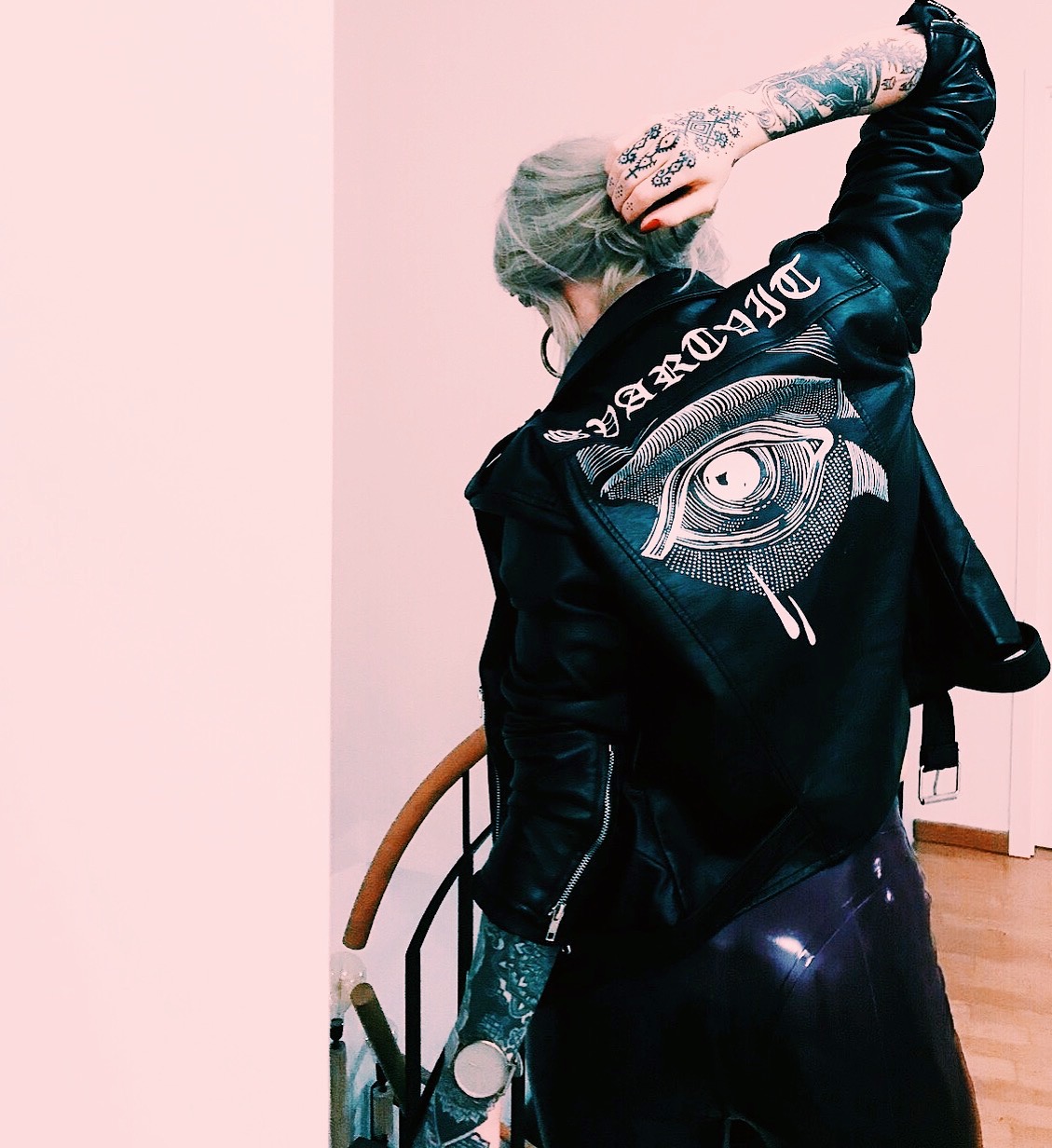 As a tattoo artist, do you have an advice to give to girls who choose to heavily tattoo their bodies?
Try to find a tattoo artist that creates at least 80% of work you really enjoy at the first sight. Having a concrete idea is mostly awesome but it's even better if you have already found an artist you trust completely and who can create something new and individual out of your concrete idea.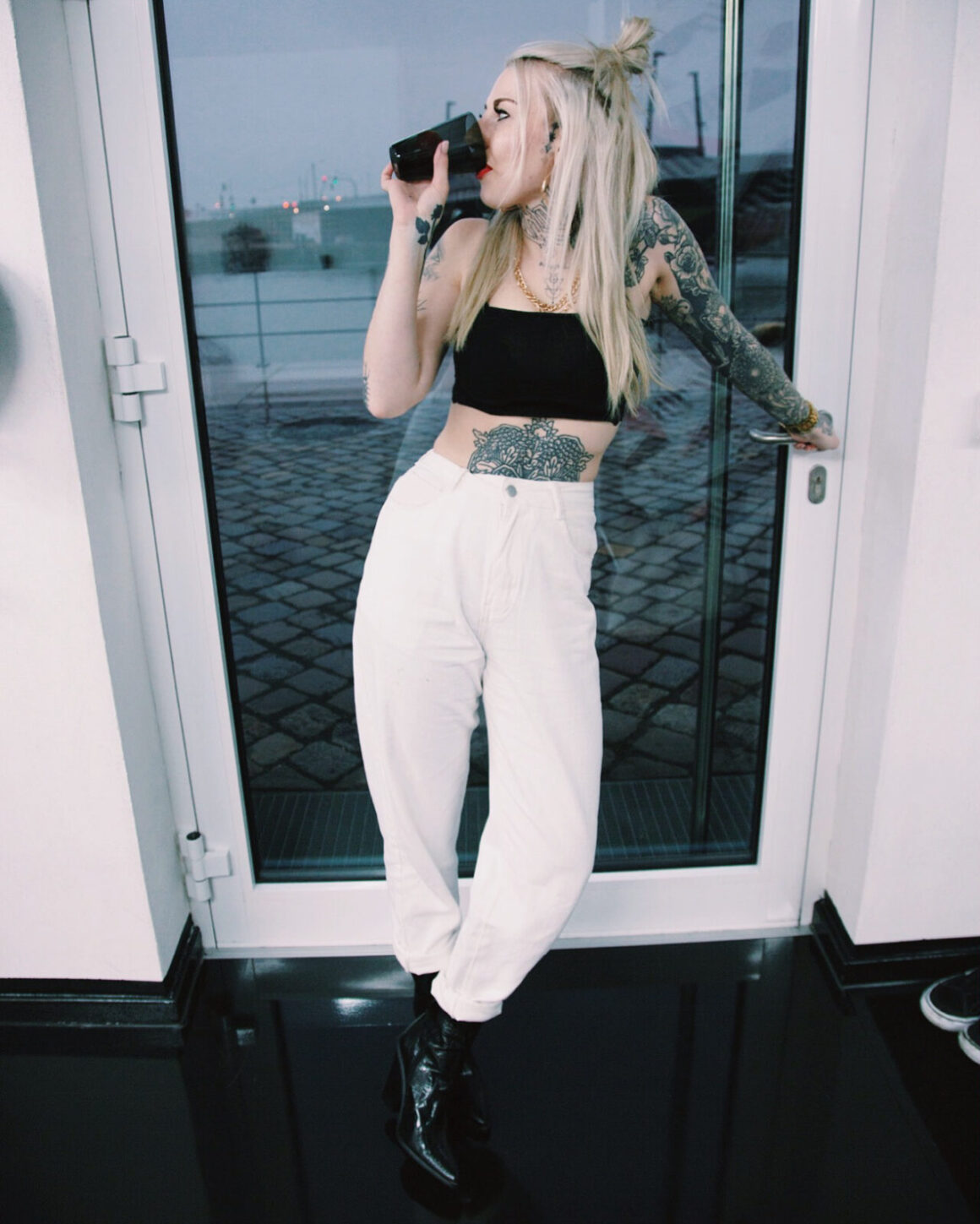 And a motto with which to say goodbye?
"Never be afraid to be kicked in the teeth. Let the blood and the bruises define your legacy." – Lady Gaga (I love her so much – laughs)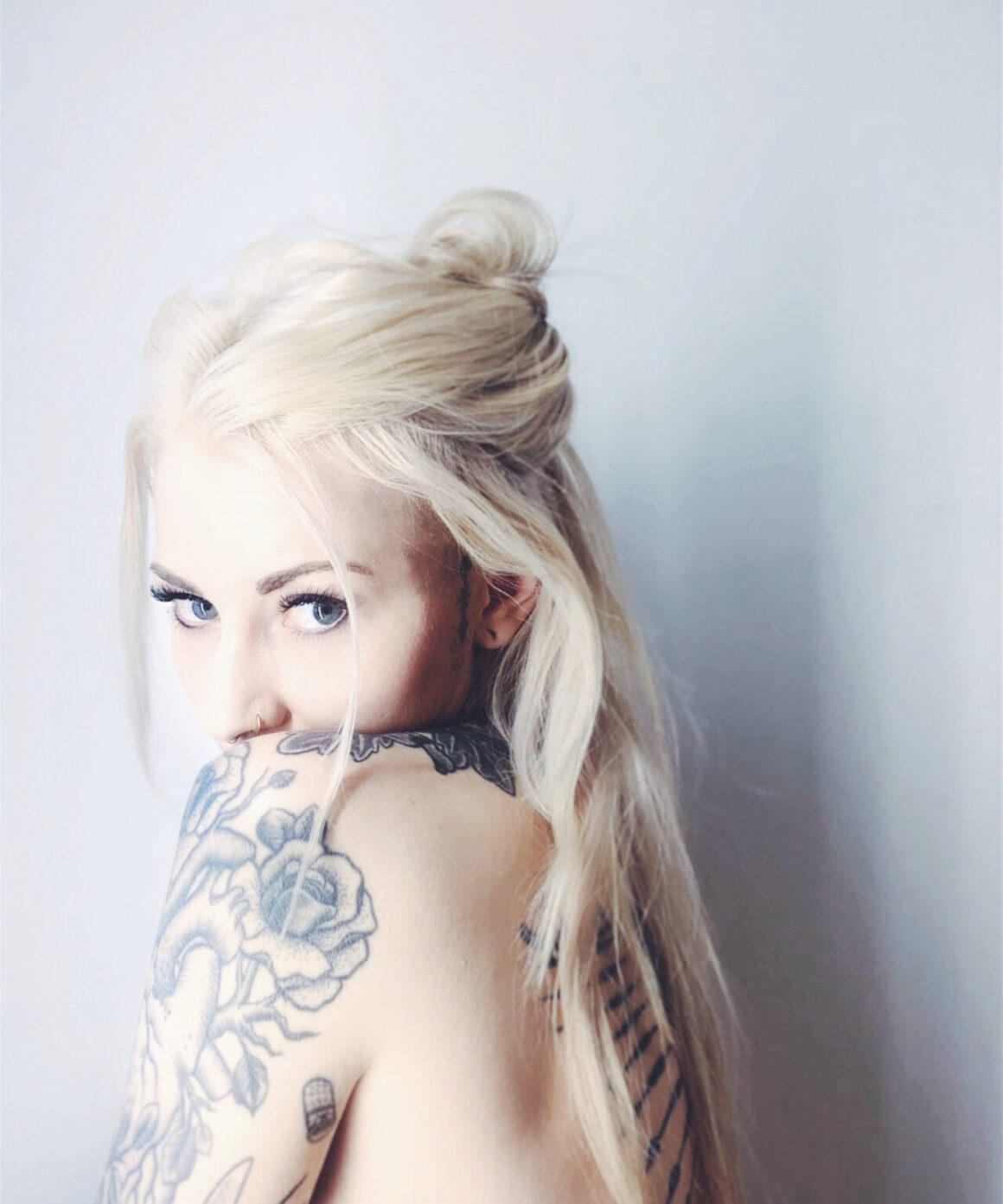 See you soon with Tattoo Life magazine where you can get to know Jessica Svartvit from a professional point of view, and learn the secrets of the beautiful creations on skin she brings to life.