The Galerie Écho in Paris presents an exhibition on a special theme: irezumi, the art of Japanese tattoos. Five photographers – Achim Duchow, Irina Ionesco, Chloe Jafé, Akimitsu Takagi and Hitomi Watanabe – unveil the varying facets of those who ink and those who receive tattoos.
In the West, Japanese tattoos fascinate and are considered a true art form, while in Japan they are often considered taboo and are linked to the yakuza, or Japanese mafia.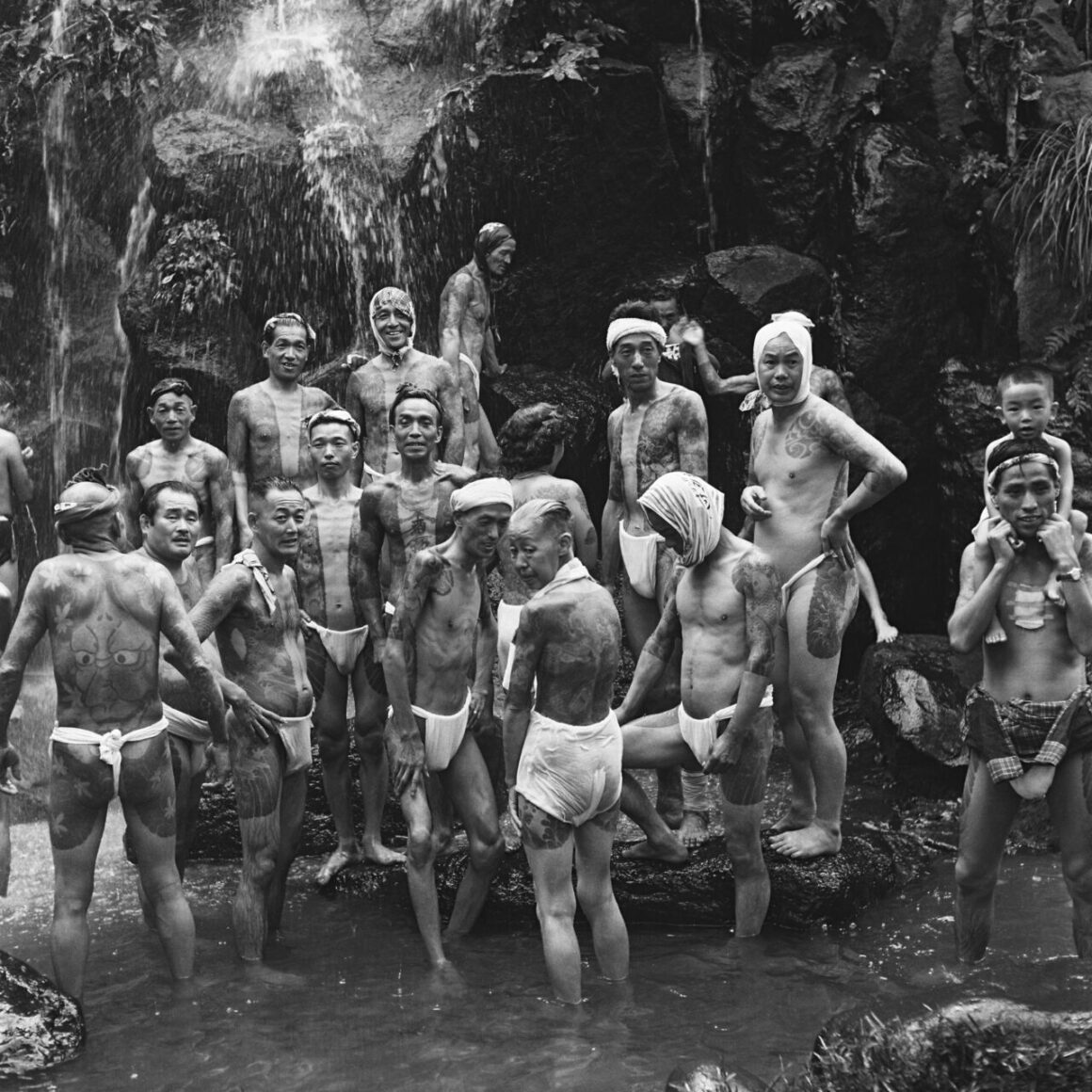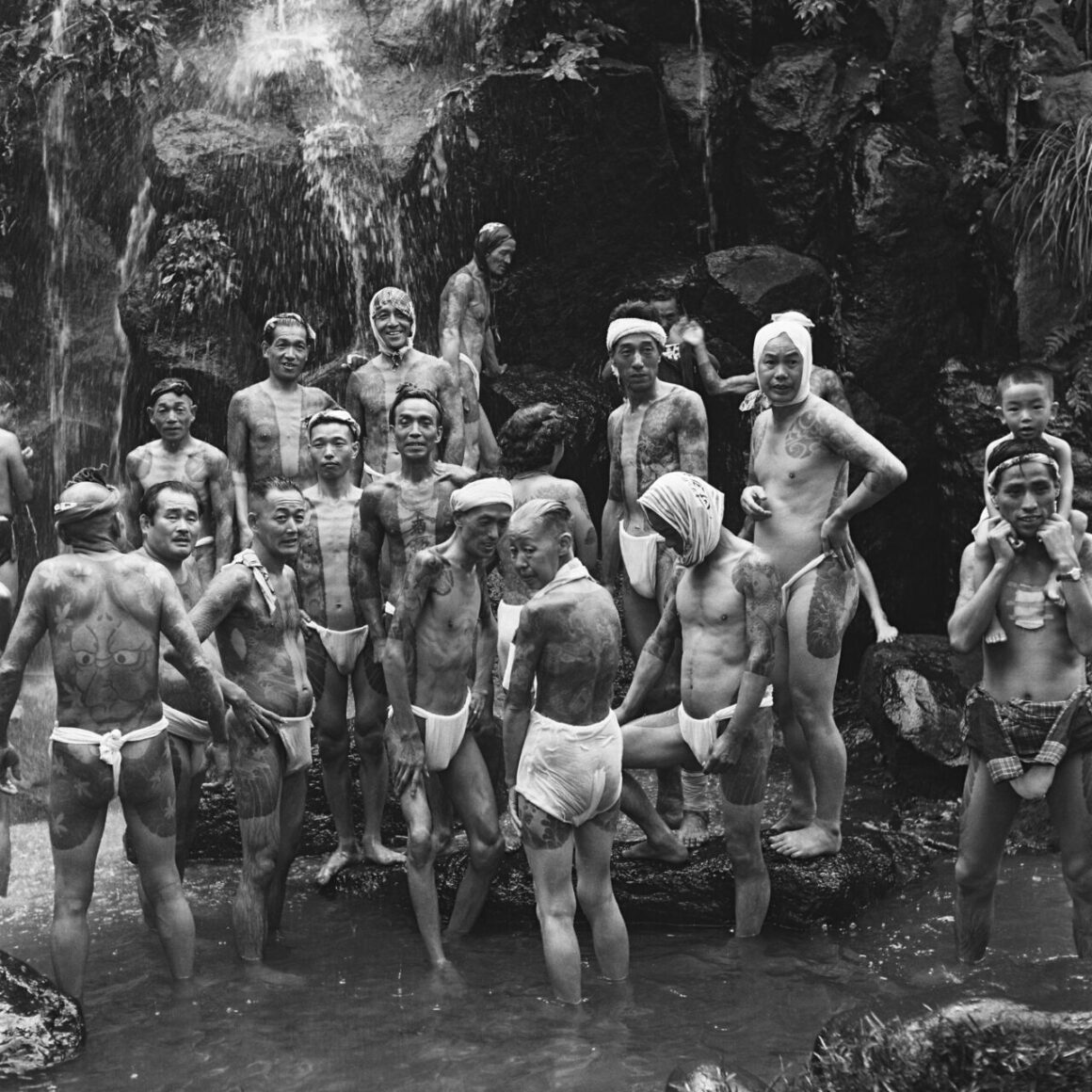 For this exhibition the Galerie Écho have brought together five artists from different backgrounds to help understand Japanese tattoo art. Men and women belonging to different generations, Japanese and Western, tattooed or not, bring their own distinctive visions of irezumi. Whether via symbolism, family links, criminality or even entertainment, Japanese tattoo art is revealed from all angles, from prejudice to reality, as an element of living culture.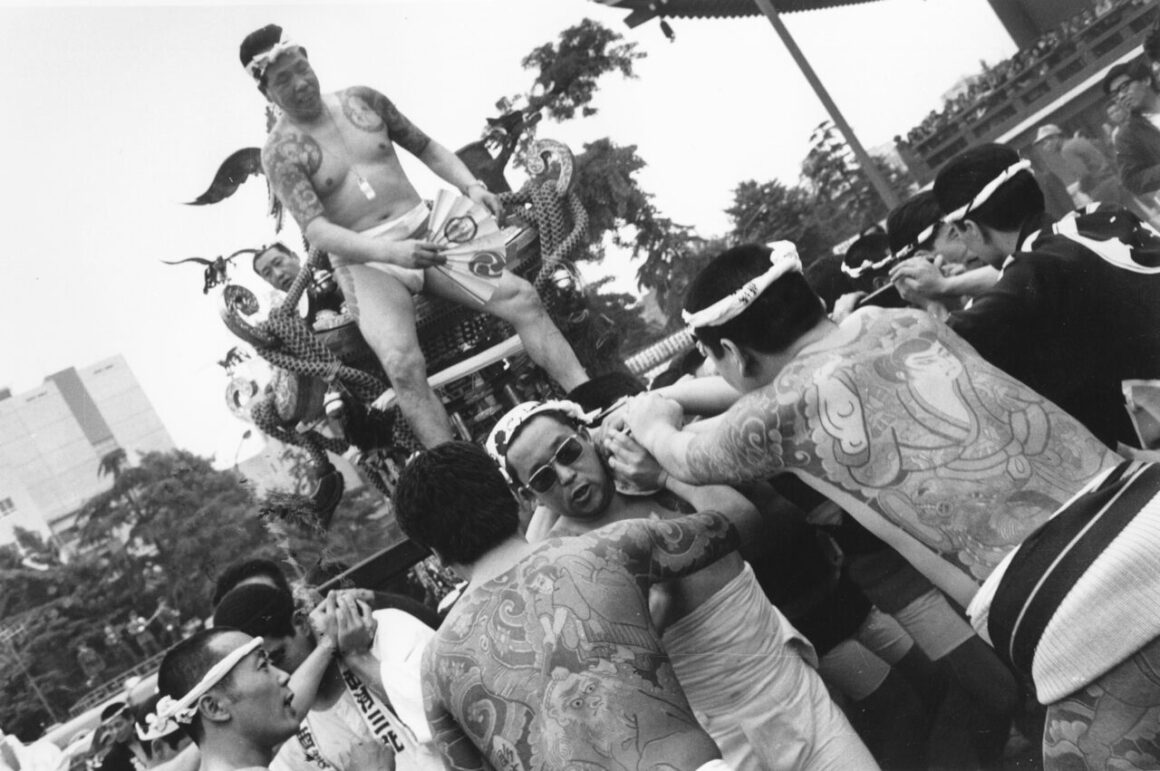 These photographs, some of which have never been seen before, open the way to dialogue as they recount Japan's complex connection with tattoo tradition. Between art and criminality, between shame and pride, between legality and illegality, we discover living canvases which speak of a thriving subculture, evolving both on the margins and at the heart of Japanese society.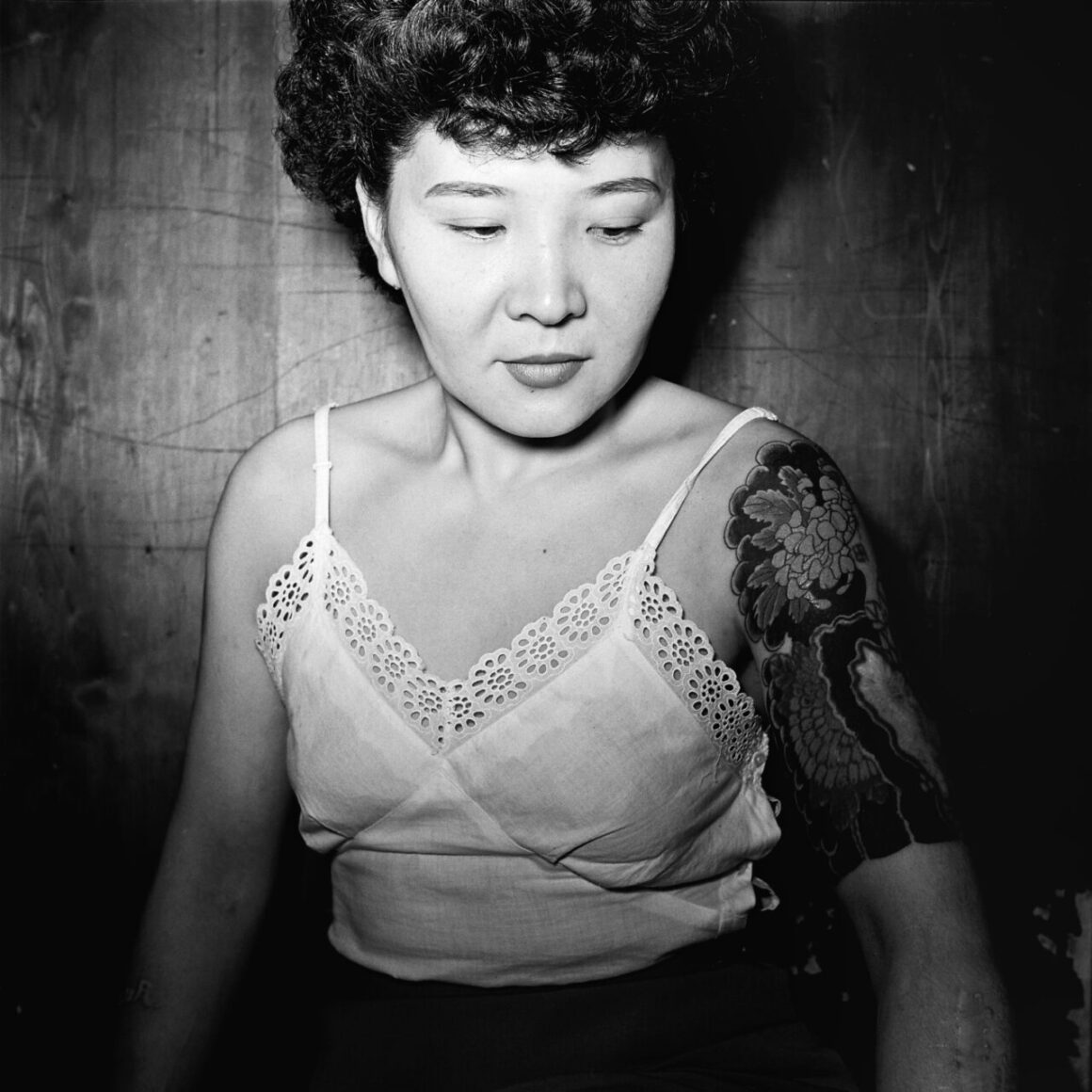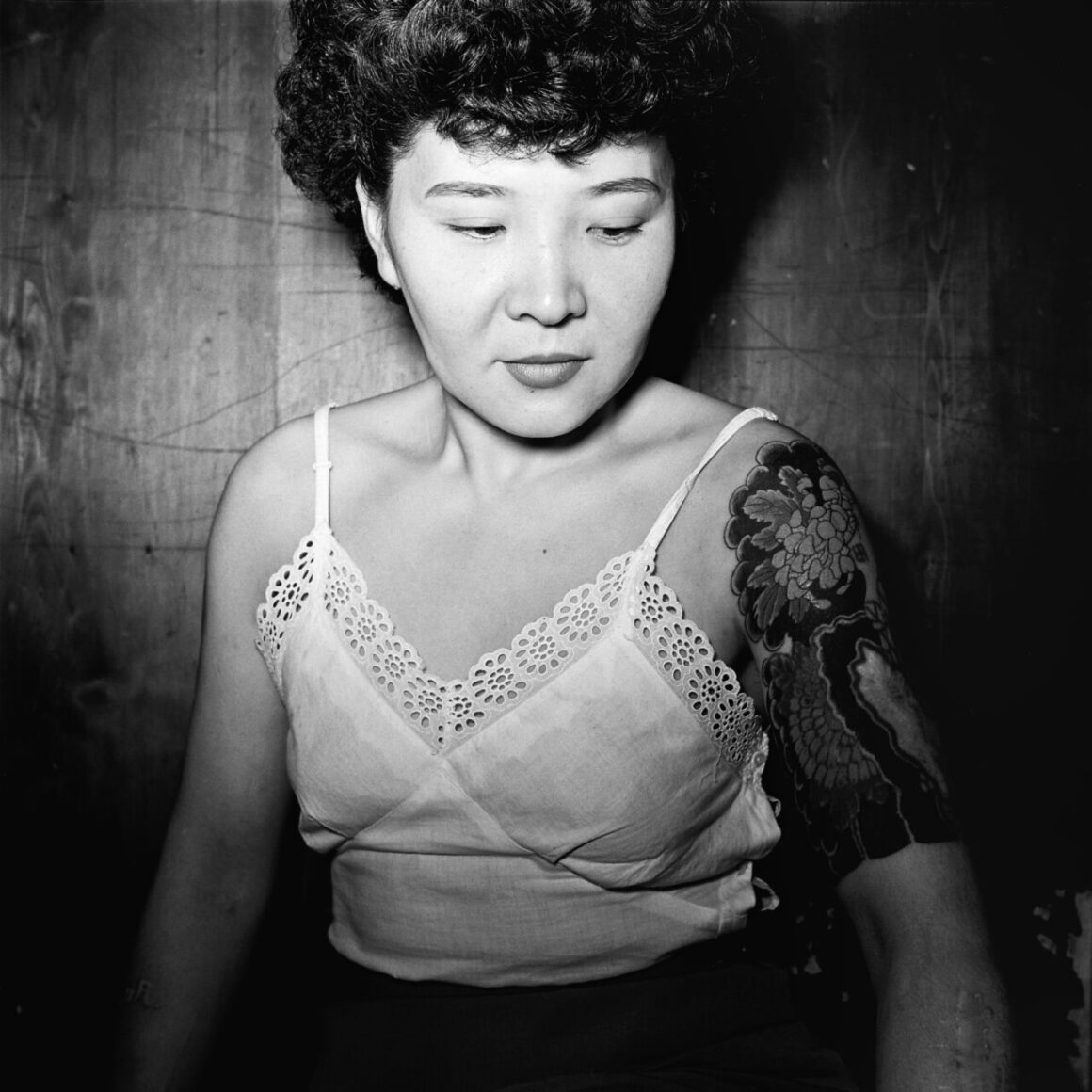 In the era of globalization, the much more positive view of tattooing in the West and the fascination of the rest of the world for irezumi are slowly but surely changing things. Voices are raised to urge Japan to recognize this entirely hand-drawn tattoo tradition (part of the country's long and varied craft tradition) as a true art form. A generation of Japanese tattoo artists has in recent years begun to speak out against restrictions the government has imposed on tattoo artists. But while their movement seems to be gaining ground, much remains to be done before laws and ideas deeply anchored in Japanese culture can be overcome.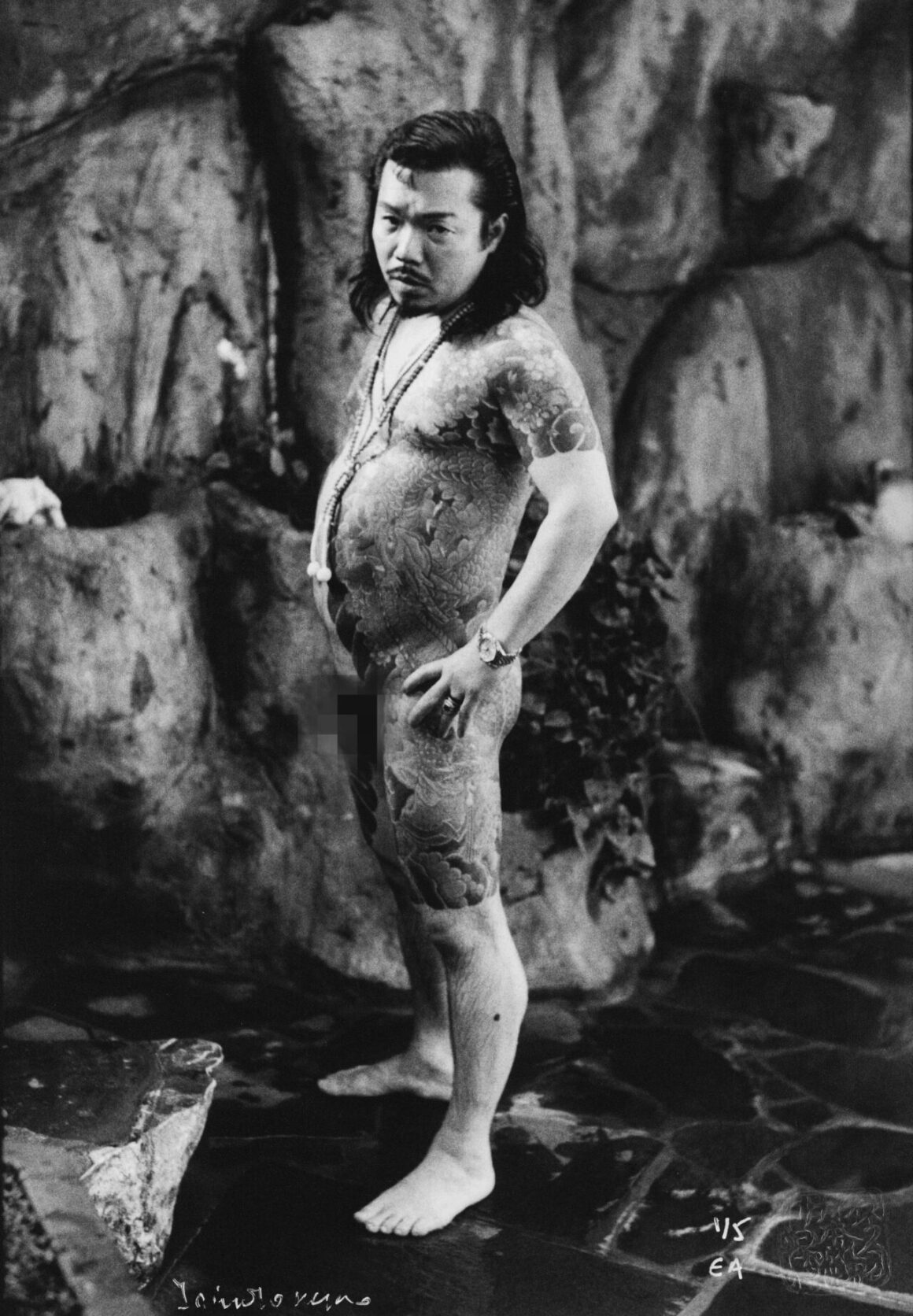 Focus on: Akimitsu Takagi

Pascal Bagot is a French journalist who has been working on Japanese tattooing since 2006. During his researches in Tokyo he has come across forgotten photos taken by a Japanese detective novel writer: Akimitsu Takagi. Takagi had a huge passion for tattooing and photography. He started shooting in the Tokyo tattoo milieu in the 1950's. A selection of his amazing photos are exhibited at the Galerie Écho in Paris, until March 20th.
Hi Pascal! How would you introduce yourself and your work to our readers?
Hi, my name is Pascal Bagot, I'm a journalist, and I've been working on tattoo culture in Japan since 2006. I fell in love with this culture when I discovered the work of the tattoo artist Horitoshi I. I was so impressed I decided to have him tattoo my back in Tokyo. A process during which I have developed an expertise in the field. In 2014, he worked as scientific advisor for the exhibition "Tattoo" at the Musée du Quai Branly in Paris.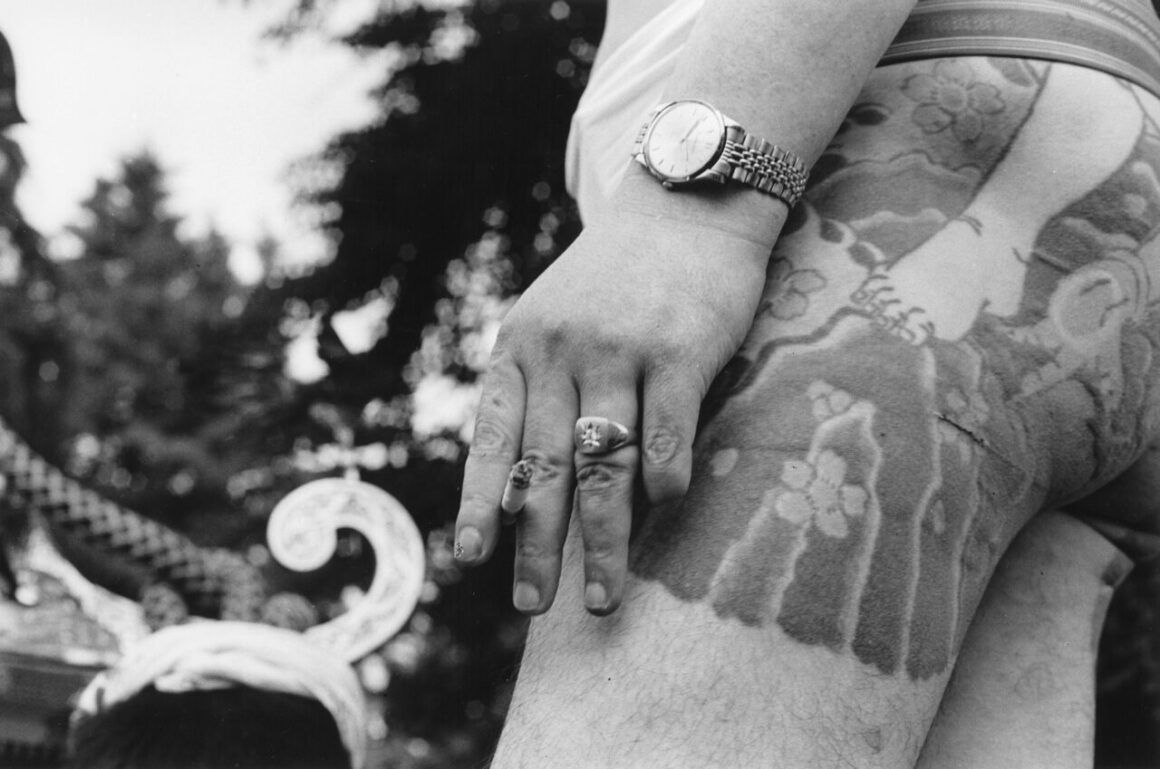 Who was Akimitsu Takagi?
Akimitsu Takagi is one of the greatest Japanese crime novelists of the 20th century. Born in 1920 in the North of Japan, when he passes away in 1995, he leaves behind a collection of about 250 stories… He wrote detective novels of course, but also history books, stories for children, etc. Writing happened quite unexpectedly in his life. Born in a family of doctors, trained as a scientist (he graduated as an engineer from Kyoto University) Takagi was full of doubts at the end of World War II.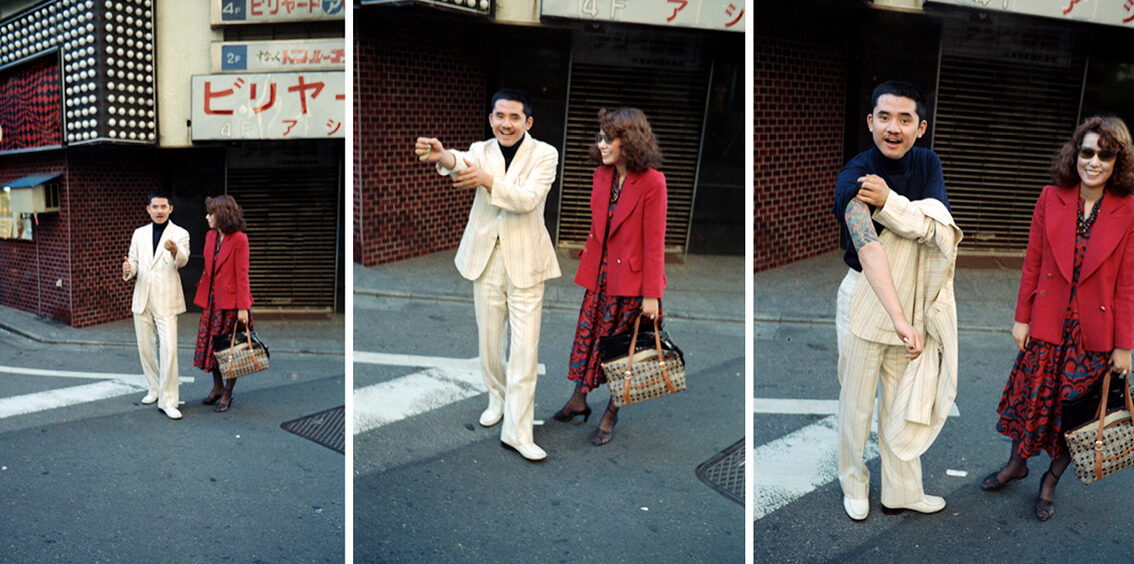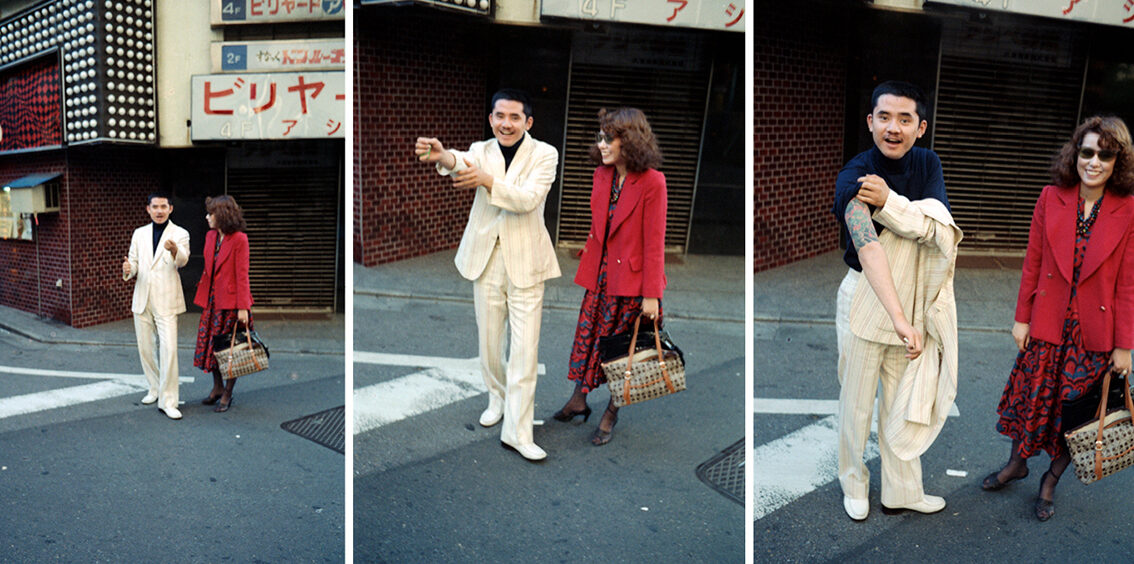 With no job and no perspectives, what can this man of science do? He visits a clairvoyant who encourages him to write. His first book, published in 1948, is an instant success and starts his writing career. The intrigue of this book is about the Tokyo tattoo milieu of the 1950's. It is translated into English as "The Tattoo Murder Case" (recently published also in Italy as "Il mistero della donna tatuata" by Einaudi Editore).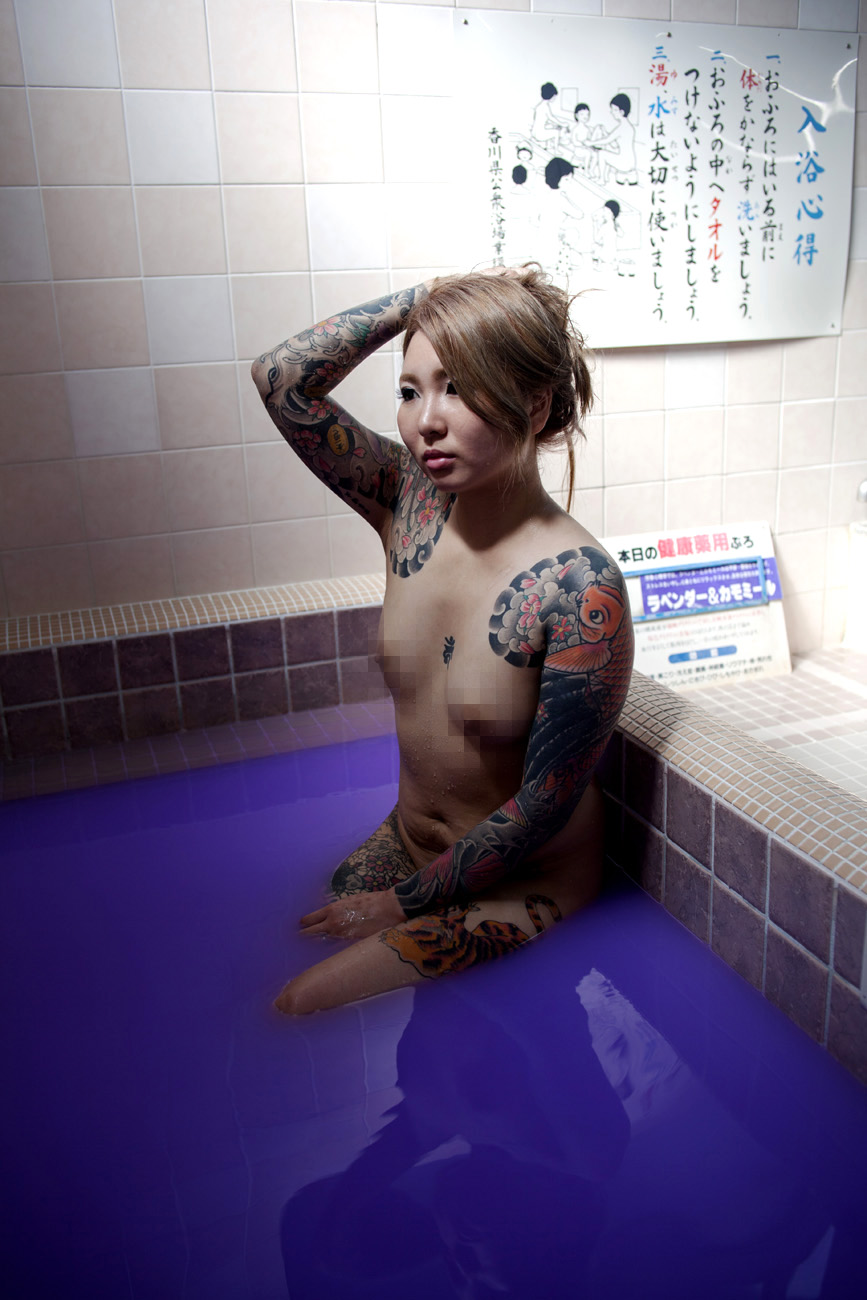 What was the relationship between Takagi and Japanese tattooing?
It was a true passion, going back to his childhood when, at a public bath, young Takagi sees for the first time a tattooed woman. This vision would stay with him forever and shape his view. From that moment and for the rest of the life of Takagi, Tattoo is Art. When his first book came out in 1948 Takagi meets with the greatest tattoo artists of the time in Tokyo.
He had already met some of them during the writing of the book, he was looking for information in order to give authenticity to his intrigue.
As a former engineer he liked new technologies and photography too. He starts photographing both tattooers and tattooed, lifting the veil on this clandestine art form (banned until 1948). This is how Takagi becomes one of the most important witnesses of Japanese tattoo history of the 20th century.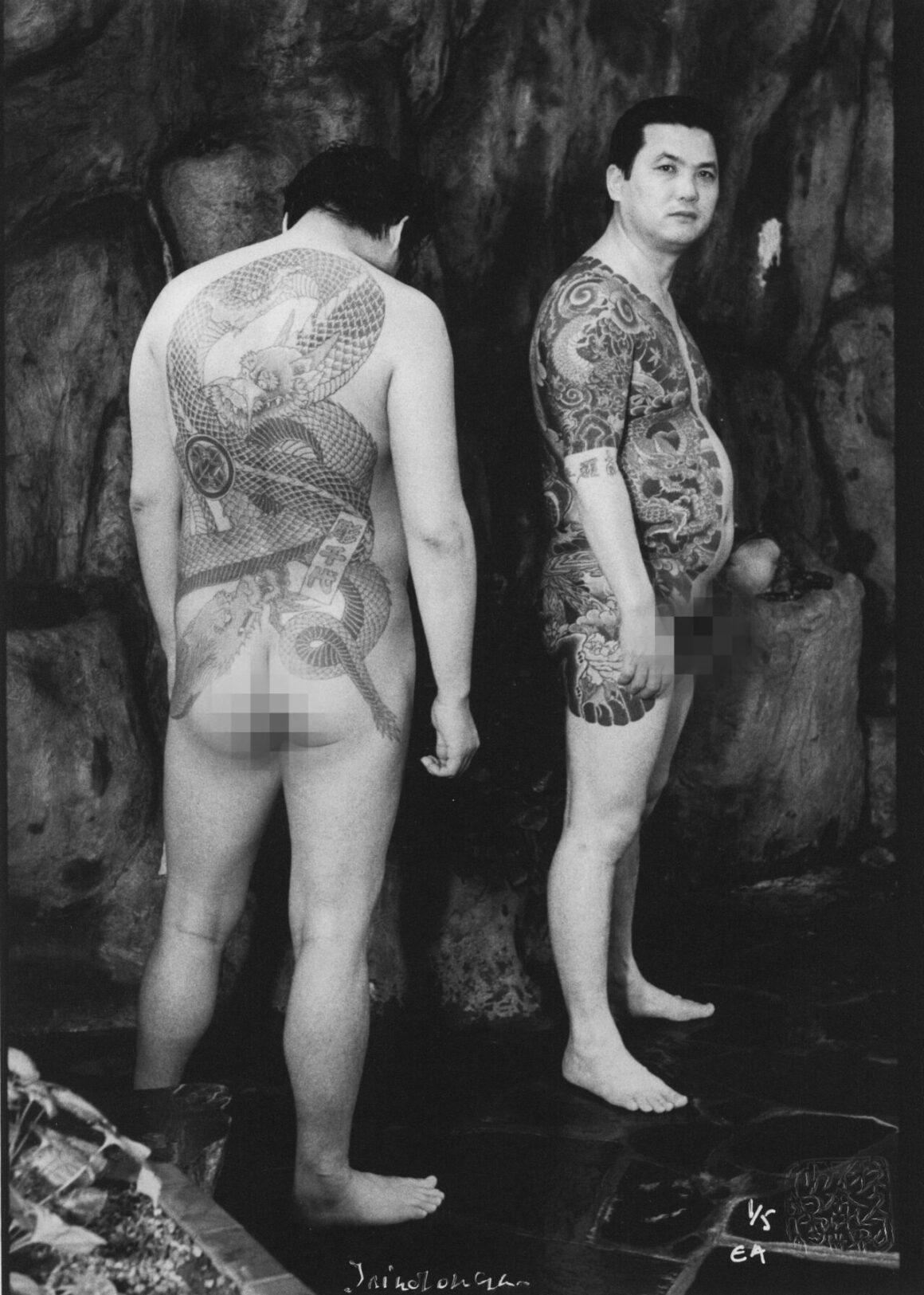 How did you come across Takagi's photographs?
I met with Takagi's daughter, Akiko, in 2017, on the occasion of the first French translation of her father's first book (published as "Irezumi" in France). Our meeting took place in her home in Tokyo. In her late father's study, she confirmed the passion Akimitsu Takagi had for tattoos. She pointed to a pile of photo albums and I discovered, astonished, the existence of these photos. For 3 years, I worked on those images that had been laying on the shelves. It is an inestimable piece of tattoo history that we have access to now.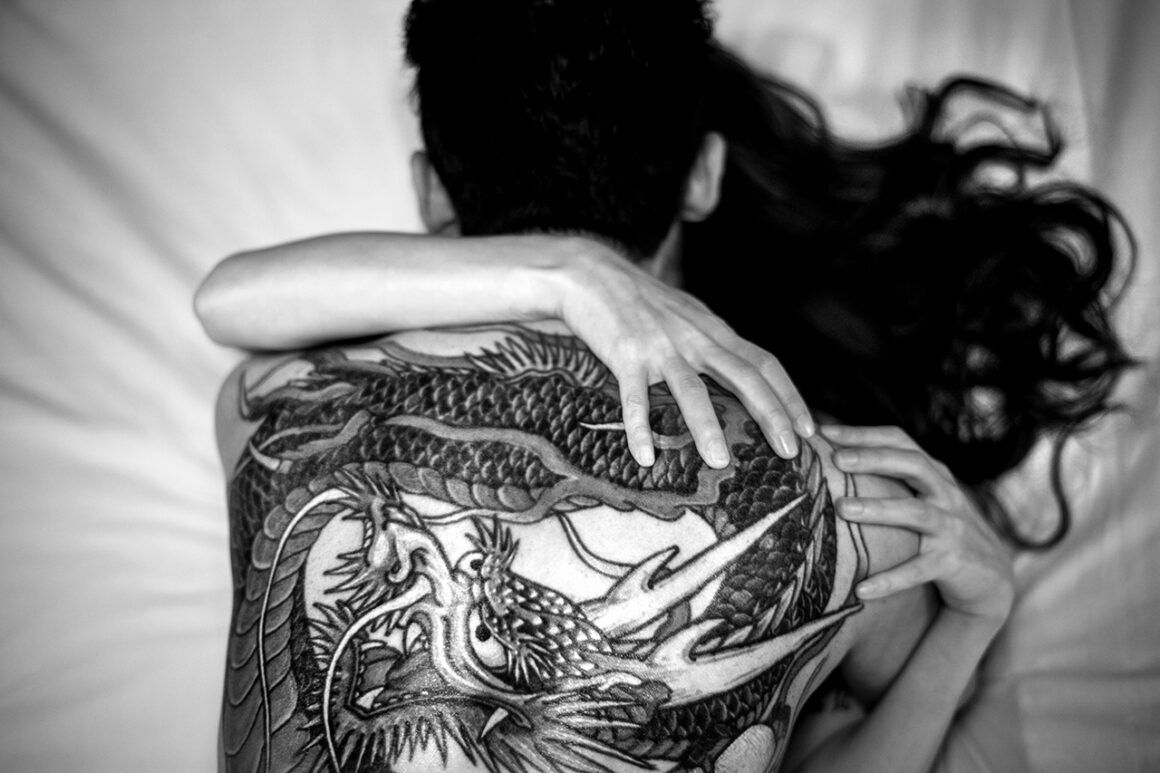 Irezumi, The Art of Japanese Tattoo
Until March 20
Echo Gallery,
Paris