We meet Poppy, the French girl based in Sydney, the city where she moved almost for fun and that she discovered to love.
Like the tattoos she has on her skin, souvenirs of her life but also a wonderful way of expressing herself, starting with the tattoo of the headless woman in which she reflects herself so much…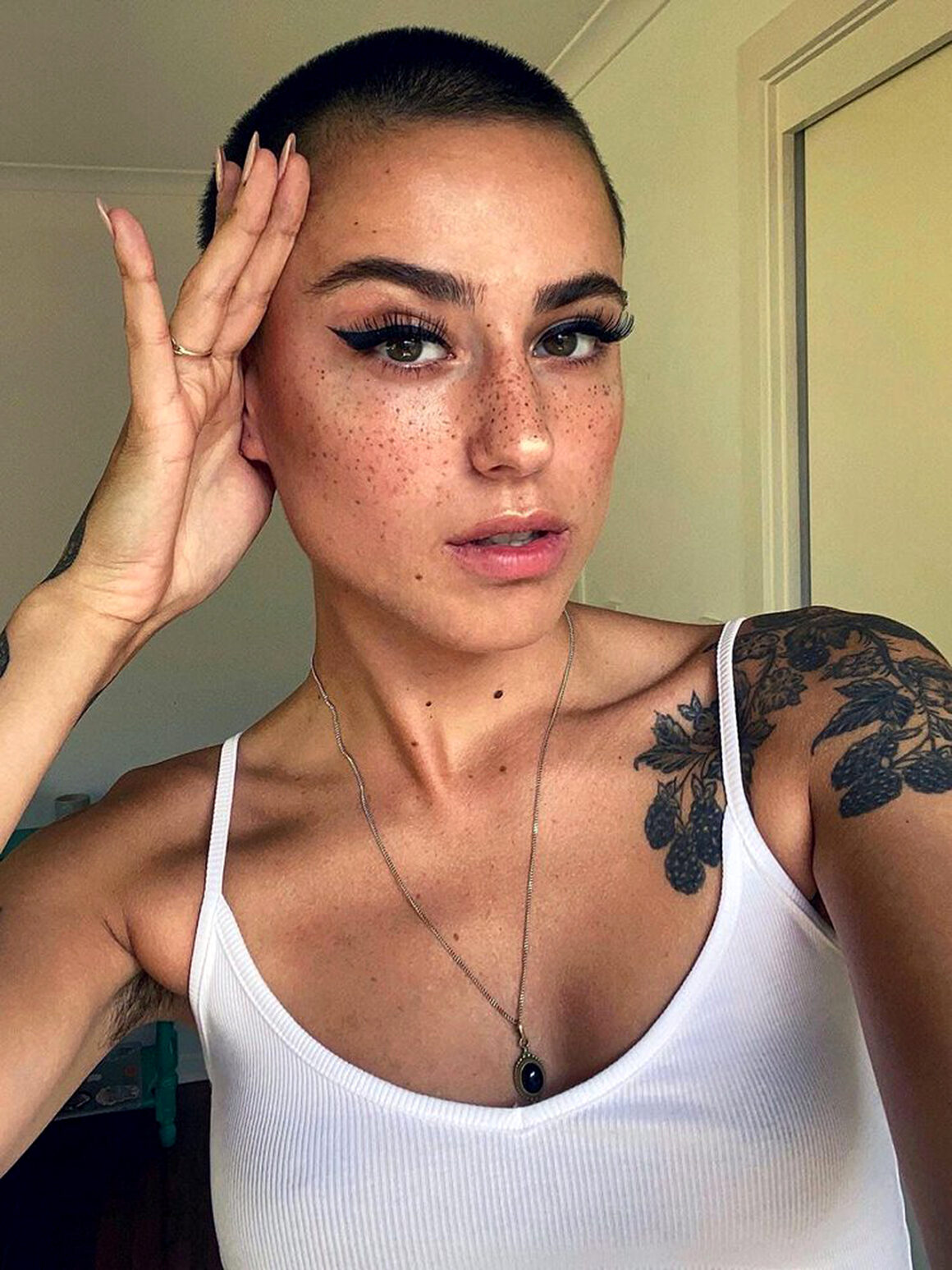 Hello Poppy, what's your real name? Poppy is for…?
Hi, my birth name is Pauline but I always go by Poppy. My mum and siblings always called me Poppy and I just love this name and feel like it suits me better. Not many people know Poppy isn't my actual name.
Where are you from and where do you live at the moment? If I understand well you live in Australia now! When did you move over there and why?
I was born and grew up in France, right on the border from Belgium and Luxembourg. I moved to Australia with my brother in 2017, I was 21. I came here to learn English and travel, I was initially planning on staying for 6 months but Sydney turned out to feel like home to me and I was lucky enough to get a Permanent Residency and be able to stay.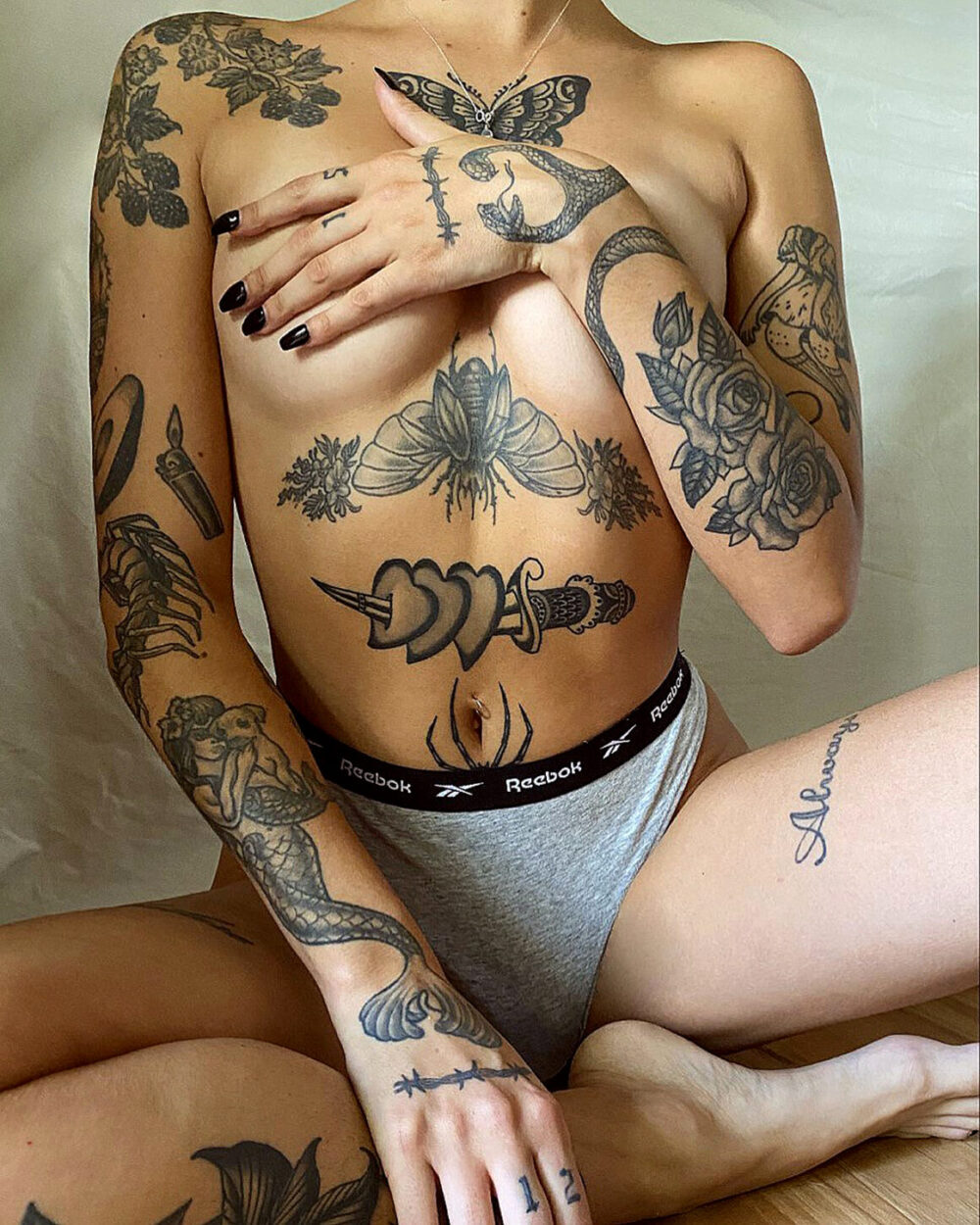 How old are you and what do you do for a living?
I'm 26 and I manage a record store that's also a whisky & beer bar.
You have a big collection of tattoos all in the same style. Would you like to describe the style you like and how you started to be a collector of tattoos?
I've been wanting to get tattooed since I was quite young, maybe 14. My dad was keen to let me get some but my mum wanted me to wait till I turned 18 so I waited. I got a few done from when I was 18 to 21 but my collection mostly expanded since I've been in Australia.
I guess I have a few different styles but I think they sort of blend well together.
Most of them are traditional but I also have a few neo traditional ones and a couple that are more like gravure style. I also have a couple of stick and poke tattoos.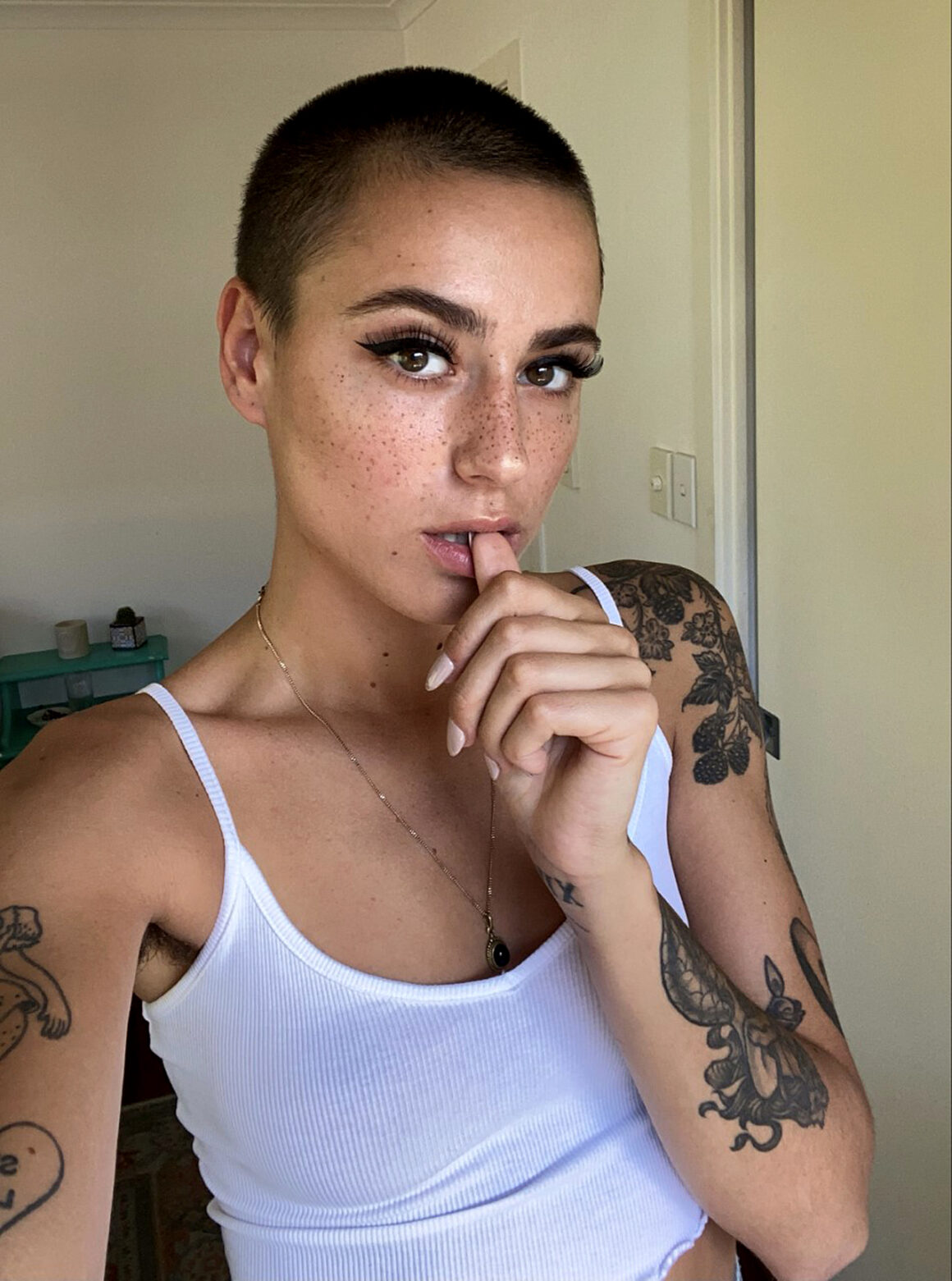 Why the headless doll? What does this tattoo on your arm mean?
In French we have this saying when someone always forgets everything and daydreams a lot, we say they are "tête en l'air" which basically means "headless". Growing up that's what my parents and my teachers at school always said about me, so when I saw this tattoo flash, it just made me think of that and I was "I have to get it!".
How many tattoos do you have on your skin by now?
Around 35!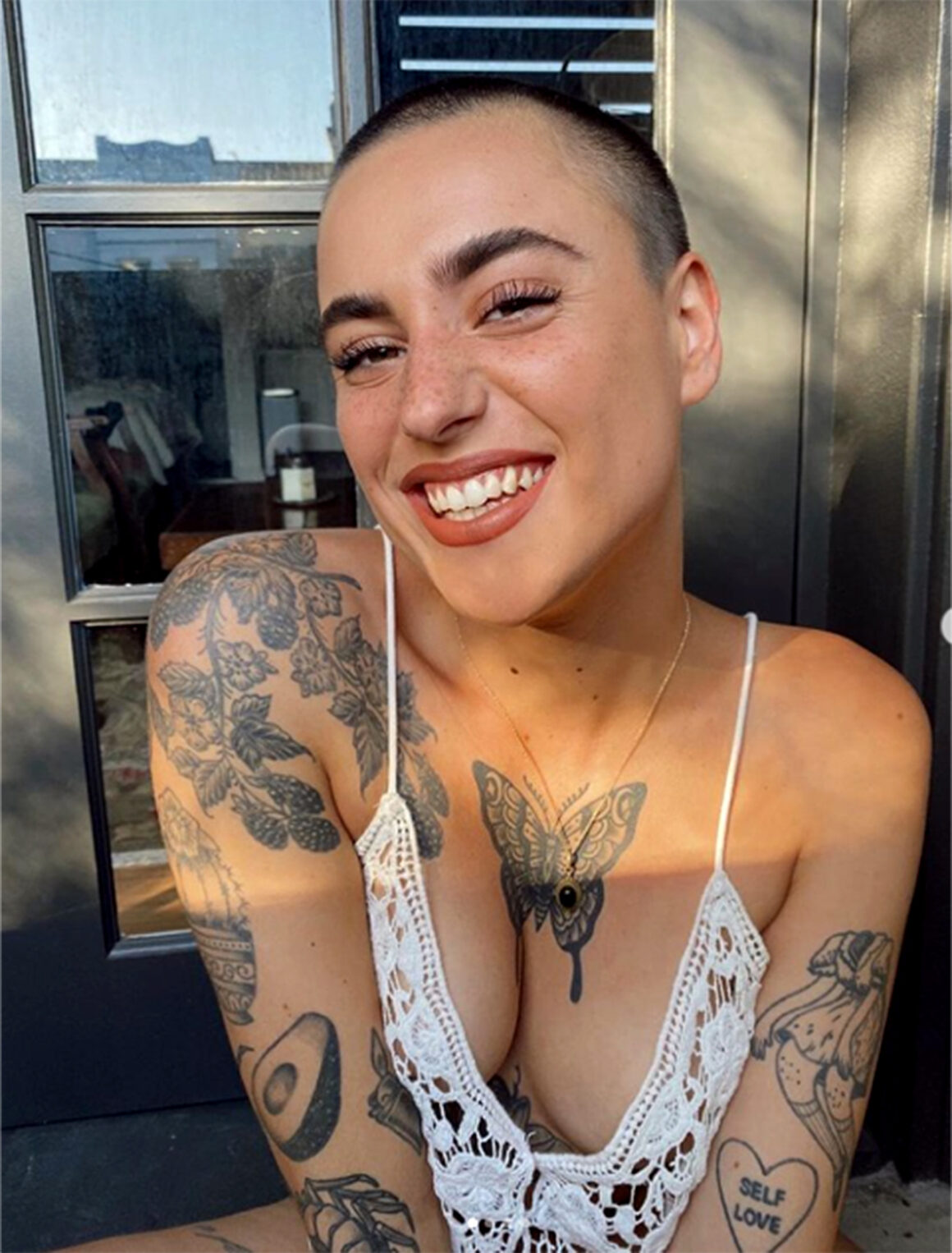 Why the hands, so visible, instead of other parts of the body? Do you have a backpiece?
I just love hands tattoos, it's like wearing jewellery. I'm definitely planning on getting more!
I do have a backpiece, it's a wolf and a deer carrying a human they just hunted. Being vegan I thought it was a fun reverse situation.
How do you consider the tattoo art? Is it an aesthetic expression or what else for you?
I used to be very introverted so getting tattooed was a great way for me to express myself, and I love the idea of having art on my skin forever.
Plus my tattoos are like souvenirs, a few of them are just ornamental but most of them have their own little story.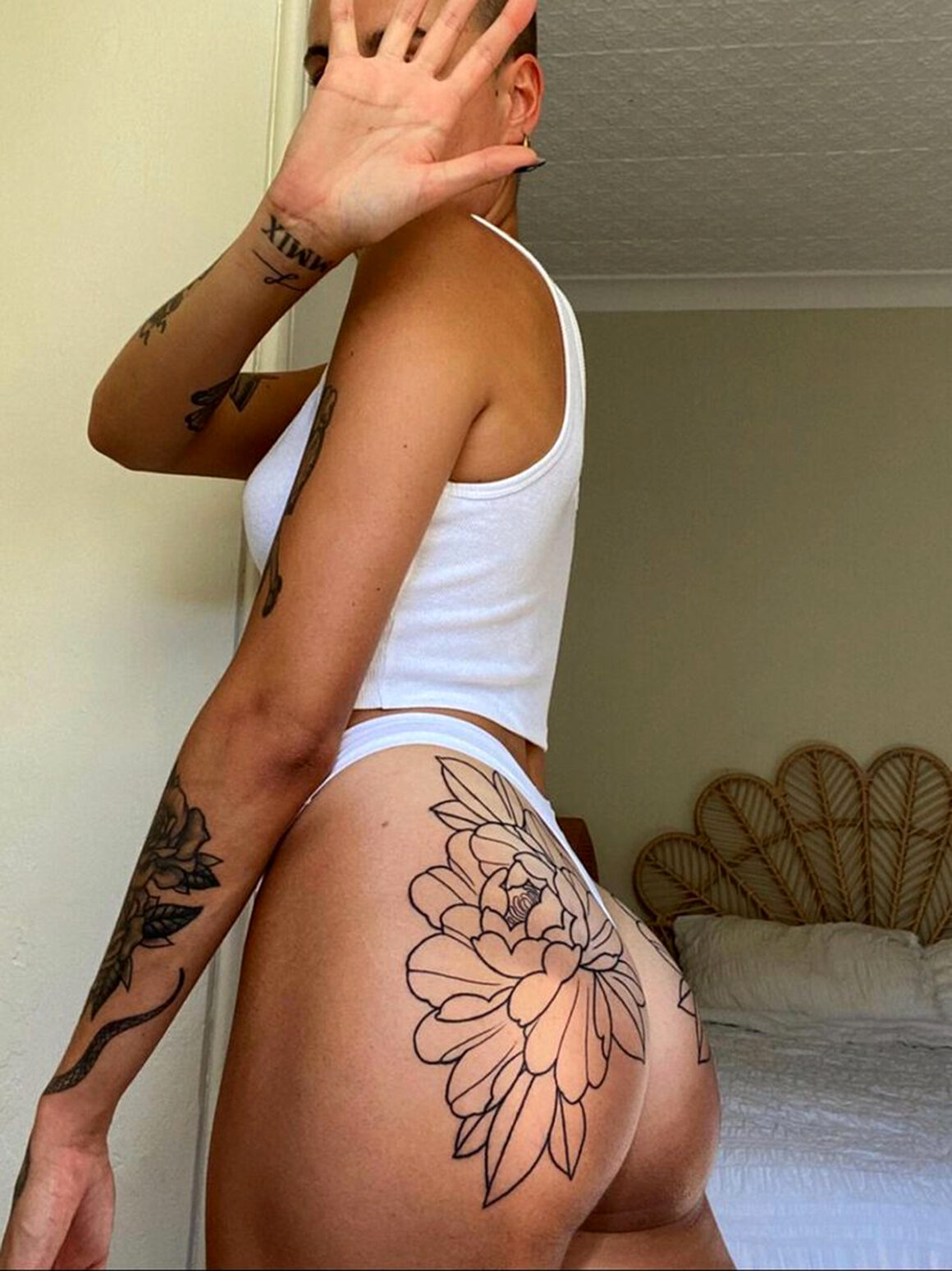 Who are the artists of your tattoos?
I got tattooed a few times at this place in Luxembourg when I was younger, I cannot remember the name of the tattoo studio/artist. Then in Australia; Brendon (@brusselltattoo) from Wicked Ink in Penrith did quite a few of my tattoos. I also got tattooed a couple of times by Camilla (@camilla_croft) at Rocks of Ages in Lennox Head, and by Justin (@juzzytattoo) at Thirteen Feet Tattoo in Newtown. More recently I've been getting quite a few tattoos from my friend Mitch (@mitch.oscar) who works at Little Tokyo in Sydney. Also got a few home job tattoos.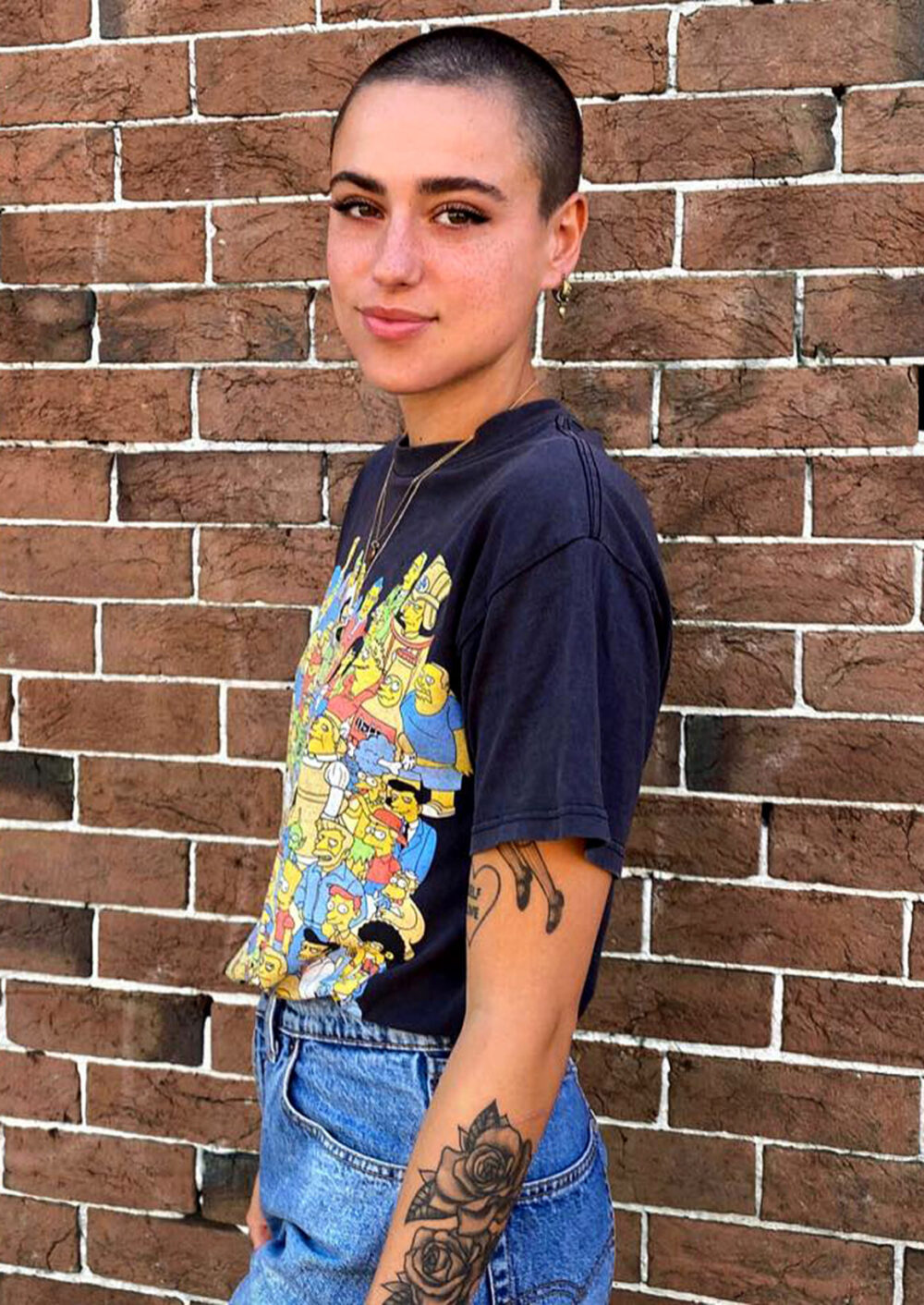 Do you train yourself in the gym or what else?
I actually never go to the gym, I really wish I was this kind of person cos I'd like to be more fit but working out makes me so frustrated! I guess I'm lucky to have a high metabolism.
Last question: three adjectives to describe yourself?
Sensitive, independent and honest.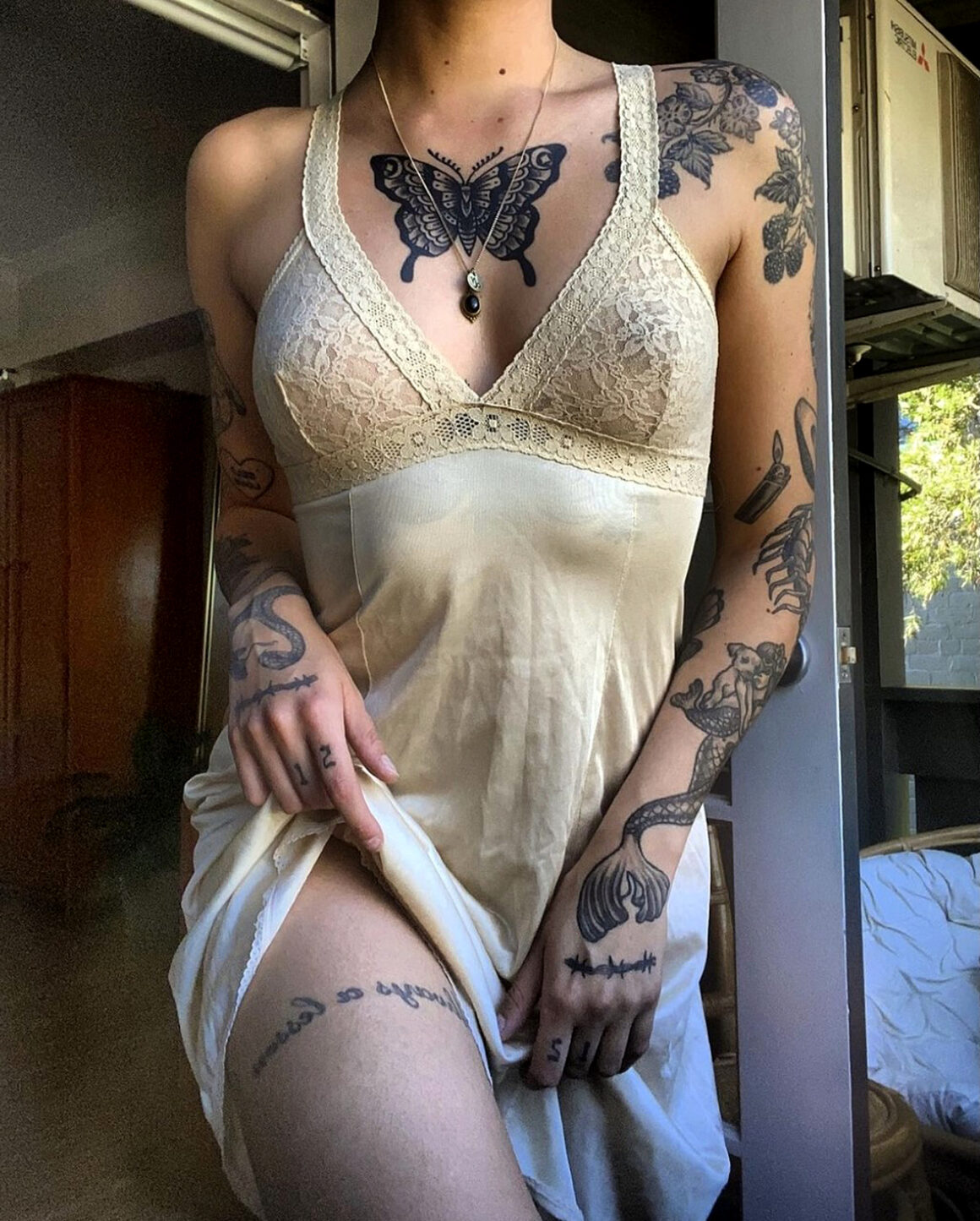 And your motto is…?
At the end of the day, you can either focus on what's tearing you apart or what's holding you together.