She loves to be versatile and adapt to different styles from the classics to the most alternative! An Italian beauty oozing Latin charm, Arianna Piras is a true tattoo collector whose passion began at an early age with a classic Tribal on her lower back and then over the years led her to get a Japanese sleeve which has recently extended over one hand. And the other sleeve is on its way, as she tells us in this interview.
Hi Arianna and welcome to Tattoolife.com. So, would you like to tell us who Arianna is, what sort of a girl she is, and what she is really into?
I'm Arianna, I'm almost 35 years old, and I'm a simple, sunny kind of girl who likes to be around people and loves to meet new people all the time! I really love to travel and learn new things every day! I am always getting involved in new things so I feel like I am constantly growing!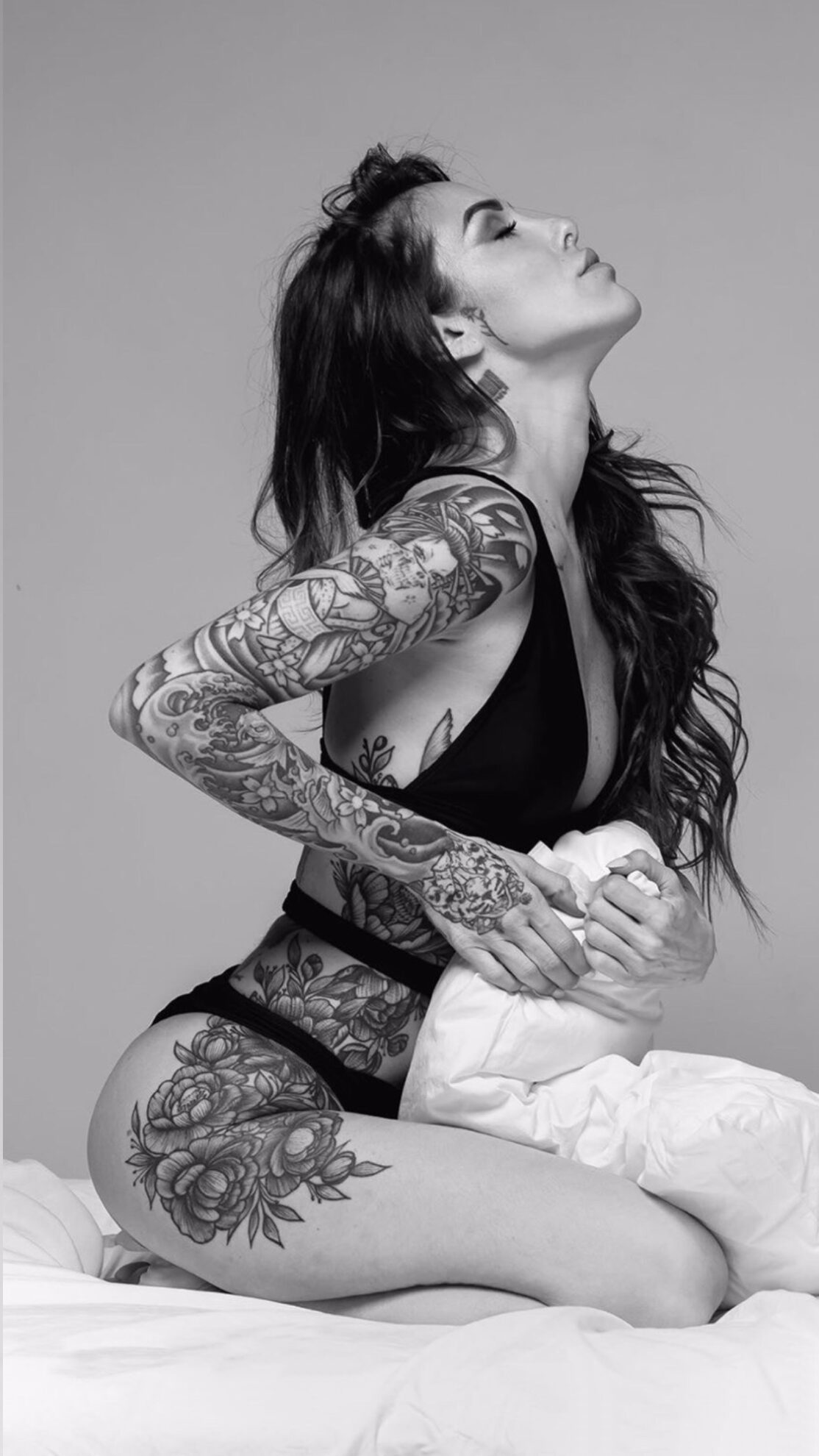 When did your great love of tattoo begin?
My love of tattoo began when I was still a little girl. It was love at first sight! I remember how I would get my mum to buy me those tattoo transfers you put on with water and I would just fill up my arms! Later I came across henna and got countless temporary tattoos! Finally once I turned 16, my mother, who at this stage had been driven out of her mind by my constant nagging, gave in and took me to get my first tattoo! It was the early years of the new millennium and so of course I went for a Tribal on my lower back!! (Which naturally over the years I've covered up!)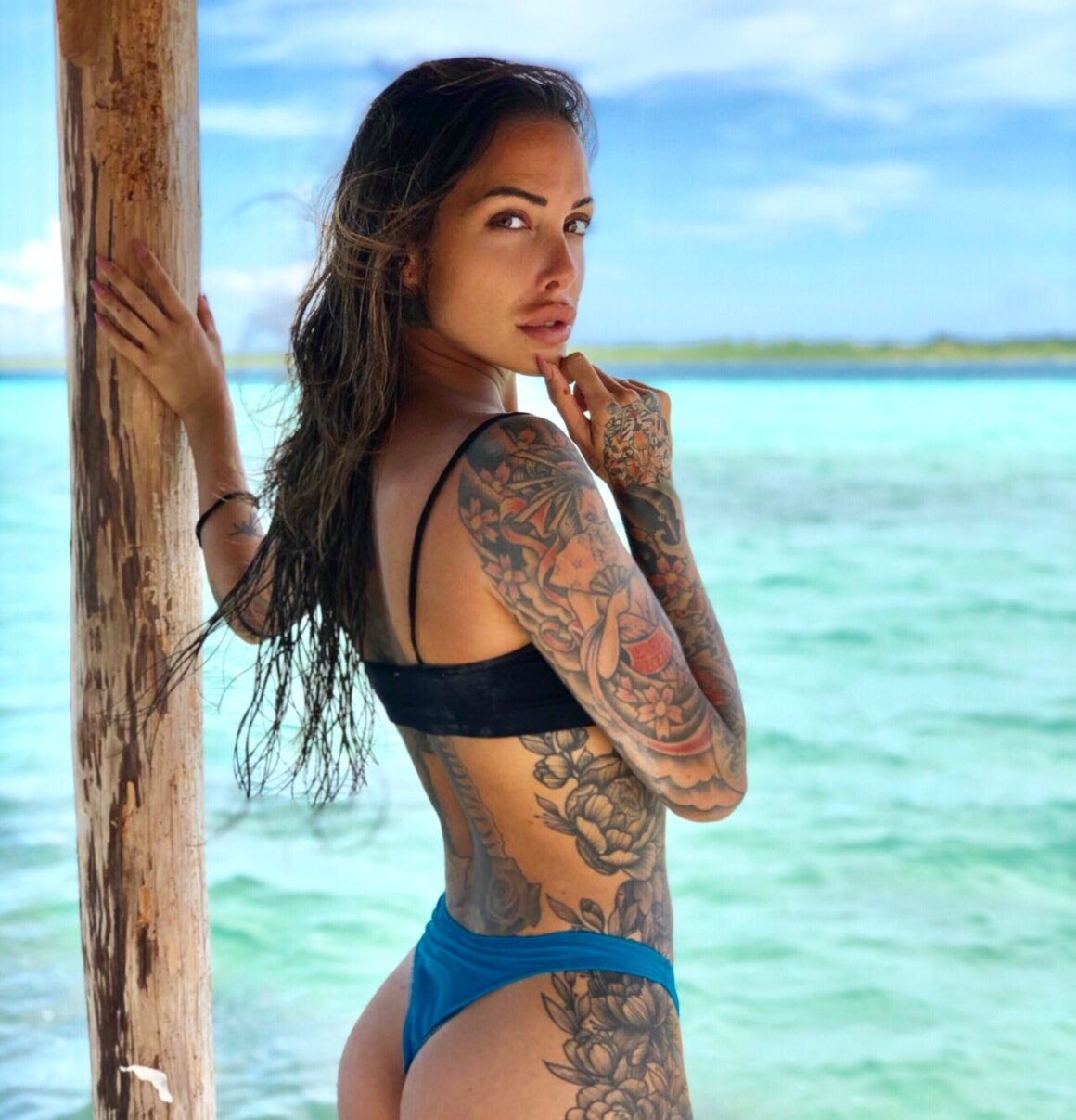 How do you choose your tattoos and artists? Would you like to tell us about any of them?
I choose my tattoos based on what I am going through at a particular time and how I'm feeling about it. In happy times and tough times too.
All of my tattoos have very important meanings for me and some of them are dedicated to people in my life!
I've mainly got myself tattooed in Sardinia by really incredible artists, first and foremost Paolo Murtas, to whom I have entrusted large areas of my body. But I've also had work done by Fema, Andrea Pinna and Mateus Petrillo! Truly amazing artists in my opinion!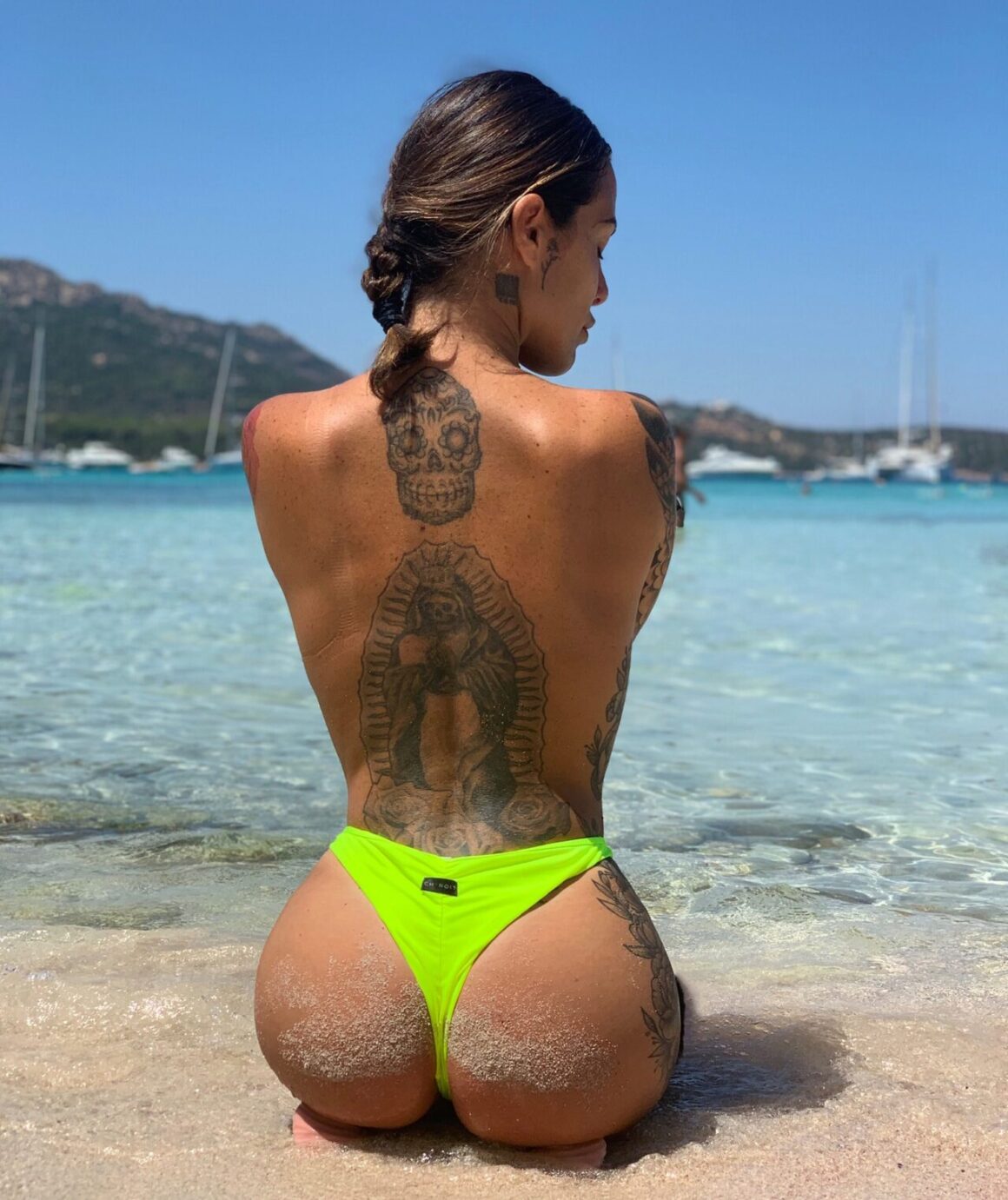 What do you do for a living and how does that fit in with your image of tattooed lady?
For 15 years I worked as a hairdresser and makeup artist, so my tattoos fitted in perfectly with my work! Due to various allergies I left that sector and over the past 4 years I've worked in a number of different jobs, mainly as hostess in restaurants, and now as secretary in a building company. To tell the truth, I thought that tattoos might have gone against me in this work, but to my great surprise I've had no problems at all! Obviously I had some job interviews in the past where I didn't get the job for this reason! But in 2021 maybe something is finally changing!!!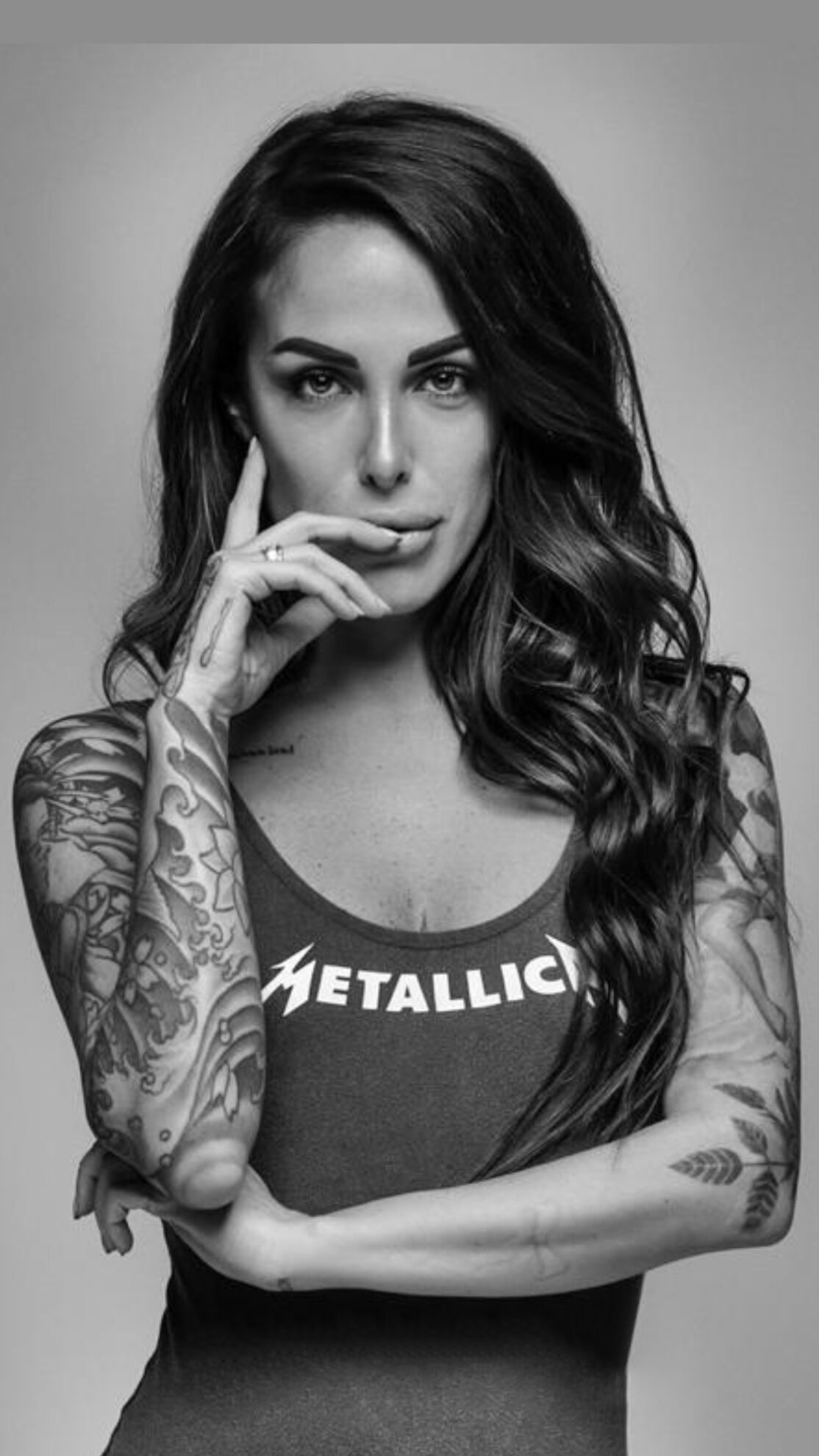 You're currently living in Milan though you're Sardinian by birth. How did you end up in this city?
Yes, a Sardinian in Milan! I chose Milan because work-wise I think it just has more to offer. It's super organised and despite the fact that I didn't think I'd be able to hack it for more than 6 months, I am still here after nearly 5 years!
What image do you think is best suited to you?
There's no doubt about it, at first glance my image comes across as rather aggressive! Like my tastes, a bit over the top and provocative! But appearances are actually deceptive. I'm much more docile than I look! Anyone who has got to know me sees this contrast in me, between how I appear and how I really am!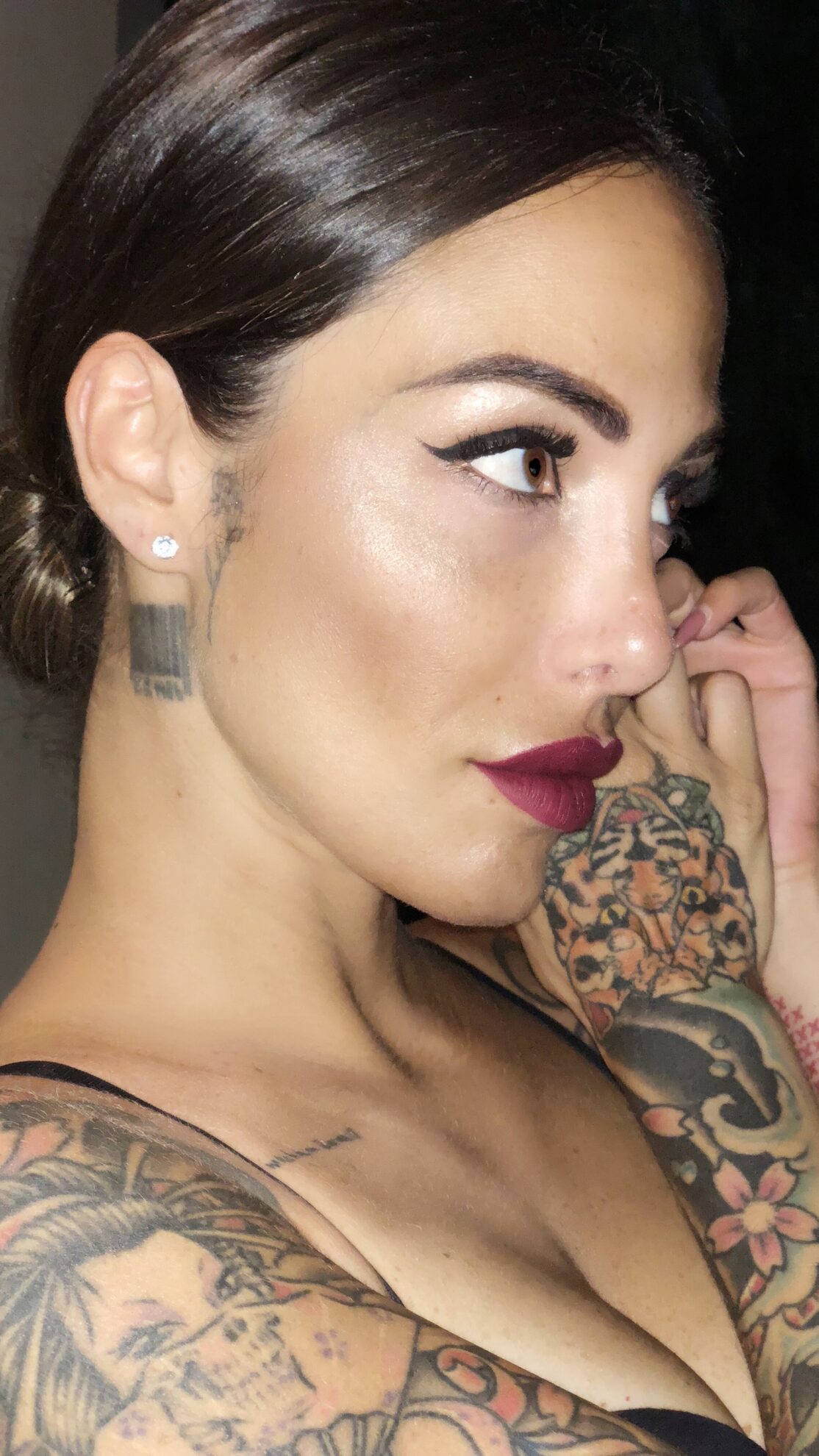 Have you any tattoos that you are particularly fond of?
I've got more than one tattoo I'm fond of, first and foremost the bar code on my neck. That was my second tattoo and I've had it for 18 years at this stage! The second would be the Mexican Santa Muerte on my back. That's in memory of all my dear ones who are no longer with me, who are watching over and protecting me" And then it was also the cover-up for that Tribal on my lower back!
I see that you also have a hand tattoo, a really major step. How did you come to such a big decision?
Well, once I had finished the Japanese sleeve, I decided to tattoo the back of my hand because it still looked incomplete. Needless to say I couldn't wait to do it but as we all know it's a big decision and I thought it over well before taking that step! Not only do I not regret it but I will soon be getting the other arm done, hand included, and I just can't wait!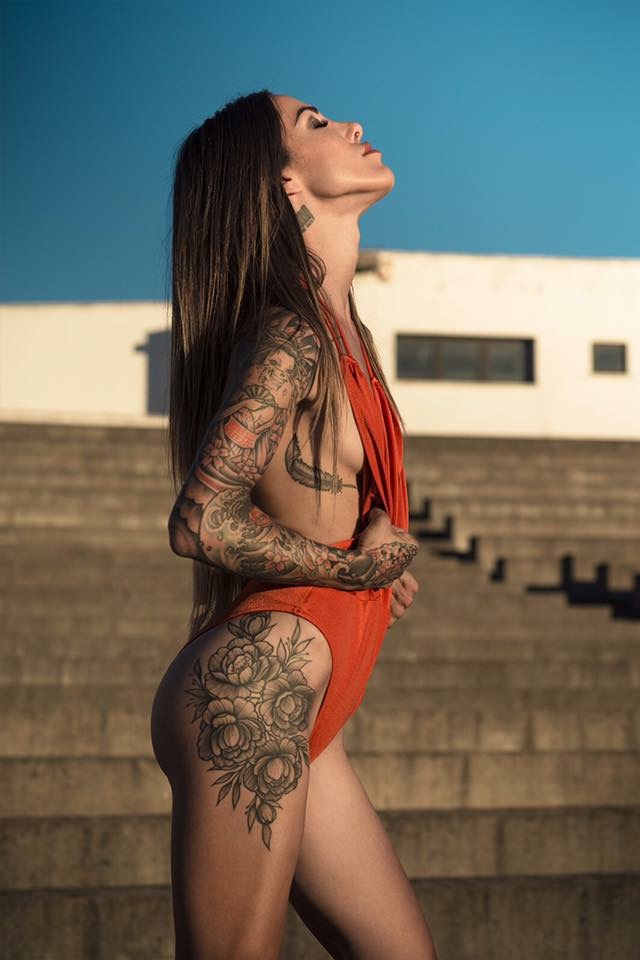 Which of the photos you've got on Instagram would you say are most you?
I think that my essence is there in all the shots! Because I love to be versatile and adapt to different styles, from the classics to the most alternative! Usually tattooed girls are mainly associated with eroticism and sensuality but, as I already said, I love contrasts and I like to work with all sorts of different styles and photos of different genres!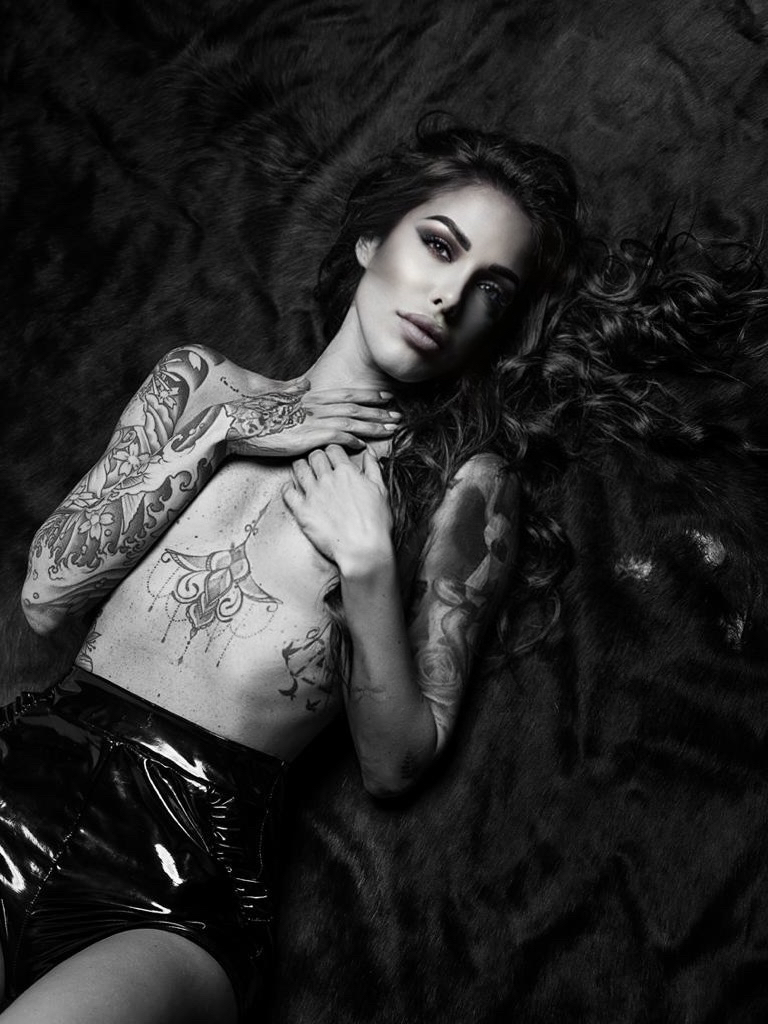 Just to wind up: have you got any dreams for the future that mean a lot to you?
I have a huge dream for the future! A dream I've kept on working on even though this period has hit us all so hard. I'm studying dermopigmentation and all I want to do is finally do this work I love so much. I can't imagine doing anything else and I will do everything in my power to make this dream come true!