Amy, on socila medial @mademoisellefux, is a creative type, and just crazy about the over the top Neo Traditional style.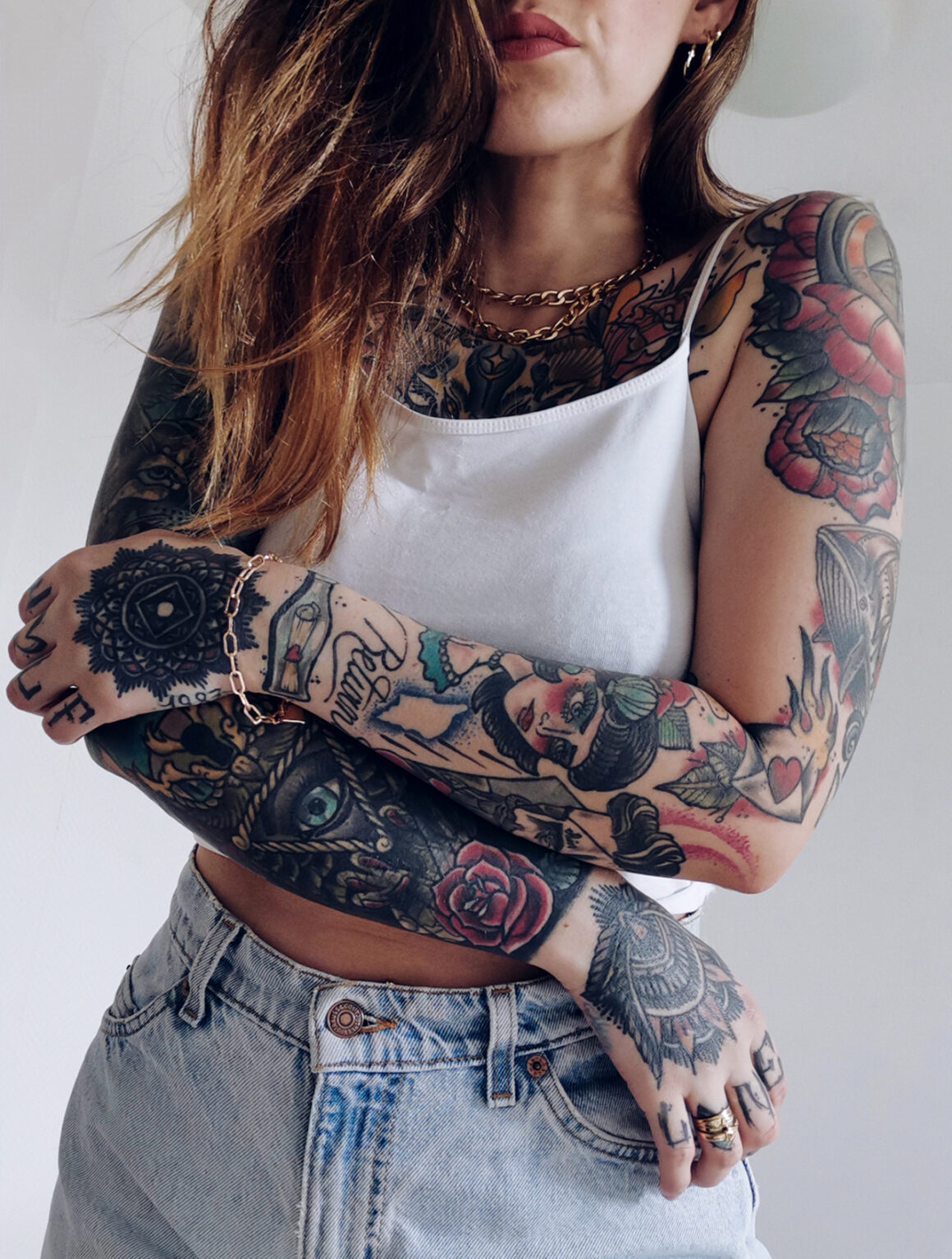 She lives in Germany and the image she likes to project is of someone fashionable with an eye for aesthetic detail, as she tells us in this little chat we had in the second hand shop where she works.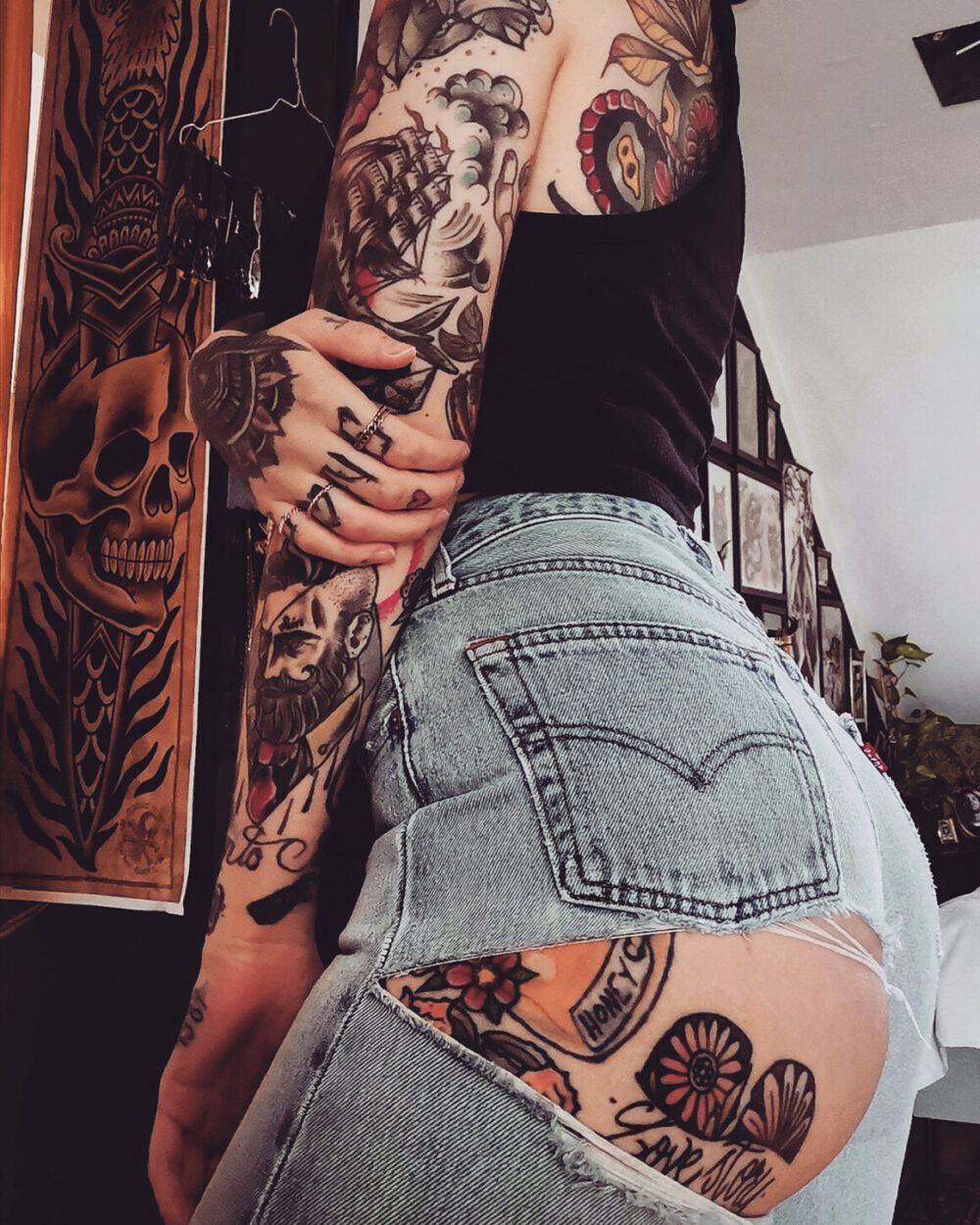 Hello Amy, where are you from and what are you doing now?
Hi, I come from Braunschweig, Germany, and I work in a second hand shop with vintage clothing.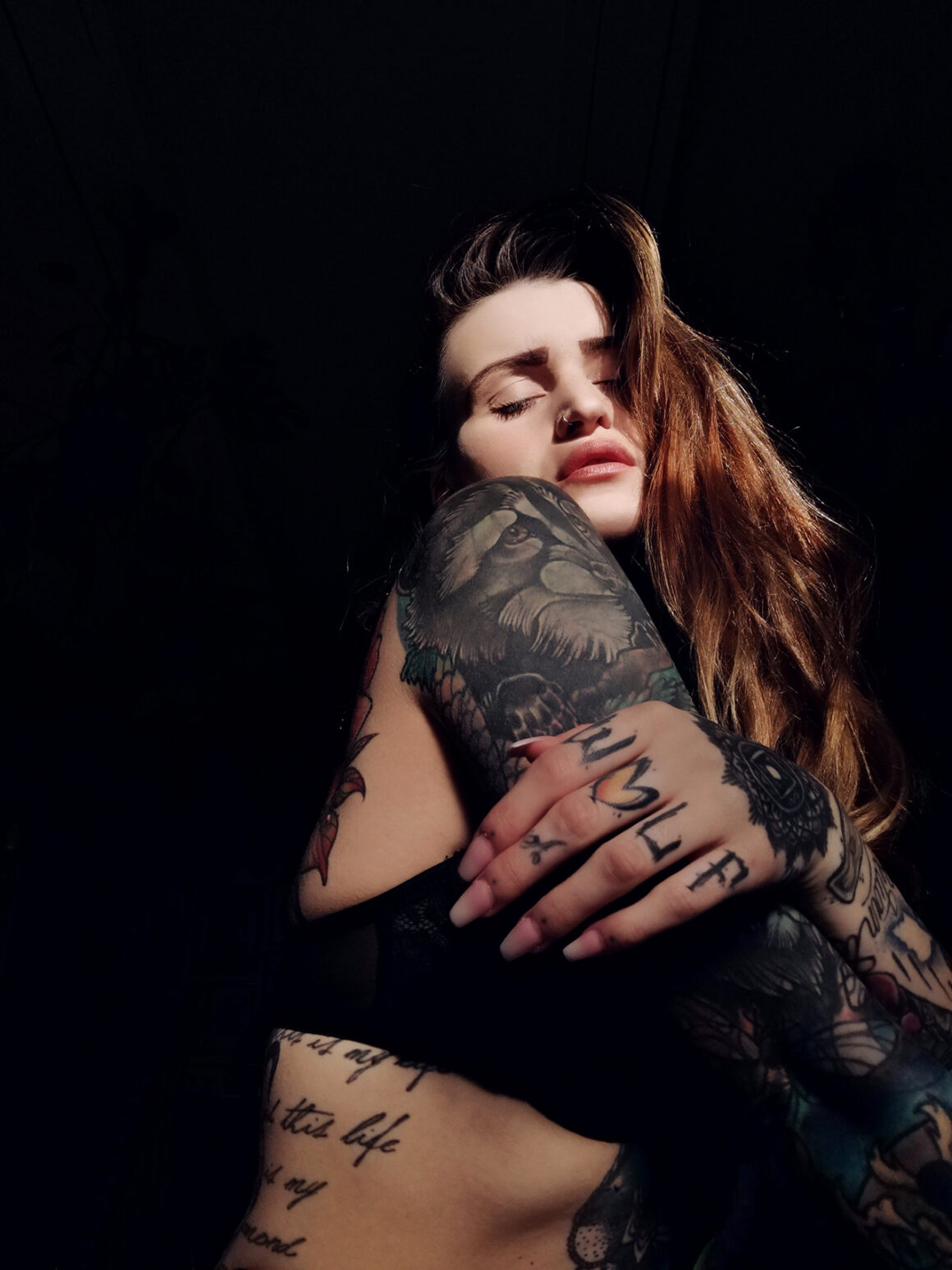 You are a collector of Traditional tattoos. Why this style? How did you start to collect tattoos?
I got into the Traditional style in 2013. At the time I was working in a tattoo shop as a shop manager myself. It was because I was at many conventions and generally dealing with tattoos that I discovered my love for traditional tattoos.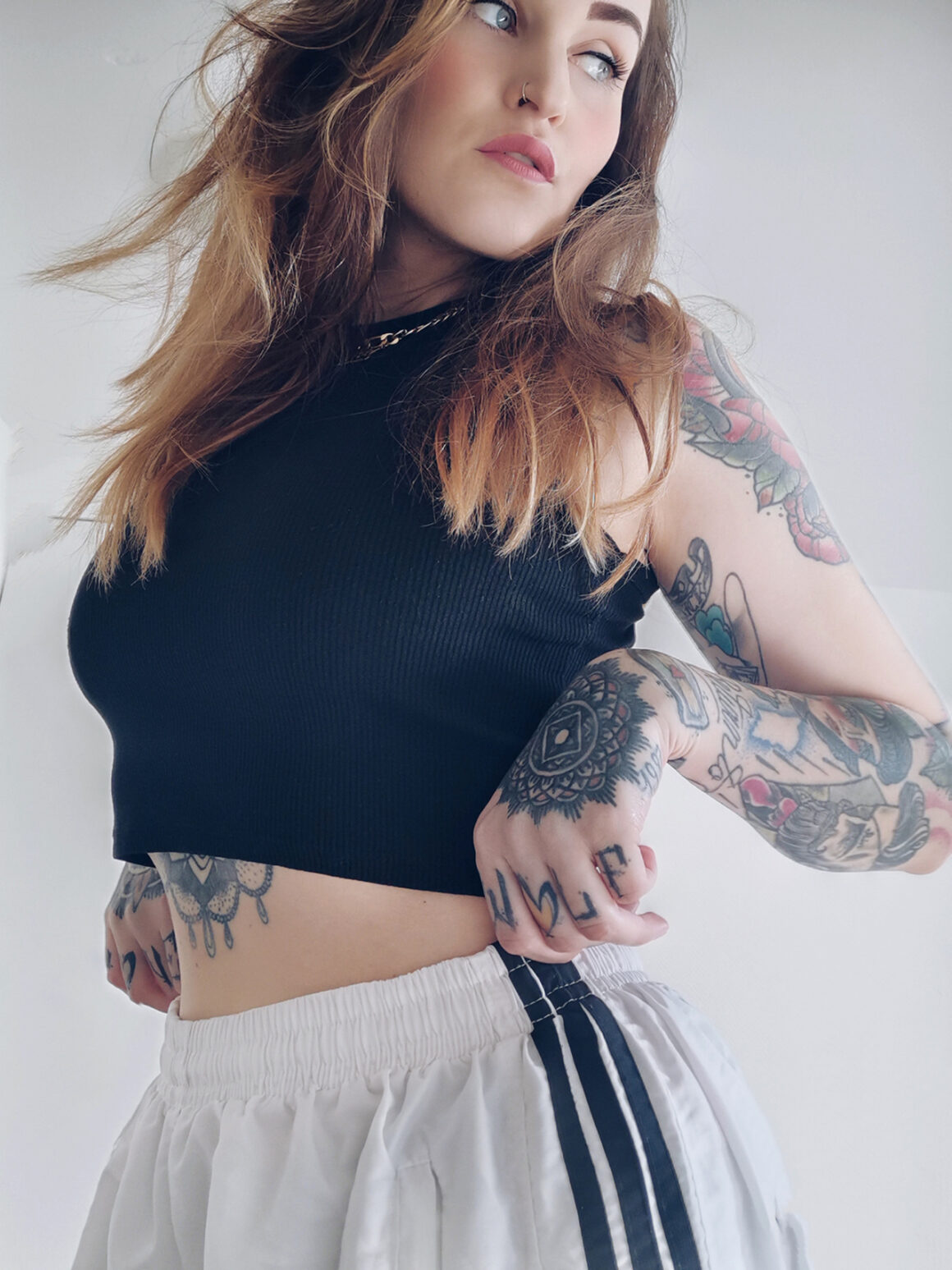 I love the details and the extravagant thing about Neo Traditional. I also like the flat "sticker effect" in the traditional tattoos.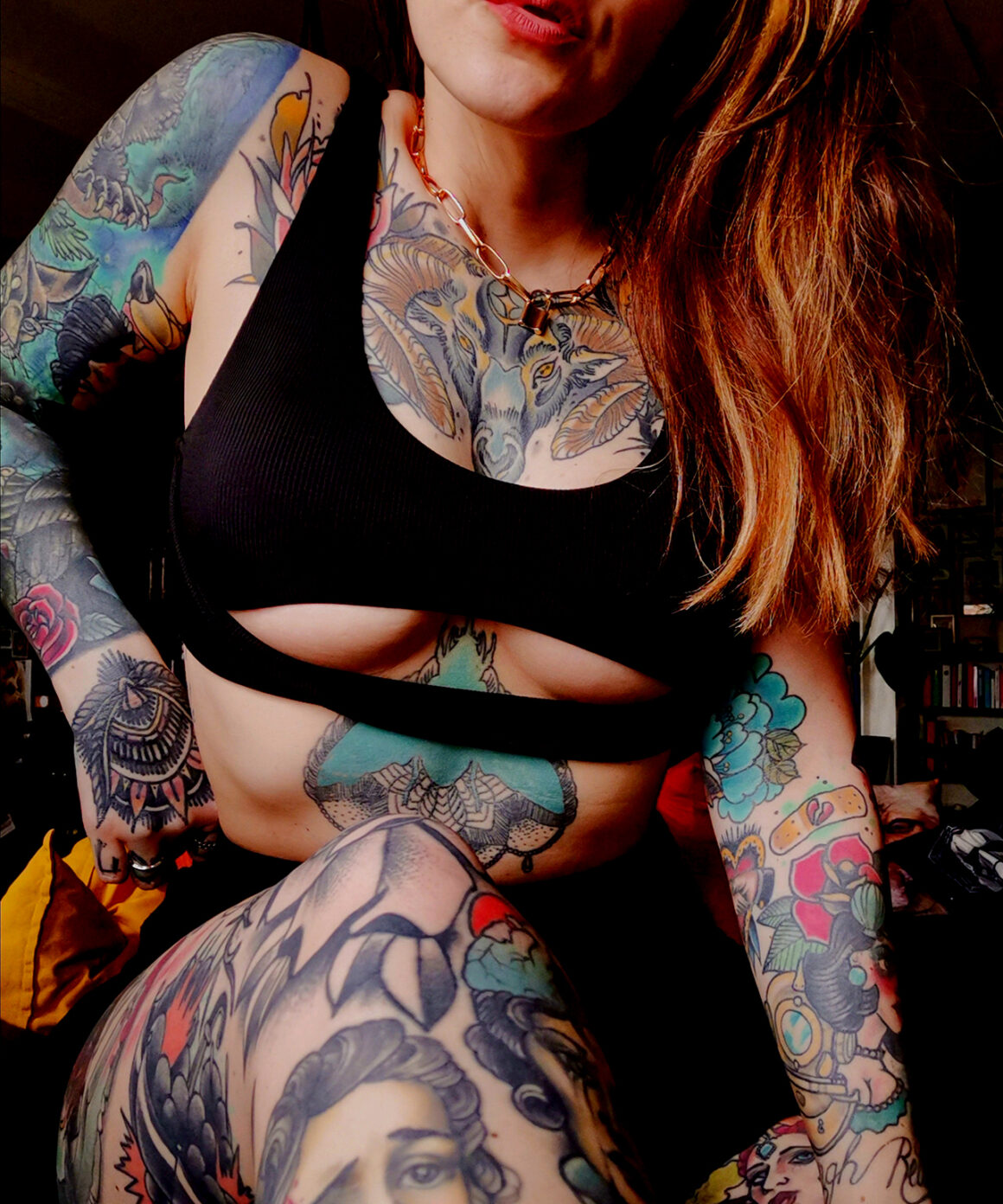 Are you a tattoo model?
I wouldn't call myself a tattoo model. For me models are those who earn money modelling. And since practically every second person describes themselves as a tattoo model even though they are not so heavily tattooed, I wonder what I am!
What kind of image would you like to reflect of yourself on Instagram?
I would say a combination of aesthetics and fashion. That is what defines me and what I attach great importance to.
How would you describe yourself to our readers?
I would describe myself as an authentic, humorous and honest person. I keep going even though it's difficult at times.
I love to go out to eat, I love travelling, flea markets, art and culture and sports.
My secret passions? I like to be creative, whether it be in my style, taking pictures in the apartment, I love to do my own thing.